Is Queen Elizabeth Leaving Meghan Markle Out of This Group on Purpose?
The newest royal couple has only been married a year, but their wedding was so celebrated that it seems like just yesterday. At her wedding, Meghan Markle combined royal and American symbolism. Meghan is proud of her identity and made sure to include it on her special day.
However, special touches like that make it clear she's not conforming to royal protocol. Now, the media is speculating that may be why Queen Elizabeth has yet to give Meghan something all the other royal women have.
What's the one role that the queen hasn't given Meghan Markle?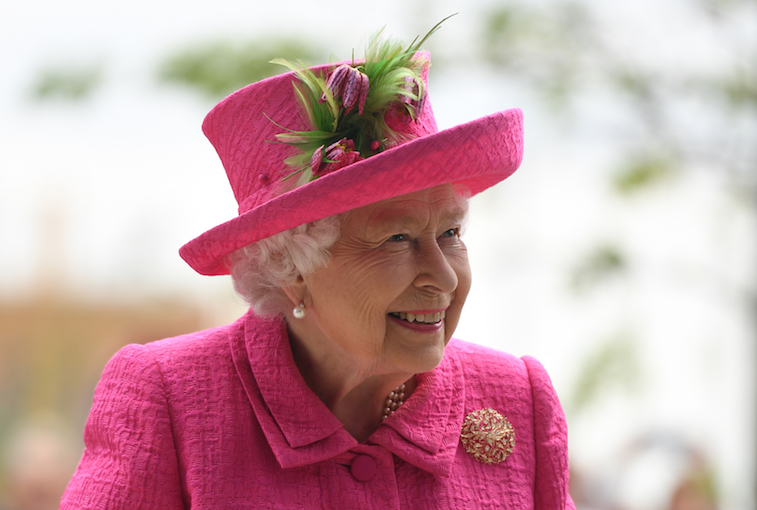 Although it's not widely known, all other female members of the royal family have an honorable military appointment. This position is approved by the queen, although Kate Middleton received hers from Prince Philip.
Kate Middleton's military role is the Honorary Commandant of the Royal Air Force Air Cadets. The cadets aren't actually part of the RAF. It's more like an ROTC program. The Air Cadets are between 12 and 20 years old. That makes this the perfect role for the Duchess of Cambridge, who enjoys working with young people.
Even Camilla is included
The relationship between the queen and Camilla Parker Bowles is filled with drama. That's understandable, considering their history. Camilla's place in the royal family has traditionally been shaky, although now it seems like they've found a way to make it work.
Unlike Meghan Markle, Camilla does have a military appointment. In fact, she holds several. She's the patron of the British Rats Association. Camilla comes from a military family. Her father was an officer in the British Army, and her first husband was also a high ranking officer.
Princess Diana had honorary military appointments, as does Princess Anne. Princess Diana was appointed the patron of the Princess of Wales' Regiment, which makes perfect sense considering she was the princess of Wales.
Princess Anne has a total of 27 military appointments. These appointments elevated her status, and she now rides alongside her brother Prince Charles in certain military parades.
There may be a good reason why Meghan Markle doesn't have a military appointment
Kate was appointed to her position in 2015. She was married in 2011. That means her military appointment took 4 years. Meghan Markle has only been married a year, and it's been a busy one. She's gone on tour, had a baby, and designed the cover of Vogue.
It's probably premature for Meghan to have a military appointment, and she may not even have the time for one right now.
It's also possible that the fact Meghan Markle is not a British citizen is keeping her from an appointment. We don't yet know if or when Meghan Markle will become a British citizen, if she will at all.
It's also possible Meghan Markle isn't interested in a military appointment. In her short time as duchess, she's made it clear which issues are important to her. She's become a champion of social and environmental issues. She may not want to take on military duties in addition to her current causes.
It doesn't seem likely that Queen Elizabeth is leaving Meghan Markle out of the group of female military appointees on purpose. There's still plenty of time for an appointment in the future. It may come a few years into her marriage, like Kate Middleton's did.
Whether she gets her appointment or not, we can be sure the Duchess of Sussex will be busy doing amazing things.