Is Queen Elizabeth Richer Than Everybody Thinks?
When most people imagine what it is like to be part of the royal family, they think about having whatever they like. For instance, having people cater to them and, most of all, lavish jewelry, expensive clothes, fancy cars, and an endless supply of money.
This may be true to some extent, especially for Queen Elizabeth, who is an extremely wealthy woman. While she certainly isn't the richest person in the world, she can also say that she has never experienced money problems, or has not enjoyed the finer things in life that the rest of us can only imagine.
Her majesty is indeed a multimillionaire, which has allowed her to lead a life of luxury, and her family has done the same. Ask anyone how rich they think the queen is, and they'd probably come back with a pretty high guess. However, is Queen Elizabeth actually richer than everybody thinks?
How does Queen Elizabeth make her money?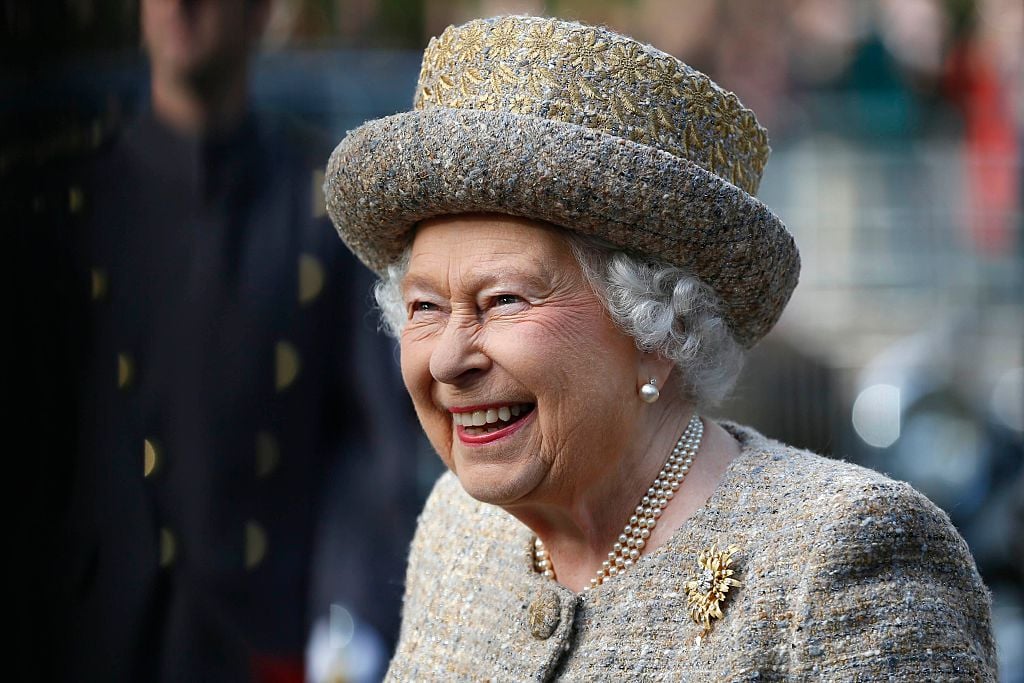 Let's face it, it's not as if we see the queen rushing into the subway station every morning with her takeout cup of coffee heading to a 9-5 job somewhere in London. In fact, the ruling monarch has never had a traditional job.
So, how does she make all of her money? According to CNN Money, it is actually a little complicated. When it comes to her income, the queen makes money from her personal property and investments, the Sovereign Grant, and the Duchy of Lancaster.
For those who are wondering, the Sovereign Grant is funds that are generated from property located all over the United Kingdom, of which the queen receives a percentage. The Duchy of Lancaster is another income-producing collection of properties that dates back hundreds of years.
She also has other assets such as a lucrative stock portfolio and works of art that are worth a mind-boggling amount of money. Overall, it is safe to say that Queen Elizabeth does pretty well financially.
What is her estimated net worth?
According to ES. Insider, Queen Elizabeth's net worth is pretty impressive – coming in at about half a billion dollars. She is actually the richest of any of the royals, which isn't too surprising, and the wonderful part is that she is extremely generous to all of her family members.
Town & Country reports that members of the royal family often receive luxurious gifts from the queen, such as the $13 million dollar helicopter that Prince William received on his 32nd birthday. Other gifts include Anmer Hall, a Georgian Country house that was given to Prince William and Kate Middleton when they got married.
Over the years, Princess Diana was given several pieces of very expensive jewelry, most notably the Lover's Knot Tiara, and she also gave Prince Harry and Meghan Markle some priceless works of art when they moved into Frogmore Cottage. We can only imagine what it must be like to be on the queen's gift recipient list.
Is Queen Elizabeth richer than everyone thinks?
MentalFloss even reports that Queen Elizabeth owns some pretty interesting things, including all of the swans that are on the River Thames, and all of the United Kingdom's dolphins. As if that weren't enough, she owns a private ATM, a collection of cars worth over $10 million dollars, and much more.
However, Express reports that in addition to her current fortune, an expansion in offshore wind farms could soon be bringing the queen an additional $100 million dollars in yearly income. This will give Queen Elizabeth a mind-boggling addition to her already massive net worth, making her richer than anyone ever before thought.