Is Queen Elizabeth the Closest Friend Meghan Markle Has in the Royal Family?
It is difficult to imagine anyone not wanting to be best friends with Meghan Markle. She is personable, generous, and intelligent, and has many additional qualities that would no doubt make her an amazing person to be close to. Her circle of celebrity friends speaks glowingly of her, as do her former Suits co-stars.
Before Meghan and Prince Harry were married, it was actually thought that she and Kate Middleton would become instant besties. After all, they have a lot in common. Both are married to handsome princes, they are both living their lives in the public eye, and they both have royal duties to carry out. It would seem as if Meghan and Kate would have so much to bond over, and since Meghan is pretty new to the royal family, Kate would be the perfect person to show her the ropes.
As we all know, this is not exactly the way things turned out, leading us to wonder if Queen Elizabeth is the closest friend that Meghan actually has in the royal family.
Are Kate Middleton and Meghan Markle close?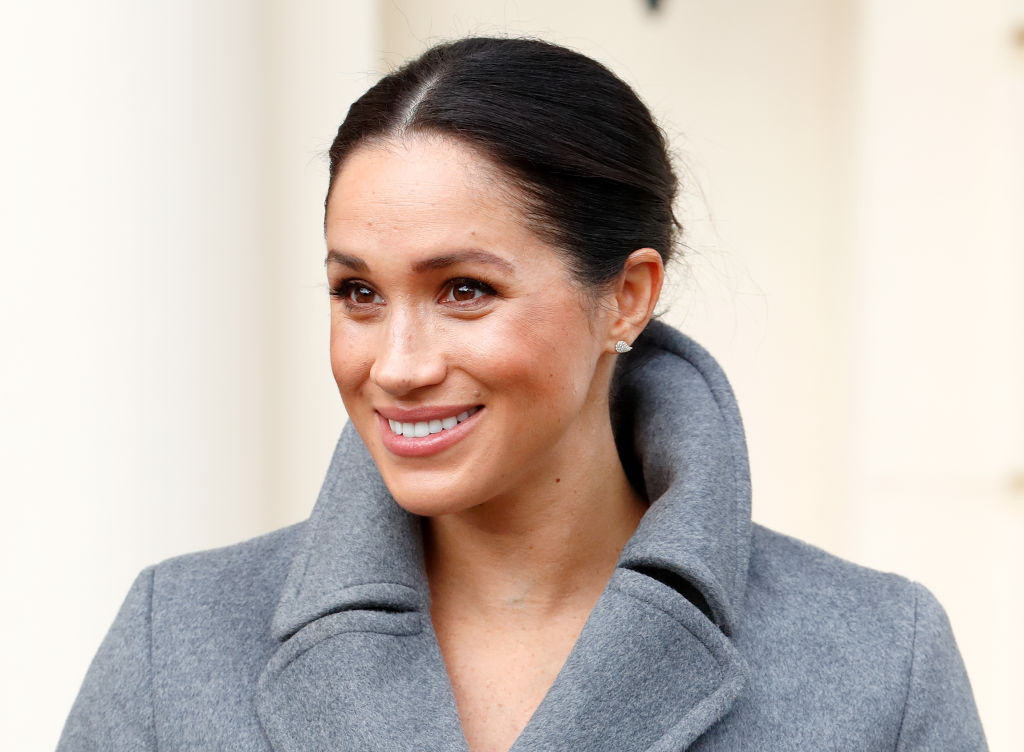 For months, rumors of a royal feud between the sisters-in-law were running wild. The news outlets were constantly reporting tension between the two duchesses, and at one point, it was even said that the reason that Meghan and Harry were moving to Windsor was to distance themselves from Kate and William.
This was proven to be untrue when the news was released that the couple simply wanted to be out of the spotlight of London in order to give their child a quieter life. Finally, the rumors of a rift began to die down when Meghan and Kate were seen greeting each other with a friendly kiss on the cheek at an event at Westminster Abbey. Although fans were happy to know that they are certainly not enemies, they are not exactly best friends, either.
Is Meghan Markle close with any of the royals?
The royal family members definitely respect Meghan, and when they are in public, everyone gets along just fine. When Meghan and Harry first announced their engagement, Camilla Parker-Bowles, the Duchess of Cornwall, even stated that "America's loss is our gain," proving that she was happy about Meghan joining the family.
Meghan also has a good relationship with her father-in-law, Prince Charles, and the duchess seems to get along just fine with her husband's older brother, Prince William.
What is Meghan Markle's relationship like with Princesses Beatrice and Eugenie?
Princesses Beatrice and Eugenie are the cousins of William and Harry, and there are many old photographs of the four of them spending quality time together as children. Less than a year ago, when Eugenie married Jack Brooksbank, it was thought that there was bad blood between the bride and Meghan.
According to rumors, Meghan and Harry announced their pregnancy at Eugenie's wedding, apparently stealing her thunder. It was later revealed that these rumors weren't true and that Meghan and the two princesses are nothing but cordial.
Is Queen Elizabeth the closest friend that Meghan Markle has in the family?
While there doesn't appear to be anyone who has openly expressed dislike for Meghan, she doesn't seem to be particularly close to anyone except Queen Elizabeth. The queen has taken a strong liking to Harry's wife, which was not unexpected considering as how she is very close to her grandson.
The two have connected in a special way, with Meghan even being invited to stay overnight on the royal train, something that is extremely rare. The queen likes Meghan so much that she even invited her mother, Doria Ragland, to spend Christmas with the family. It is great to see that Queen Elizabeth is Meghan's closest friend in the family, proving that they have quickly formed a bond that can't be broken.