Is Ramona Singer On The Chopping Block For Season 12 Of 'RHONY'?
Real Housewives of New York star Ramona Singer has never been one to shy away from a little drama. Singer has been a part of the show for the first 11 seasons, though there are rumors that Bravo is switching things up in a big way for season 12. What are the chances that Singer finds herself on the chopping block for season 12 of RHONY?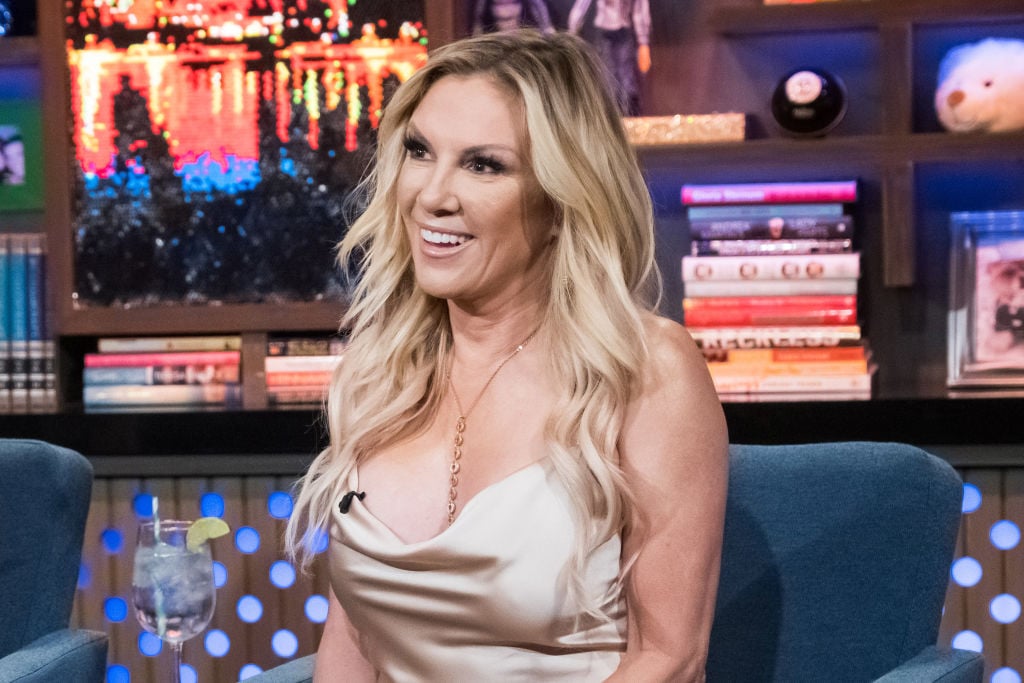 Ramona Singer looks to keep her spot on 'RHONY'
For the past few weeks, inside sources have claimed that Bravo executives want younger cast members for season 12 to attract a different audience. That is bad news for Singer. The RHONY star is currently the oldest person on the show, clocking in at 62 years old.
While fans have grown concerned about Singer's future on RHONY, an inside source told Hollywood Life that Singer will be back in action next season.
"Despite any rumors, Ramona Singer is not on the chopping block at all for next season of RHONY," the source shared.
The source, who has ties with production, added that Bravo executives love Singer's dating storyline next season. Producers like how Singer is not afraid to express her opinion about finding love and her dating struggles could easily relate to a younger demographic. If the network is looking to attract a younger audience, Singer could secure a spot next season.
Despite all of the rumors to the contrary, it sounds like Ramona Singer is here to stay – at least for one more season. Beyond that, there is no telling how long Singer will remain on the show, but it will be exciting watching her dip her toes into the dating pool.
Has Singer found love?
Singer has been dating up a storm this summer and has reportedly hooked up with men who are much younger than her. Eyewitnesses claim to have recently spotted Singer attending a resort party with her 24-year-old daughter, Avery.
While partying it up at Gurney's Montauk Resort, the RHONY star allegedly flirted with several 30-year-old men and even managed to snag a guy's phone number. No word yet on whether or not Ramona Singer and her new man are a thing, but it sounds like she had a lot of fun.
Singer has also been very active on social media. Last week, the reality star posted a photo of herself in a floral dress to promote her latest endeavor for Bravo. Singer's bra can easily be seen in the photo, making it clear she was going for a sultrier look.
Ramona Singer, unfortunately, has not commented on Season 12 of RHONY, though it looks like she is still pretty active with Bravo. Fingers crossed that she gets invited back for one more run.
"Back in NYC to film something fun for @bravotv! Stay tuned!" Singer wrote alongside the pic.
What about those Mario reunion rumors?
Although it sounds like Singer is happily embracing the dating life, she recently admitted that she wishes she could get back with her ex-husband, Mario Singer. During an episode of RHONY, Singer told Luann de Lesseps that Mario expressed regret about the end of their marriage and knows that he really messed things up.
De Lesseps then asked Ramona Singer if she was thinking about reconciling, an idea she quickly shut down. While Singer wishes things were different, she understands that too many things have happened and getting back with Mario is not an option.
Singer then revealed that she and Mario are still on good terms. In fact, the two still enjoy dinner together on occasion, especially whenever their daughter is available for a quick bite to eat. The two were married for 22 years before calling it quits in 2014. She allegedly caught him cheating that same year, though they did not finalize their divorce until two years later. Mario has not commented on the reconciliation rumors.
Season 11 of the Real Housewives of New York just wrapped up its three-part reunion. Bravo will likely wait to start production on Season 12 until a few more months have passed, so it might be a while before we hear anything official about Singer's future in the franchise.
Until then, it sounds like Ramona Singer is working on another project for the network, which is definitely exciting news.