Is 'RHOA' Star Kandi Burruss Planning To Have A Third Child?
Kandi Burruss' family will soon have its fifth member!
It has been confirmed that The Real Housewives of Atlanta star is expecting her third child and couldn't be happier.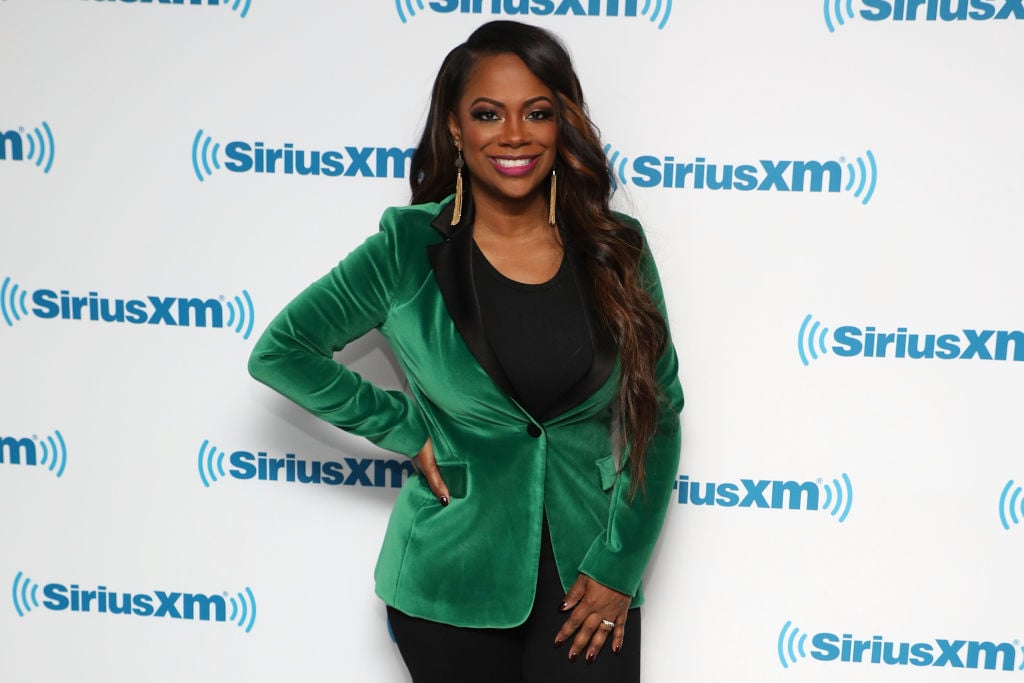 While Burruss has gone back and forth with the idea of having another baby, she is now ready to take on the task of being a mother of three.
Burruss is expecting baby no.3 via surrogate
Kandi Burruss will soon be expanding her family with a new little bundle of joy.
It has been confirmed by news outlets that the reality star will be welcoming her third child via surrogate very soon with her husband, Todd Tucker.
Burruss is currently the mother of 17-year-old daughter Riley and 3-year-old son, Ace and is looking forward to welcoming a little boy or girl in the upcoming months.
This is definitely an exciting time for the reality star, who many of us watched look into potential surrogates during Season 11 of The Real Housewives Of Atlanta.
The singer has been going back and forth on the reality show, talking to her husband, about using a surrogate to have another child. 
With Burruss having gone through a high risk pregnancy with her son, she still wanted to continue expanding her family but wanted to do so safely.
Though the thought of using a surrogate to carry her third child left her with mix feelings and Tucker on the fence, Burruss was still determined to be a mom again.
The reality star has been open about her desire to have another child
Although she had a few reservations about another woman carrying her child, Burruss soon realized that using a surrogate was the ideal way to have another baby.
"I'm pretty much an open book. I had to go through the IVF process to get my son, and I have been having some issues or whatever," she explained to Busy Phillips on Busy Tonight back in February. "And this is something we were discussing, so I felt like, you know what, why hold back? I might as well talk about it. I think it's important to share."
While she did admit to not feeling 100% comfortable with surrogacy in the beginning, that feeling soon went away after Burruss received some valuable advice from Real Housewives connoisseur, Andy Cohen.
The Watch What Happens Live host welcomed his son, Benjamin, through surrogacy back in February and helped the reality star feel a lot better about the process.
"I had made a comment. I said something like, 'I guess I'm gonna have a baby mama,' and he said to me, "Don't you ever say that because you are the mother. And to say she's your baby's mom is taking away from you,'" Burruss recalled during Busy Tonight. "It made me feel better."
The following month, Burruss appeared on Cohen's Watch What Happens Live and coyly admitted that she was continuing on in the surrogacy process.
"I don't want to tell too much. But we have moved forward, God willing," she said.
Now we can't wait for newest member of Burruss' family finally make his or her debut in the upcoming months!