Is 'RHOC' Kelly Dodd Ready To Wed? Her Fox News Romance Is Heating Up After Taking Over Europe
Real Housewives of Orange County star Kelly Dodd might be walking down the aisle in the near future. Dodd has been dating Fox News senior correspondent Rick Leventhal for months and it already looks like they are ready to take things to the next level. Will Dodd tie the knot before the year is out?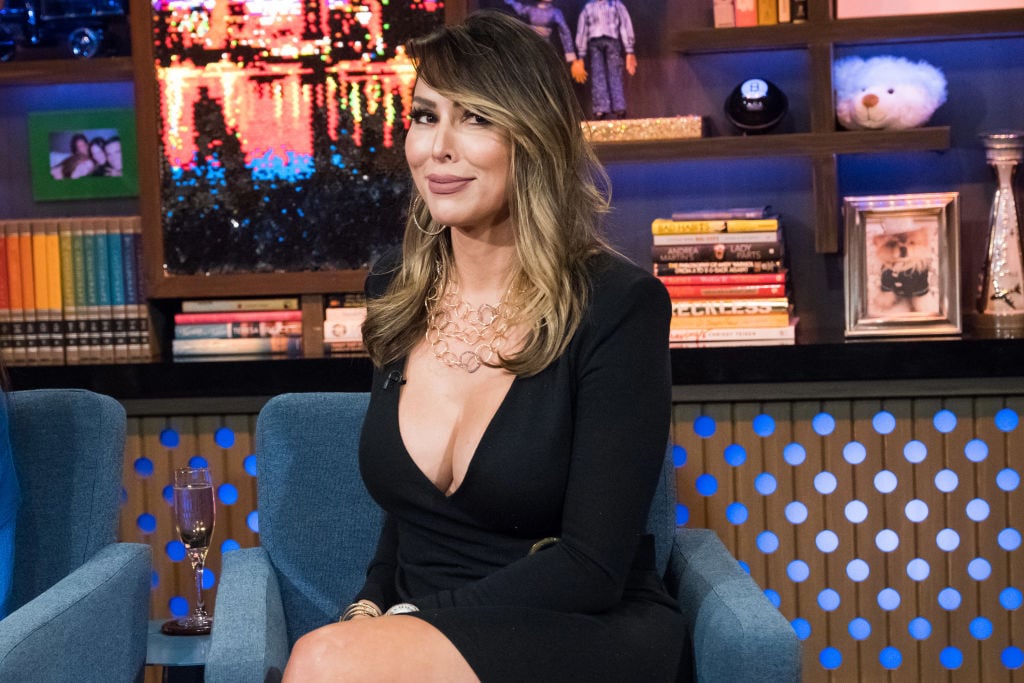 Dodd spends a romantic weekend with Leventhal
The RHOC star was spotted at Newport Beach with her new lover over the weekend. The couple enjoyed some drinks at a bar on the shore and were not afraid to get extra cozy.
Dodd shared photos from the romantic weekend on social media, including some shots of her and Leventhall cuddling on a boat.
The pair ended their night by going to a restaurant called Landers Liquor Bar. Based on the photos, their weekend adventure could not have gone any better.
According to The Blast, Dodd and Leventhal have been dating for a couple of months and only recently returned home from an extended vacation.
The pair ventured to five countries around the world over the course of six weeks. This includes stops in Italy, England, the U.S., Canada, and the Netherlands. Kelly Dodd frequently shared photos from their tour on social media and it appeared as though they both had a blast.
Leventhal currently lives in New York and has visited Dodd in California multiple times since they started dating.
While the romance is going great, Dodd has not said anything about tying the knot with Leventhal. The RHOC star was previously married to Michael Dodd, whom she divorced several years ago.
Kelly Dodd treats Leventhal with an elegant TV dinner
Vacations and weekend trips aside, Dodd recently shared a photo that proved her plating skills are on a professional level.
The reality star treated her boyfriend with a lavish TV dinner that could have come out of a five-star restaurant.
The frozen dinner featured some Beluga caviar, radish strips, and a butter lettuce salad. Kelly Dodd, of course, added a glass of wine for extra flair.
If we didn't know any better, we would have never guessed that the food came from the frozen section! No word on Leventhal's thoughts on the dinner, but it's probably safe to say that he didn't complain much.
Fans may recognize Leventhal for his work on Fox News. He has appeared on television since 1997 and has two children from previous relationships.
No word yet on whether or not Leventhal will appear on RHOC, but we definitely have our fingers crossed.
What happened to Dr. Brian Reagan?
Prior to dating Leventhal, Kelly Dodd was in a relationship with a plastic surgeon named Dr. Brian Reagan.
Unfortunately, the two confirmed their split on social media and hinted that distance may have been the biggest reason why their romance did not work out.
"Kelly Dodd and I are no longer dating. I wish her the best. I will not comment further on this personal matter on social media. Dating isn't easy, doing so from afar makes it more difficult," Reagan shared.
Dodd also released a statement about the breakup and only had kind words to say about Reagan. While she admitted that she is "deeply saddened" by what happened, Dodd wished him the best in his surgical practice.
While it sounds like their romance didn't work out because of work, fans naturally wondered if one of the parties had been unfaithful. Luckily, it does not look like that was the case (despite Dodd's claims to the contrary).
Was Dr. Brian only dating Kelly Dodd for the fame?
That said, Dodd hinted that their relationship ended because he was only in it for fame. The reality star claimed that Reagan pushed hard to feature his business on the show and was not happy when that did not work out.
There is no telling what will become of Dodd's latest relationship, but it does look like the two are getting off on the right foot. Whether or not that continues, of course, is yet to be seen.
In the meantime, it is good to see Kelly Dodd back in the dating game and having fun in the process. If anything, it's a good distraction from all the drama she's drummed up on the show.
New episodes of the Real Housewives of Orange County air Tuesday nights on Bravo.