Is Robert Downey Jr. Done Acting or Just Done With Marvel?
After seeing Avengers: Endgame — spoilers if you haven't seen it — one could be forgiven for thinking that we've seen the last of Robert Downey Jr. His exit from the movie may be the single most dramatic moment in any of Marvel's 22 movies.
While Downey Jr. is definitely saying goodbye, it's not farewell, as in you'll never see me again. He may not appear in any more Marvel movies, but he has other irons in the fire. So, just as Iron Man was proof that Tony Stark has a heart, we can offer proof that Robert Downey Jr. still has a career ahead of him. And that's as easy as looking at his IMDB page.
Robert Downey Jr. dropped hints that he is leaving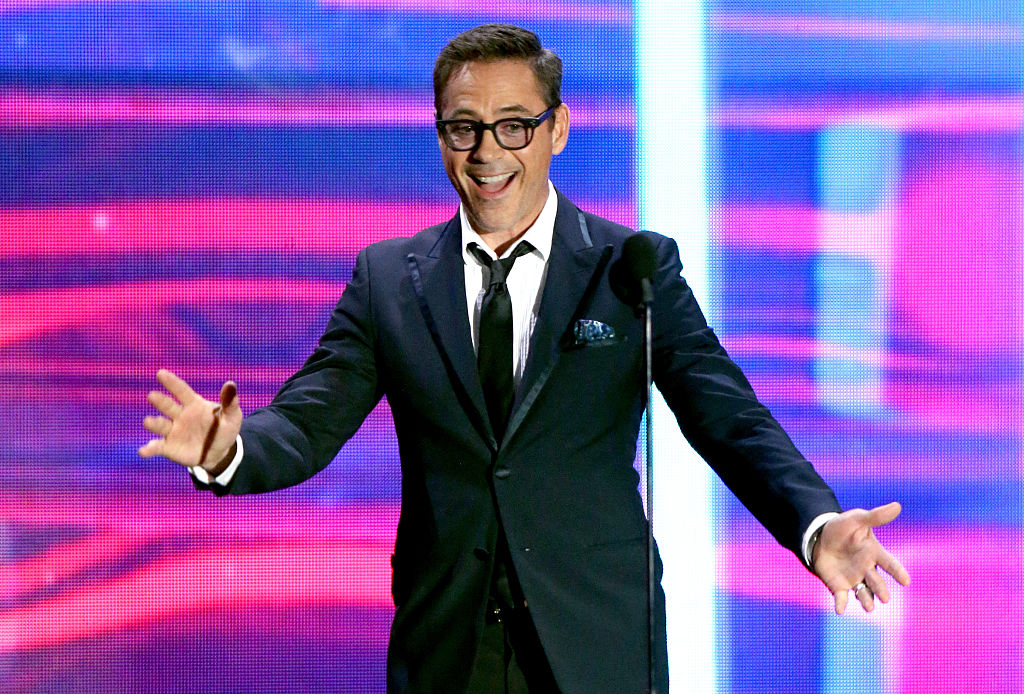 Marvel Studios News rounded up a series of quotes from the actor that indicated Tony Stark wasn't going to hang around and that roundup was made even before we knew that the fourth Avengers movie would be called Endgame.
In the Toronto Sun, Downey said: "There's been a quantum shift in the way that things are going now where all these different franchises are on the horizon. And they're bringing new energy and some of us are maybe tapping out or going away for who knows [how long] in the future."
And that's exactly what Marvel is doing. They're retiring or reconfiguring old characters so they can bring in a new crop of heroes for the next phase of the MCU. This next round of movies typically won't rely on characters we've known for decades, like Captain America, Thor, Iron Man, and the Hulk.
In fact, Marvel has already laid that groundwork. Black Panther and Captain Marvel had not saturated the culture like Spider-Man or Iron Man, and yet those both turned into spectacular successes, with Black Panther being Marvel's top grosser and an Academy Award nominee for Best Picture.
For the characters that aren't gone completely, they could come back in a new form. In a world where Uncle Ben and Bruce Wayne's parents are the only characters who stay dead, anything goes.
As far back as Age of Ultron, Downey Jr. knew that Tony Stark would be the character that would provide the key to victory in Endgame. He's the one who started it all, and Marvel knows that, as evidenced by the post-credits bit in Endgame. No, there's not a scene, like there is for every other Marvel movie, but you can hear the sound of metal clanking, which is probably a callback of Tony assembling the crude Iron Man getup that saved his life. It comes full circle.
What is Robert Downey Jr. doing after 'Avengers: Endgame'?
IMDB reveals that Downey Jr has no less than five movies that are either filming or in some stage of development. Here are his upcoming films.
All Star Weekend is about two buddies (Downey Jr and Gerard Butler), who form a rivalry over their favorite basketball player. Jamie Foxx writes and directs.
Pinocchio: Downey is scheduled to play the puppet-maker Geppetto in the new adaptation directed by Ron Howard. We just hope it turns out better than the Roberto Benigni version.
Sherlock Holmes 3: Marvel wasn't the only franchise Downey had. He's set to reprise the detective in this sequel set for December of 2021.
Untitled John Brinkley biopic: This is the story of a con man who claimed to be a doctor, spreading his fame through fake medicine and popular radio broadcast. It's directed by Richard Linklater, whose credits include Boyhood and Dazed and Confused.
The Voyage of Doctor Dolittle: This popular story has been made into movies at least twice before: a 1967 musical which does not have a great reputation, and the 1998 version with Eddie Murphy, which doesn't have a great reputation either. We hope for the best, but it's scheduled for release in January when Hollywood releases the movies they don't know what else to do with.
Robert Downey Jr. has had a great run
With Downey Jr. being the arguably the most important character in the MCU, it's not unreasonable to assume that he'll return in some form. He could certainly appear in flashbacks, and Tony Stark's shadow looms large in the Spider-Man Far from home trailer. Some have even suggested he could come back as a voice in a Jarvis-like character.
Whatever happens to Downey Jr, he seems settled, which is surely a relief after his troubled past. In an interview with Empire, he said: "You know what, I've learned a lot from the missus [Susan Downey]. You don't know what or how you're gonna end until it is. That takes a lot of the edge off. She's learned how to be like, 'You won't know until you're there so you're wasting your time on that equation. That's not on the test.'"