Is Robert Downey Jr. Reprising Tony Stark In a New MCU Movie?
It may seem foolish to speculate that Robert Downey Jr. could return in another Marvel Cinematic Universe movie, but like many of the characters in Avengers: Endgame, the speculation simply will not die.
Everyone who has seen Avengers: Endgame knows by now (stop reading if you don't) that the secret to defeating Thanos turned out not to be so much Captain Marvel, but Tony Stark. In the final moments of the movie, he wields the gauntlet and snaps Thanos and his minions away.
However, the energy force of the gauntlet is too much for Tony to take, and he dies on the battlefield. It was only too fitting that the hero that started the MCU movies would bring them full circle.
Except now, that circle seems to keep breaking, as fans insist there must be a way or two for Tony to come back.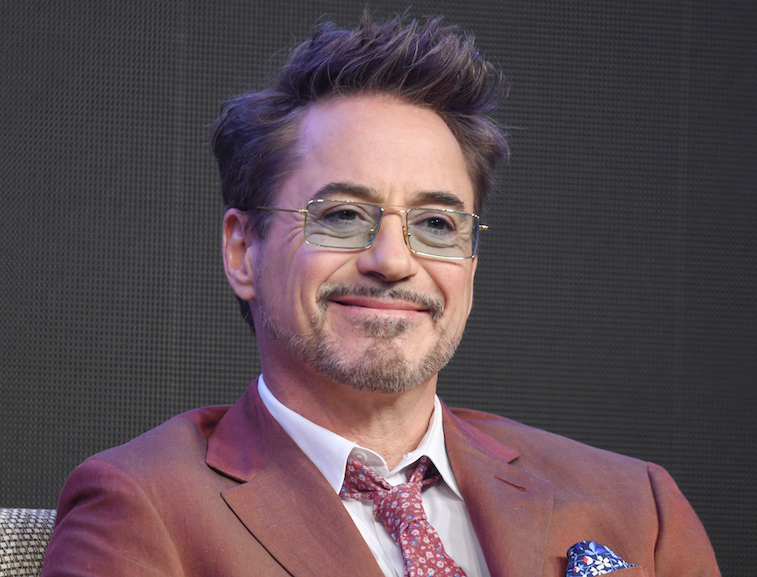 Iron Man: Into the Multi-Verse
Spider-Man: Far from Home comes out in time for the Fourth of July, and is sure to bring plenty of visual fireworks with the strange Mysterio, played by onetime almost Spider-Man Jake Gyllenhaal. The trailer, which was preceded by a spoiler warning from Tom Holland, shows that Peter Parker is still struggling to cope with the loss of his mentor. His body may be gone but his face and his presence are everywhere.
So at the very least, Tony Stark can "return" by casting a very large shadow over other Marvel movies. That was already a given, though, so we don't think that's how Tony really comes back. It would be something more tangible.
We Got This Covered points out that the Far From Home trailer specifically mentions multi-verses, also known as parallel worlds. This is something Spider-Man found out about in Into the Spider-Verse, where we learn there isn't just one Spidey. There's Miles Morales, the paunchy Peter B. Parker, Spider Woman/Gwen Stacy, Peni Parker, Spider-Man Noir and even Spider-Ham, not to be confused with the Spider Pig that Homer Simpson plays with in The Simpsons Movie.
With so many Spider-Mans, maybe that means there is more than one Iron Man? Maybe, but we rather doubt that Disney would want to pay Robert Downey Jr. a ton of money to reprise one Tony Stark, much less several.
Could Downey be just a voice?
Another possibility that has been floated is that Downey could provide the new voice for Spider-Man's Stark-designed suit. In other words, that would make Tony the new Jarvis. That was the disembodied voice who was Tony's AI assistant played by Paul Bettany, who went on to play Vision.
Spider-Man's suit did have an AI voice in Homecoming, but it was provided by Jennifer Connelly, and that itself is an inside joke: Connelly is Bettany's real-life wife. One reddit user said "I have heard he is the AI when Peter puts on glasses, but cannot confirm [yet]."
It's not out of the question, especially since we know Tony wasn't above leaving behind a projection of himself to be played after his death, but it's also possible that fans are the ones projecting. Many have petitioned for Tony's resurrection, but We Got This Covered also persuasively argues that any return by Tony would only cheapen his noble and moving sacrifice.
If nothing else, fans can go back and see Endgame one more time for the fifth or sixth time. The movie is not only still in theaters, but now comes word that a new edition is being prepared with extra footage.
This is supposedly not an extended cut per se for a movie that was three hours to begin with. It's more of a special edition, with newly added post-credits footage that was famously not there, which actually disappointed some fans.
Old habits die hard. Besides, somebody has to break that Avatar record.