Is Robert Kraft Married and How Many Children Does He Have?
Robert Kraft is the owner of the New England Patriots. Since he bought the franchise in 1994 the Pats have won six Super Bowls and 10 AFC championships. Thanks to his team's success Kraft has become one of the most visible owners in the NFL.
In February 2019 though his name was in the headlines when he was charged for soliciting prostitution. After this news broke, people immediately had questions about Kraft's personal life including what his net worth is, and if he is married and has children.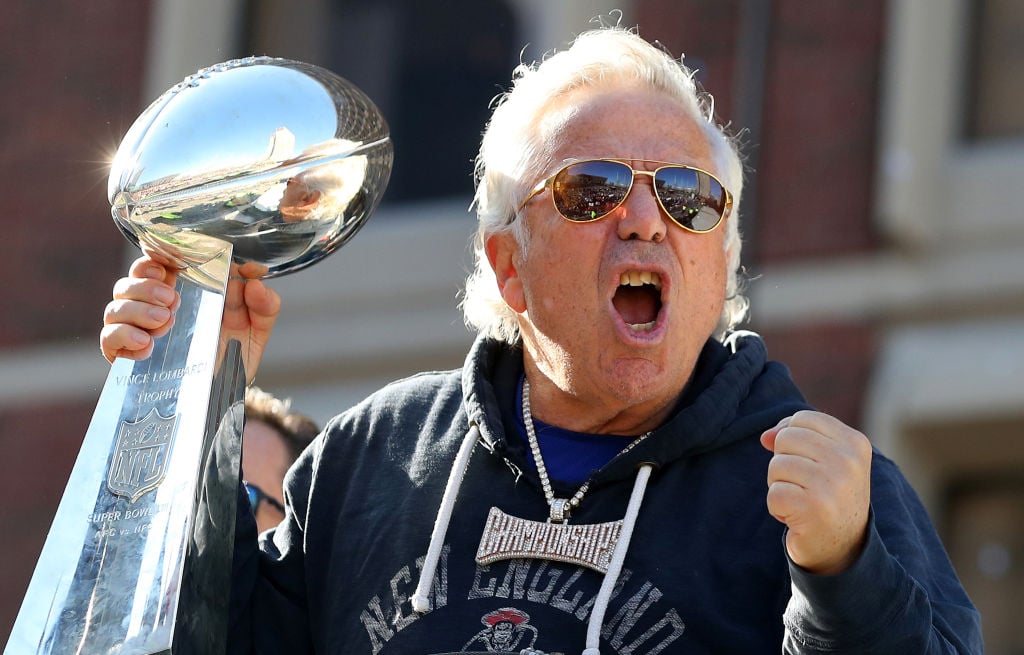 Here are the answers to those questions, plus what the billionaire has said about the charges against him.
What we know about the charges and sting operation
On Feb. 22, authorities in Juniper, Florida, announced that Kraft is being charged with misdemeanor solicitation of prostitution after he was allegedly seen on surveillance video paying for a sex act at a massage parlor.
Police have been cracking down on activity at the Orchids of Asia Day Spa and other parlors in the area and have said that Kraft is one of more than two dozen people accused in the sting operation.
Following the stunning developments, the league released a statement which read, "The NFL is aware of the ongoing law enforcement matter and will continue to monitor developments."
A spokesperson for Kraft also released a statement denying the allegations saying, "We categorically deny that Mr. Kraft engaged in any illegal activity. Because it is a judicial matter, we will not be commenting further."
Is Robert Kraft married?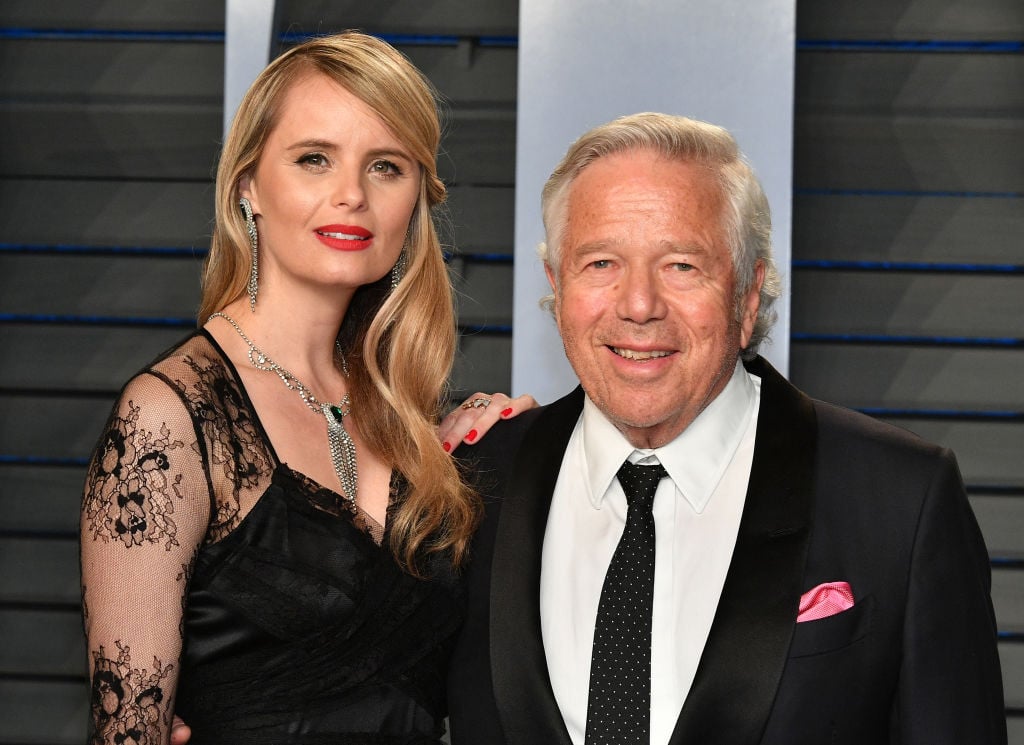 The Patriots and New England Revolution owner is not currently married.
His first wife, Myra Hiatt Kraft, who he wed in 1963, died of ovarian cancer in 2011 when she was 68 years old.
"I sort of feel robbed," Kraft admitted after her death. "I try to stay very busy, I basically work seven days a week. I try to do new things, to meet new people."
In 2012, Kraft began dating Ricki Lander. The Los Angeles native is 38 years his junior. Their relationship made headlines in 2018 when it was revealed that Lander gave birth to her first child but Kraft was not the baby's father.
"Last fall, Ricki Noel Lander became the proud mother of a beautiful, healthy baby. While Robert Kraft is not the biological father, he is thrilled with Ricki's blessing of having a healthy child," a rep for the couple told People. "With respect to her family's privacy, we will not be commenting any further."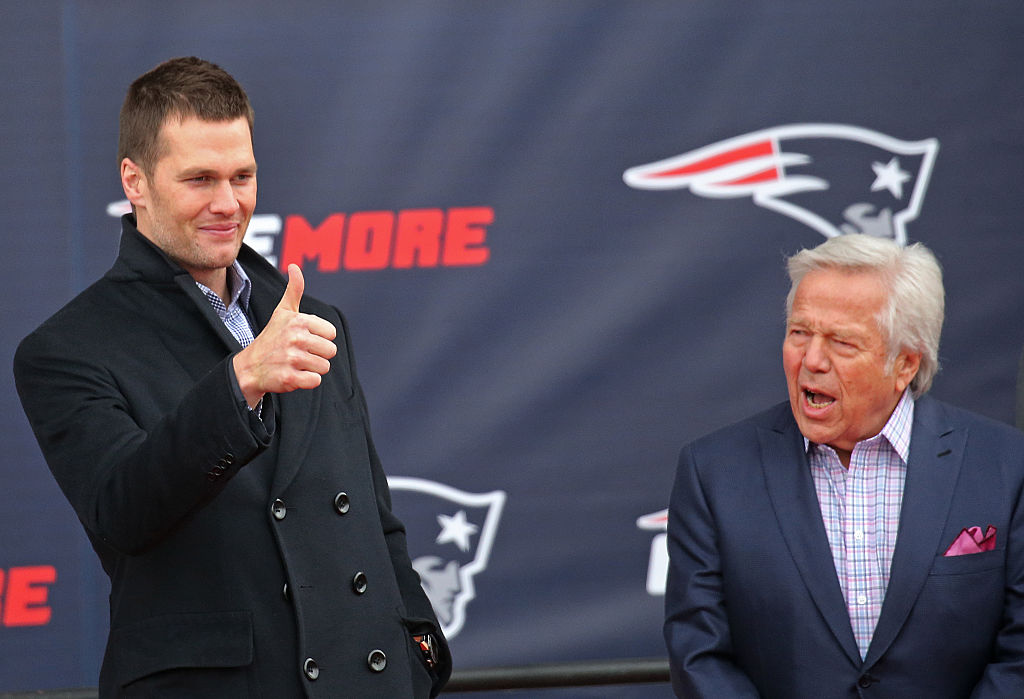 How many children does he have?
Kraft has four adult sons of his own from his late wife. His children's names are Jonathan, Joshua, Daniel, and David, and three of them work in the family businesses.
Jonathan Kraft is President of the Kraft Group. Josh Kraft serves as the President of the New England Patriots Foundation. And Daniel is the
President — International for the Kraft Group and serves as the President and Chief Executive Officer of International Forest Products LLC.
Robert Kraft has a net worth of more than $6 billio.
Read more: Who is Bill Belichick's Girlfriend, Linda Holliday?
Check out The Cheat Sheet on Facebook!