Is Ryan Gosling Going Marvel, DC, or Neither?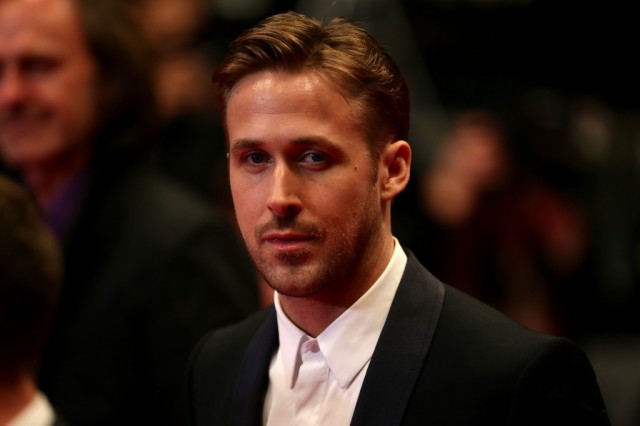 Ryan Gosling may finally be taking on a blockbuster franchise — but it won't just be any action thriller series, like you might expect. In a prospect that is sure to excite many, the actor is reportedly a contender for two upcoming superhero movies from opposing comic book companies, DC and Marvel.
According to The Hollywood Reporter, Gosling is in talks with Marvel Studios to star in their upcoming Doctor Strange film. As if that wasn't enough, he is also reportedly being courted to appear in DC's just-confirmed Suicide Squad movie. It's the kind of scenario most actors would kill to be in, but it's a little unexpected coming from Gosling. In the past, the movie star has shied away from participating in any project that would necessitate a sequel. Instead, he's opted mainly for film noir like 2011's Drive, 2013's Gangster Squad, and the upcoming Shane Black-directed, The Nice Guys, as well as indies like A Place Beyond the Pines. Perhaps his biggest studio movie is Crazy, Stupid, Love, a romantic comedy drama that requires no follow-up. Now, it looks like he might be ready to make a change.
Of course, while Gosling may be taking meetings, it doesn't mean he's guaranteed for either role. The actor is far from the only A-list Hollywood star to have been name dropped in connection to both projects. While Joaquin Phoenix has already passed on the lead in Doctor Strange, Marvel has reportedly been eyeing similar actor types, including Jared Leto, Jake Gyllenhaal, Ethan Hawke, Ewan McGregor Keanu Reeves and Matthew McConaugey. Per THR, The Leftovers' Justin Theroux has also expressed interest in the role.
DC's Suicide Squad has an equally long list of notable contenders reportedly vying for roles. The movie, set to be directed by David Ayer, follows a group of supervillains that team up to take on high-risk black ops missions for the U.S. government. It's unclear which part Ryan Gosling would be up for, but he's not the only one in talks for a part. Will Smith, Tom Hardy, and Margot Robbie have all been recently connected to the project.
Other contenders aside, there's also always the chance that Gosling will once again back away at the prospect of sticking with a character for the long haul. He's been close to starring in a superhero movie before. Before Ryan Reynolds starred in DC's 2011 film, Green Lantern, Gosling reportedly expressed interest in the part. The actor reportedly backed out due to the hefty years-long contract, according to THR.
If he does take on a heroic gig, there's also the question of whether he'll choose a DC or Marvel property. Also a possibility? Forgoing a conventional comic book vehicle altogether and instead going for a different kind of superhero altogether. Gosling is also being considered for a lead part in the big screen adaptation of The Secret Life of Houdini: The Making of America's First Superhero. Directed by Dean Parisot, the movie was previously supposed to star Johnny Depp, but had to recast after the latter signed on for Pirates of the Caribbean.
While there are plenty of audience members who would surely be happy to see Gosling don a uniform and start saving the masses, fans will have to stay tuned to see whether he is finally ready to make a move into big studio franchises.
More from Entertainment Cheat Sheet:
Want more great content like this? Sign up here to receive the best of Cheat Sheet delivered daily. No spam; just tailored content straight to your inbox.