Is Scarlett Johansson Done With the MCU After 'Black Widow'?
There has been plenty of occasions to wonder if Scarlett Johansson is done with Marvel. When Avengers: Endgame killed off her character, many guessed correctly that the Black Widow standalone film would be a prequel.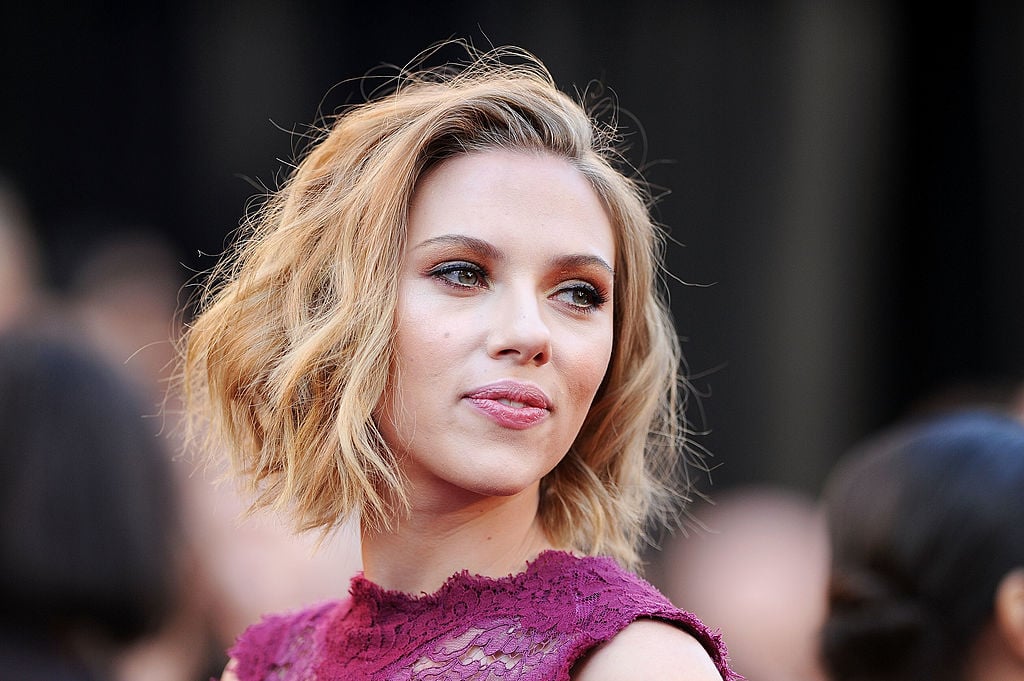 Now, the billion-dollar question is, once that standalone movie is done, what's next? Will there be another Black Widow prequel? How many of those could Marvel do? We can't say, because we guess that Marvel is in a wait-and-see mode themselves.
However, even if Black Widow does not continue with Johansson in front of the camera, there is a strong possibility she could go behind the camera instead.
What will 'Black Widow' be about?
The movie focuses on the events just after Captain America: Civil War, when the Avengers fractured and the torn Natasha sided with Team Iron Man. Of her character's mindset at the time, Johansson said: "I think that the Widow's past will always haunt her. She's trying to move forward, she's trying to pick up the pieces of her life." The prequel will most likely tie into this idea.
David Harbour of Stranger Things fame plays Red Guardian, a Russian super-soldier who is the equivalent of the Winter Soldier. Florence Pugh, who has had a breakout year with acclaimed performances in the wrestling drama Fighting with My Family and the indie horror film Midsommar, plays Yelena, a sister figure and sometimes a nemesis to Natasha. Oscar-winner Rachel Weisz plays a spy involved in a scientific experiment.
Both Pugh and Weisz's characters also go by the name Black Widow. That suggests that if Johansson departs, one or both of them could take her place. If so, we'd bank on rising star Pugh.
Scarlett Johansson wants to direct
Having acted since she was a child, Johansson has conquered pretty much every corner of the acting industry. However, there is one field she hasn't tried yet: directing a feature. She's shot a couple of short films, but the ambitious Johansson has something bigger in mind.
"Before, I was more focused on my acting career," she told The Hollywood Reporter. "Now, I'd happily take the time to develop something to direct. I've actively looked for a long time and just haven't found the right fit."
Johansson has worked with several A-list directors: Robert Redford, Sofia Coppola, Woody Allen, Christopher Nolan, and Cameron Crowe. Given that range of experience, she could be a Greta Gerwig (Lady Bird) or Olivia Wilde (Booksmart) — actresses who proved to be assured directors on their very first feature.
Could Scarlett Johansson direct for Marvel?
We wouldn't put it past her, given that Johansson is co-producing Black Widow and that Marvel is hiring more female directors: Anna Boden co-directed Captain Marvel, Cate Shortland is directing Black Widow, and Chloe Zhao is directing The Eternals.
However, directing and starring in a massive MCU movie would be ten tons of responsibility, especially for your first feature. So we're guessing Johansson would direct a Black Widow movie with someone else in the lead, or she could direct something smaller first, as Gerwig and Wilde did.
This fall, Johansson is appearing in two smaller movies. She appears Jojo Rabbit, directed by fellow MCU veteran Taika Waititi. Johansson plays Rosie, a single mother in Nazi Germany who is hiding a Jewish girl in her home, while Waititi plays a comical Hitler.
Johansson also earned rave reviews for Marriage Story, directed by Noah Baumbach, about the dissolution of a union between Johansson and Adam Driver's characters. Johansson drew on personal experience, having been divorced twice from Ryan Reynolds and Romain Dauriac — the latter is the father of her child.
"We talked a lot about the actual experience of divorce because I was in the middle of the process," Johansson told The Hollywood Reporter "We talked about becoming a parent, and our parents. The expectation that comes with being in any kind of a relationship, and the disappointment that can come with that expectation."
There is also talk of Johansson getting an Oscar nomination. If she does, rather incredibly, it will be her first.