Is Serena Williams' Husband Famous?
Serena Williams is a tough, powerful woman on the court. Before she tied the knot, Williams dated rappers and other athletes. However, the man she married doesn't fit that mold. Who did she settle down with? It's probably not the type of man you were expecting.
Who is Serena William's husband?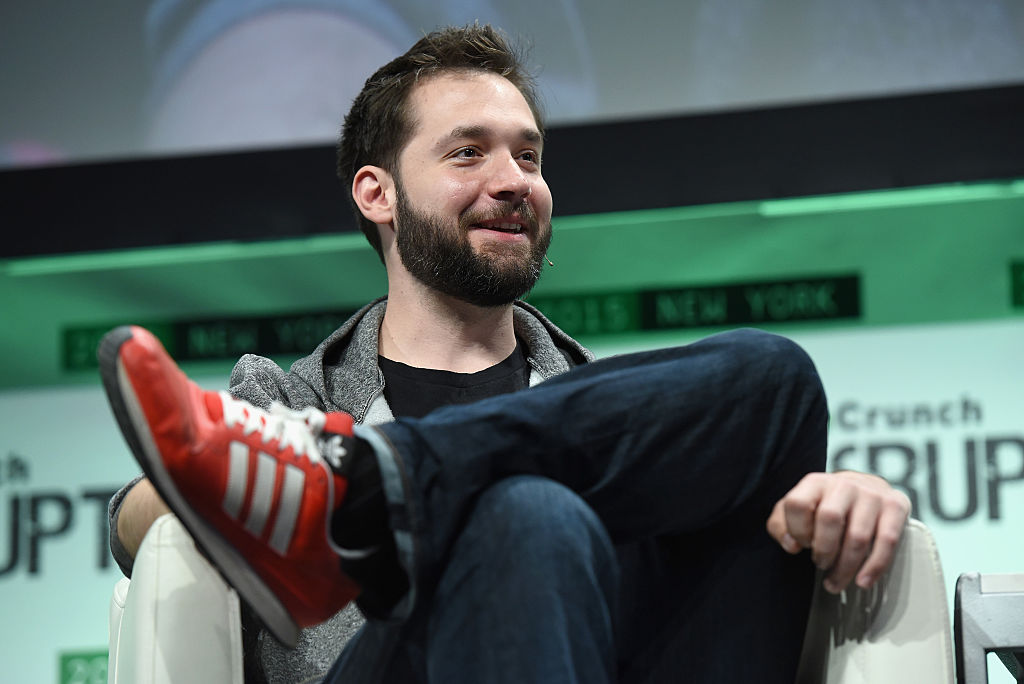 In 2017, the queen of the tennis court married the mayor of the internet: Alexis Ohanian. The internet entrepreneur earned his nickname from Forbes after he fought against and helped defeat the Stop Online Piracy Act (SOPA) in 2012. As co-founder of Reddit, Ohanian knew SOPA would have crippled the internet and led the charge of internet users against Washington DC.
Although he sold Reddit to Conde Nast in 2006, Ohanian continued to work on its board of directors until he finally stepped back in 2018 to focus on his other investments. But Ohanian will always be closely associated with Reddit and a leader to its 234 million users.
The internet is something Ohanian is very closely associated with. As well as Reddit, he co-founded the venture capital firm, Initialized Capital, helped launch Hipmunk, a travel website, and the "uncorporation" Breadpig. Ohanian has built an entire, very successful career out of building, helping or investing in various internet start-ups.
But Ohanian doesn't only use his success to make money, he also tries to make the world a better place. As well as his work against SOPA, he's an advocate for paid paternity leave and a TED talk speaker. Whenever he's not working on internet projects, Ohanian can be seen in the stands, cheering on his wife's tennis matches.
How did Alexis Ohanian meet Serena Williams?
Ohanian met the world-famous tennis star, and his future wife in 2015, at the Cavalieri hotel in Rome. At the time, Ohanian had never seen a tennis match and had very little respect for the sport. According to Vanity Fair, Ohanian came down to the pool area, hungover from the night before and sat down at a table with his headphones and laptop.
But the table he chose was a little too close to Williams for her comfort. She was sitting out by the pool with friends, before her first match at the Italian Open, when a guy just plops down next to them. Williams remembers thinking: "All these tables and he's sitting here?"
"Aye, mate! There's a rat. There's a rat by your table. You don't want to sit there," one of William's friends suddenly called out to Ohanian in an attempt to get him to move to another table.
Ohanian didn't quite get the point. Instead of moving, he just asked if there was really a rat, to which Williams admitted that they just wanted him to move. But Ohanian insisted that rats didn't bother him. "I'm from Brooklyn. I see rats all the time," he said.
At this point, Williams offered a compromise. Since Ohanian didn't want to give them space, she offered him a seat at her table. The couple hit it off, although initially just as friends.
After getting to know each other better over the next few months, a romance developed. Ohanian asked Williams to marry him in 2016, at the same table where they met, and she said yes. After the birth of their daughter the next year, Ohanian and Williams tied the knot in 2017.
Is Alexis Ohanian famous?
Although Ohanian doesn't have the same kind of mainstream fame as Williams, he has made a name for himself in the tech world. Reddit users, internet start-up hopefuls, and geeks everywhere certainly consider Ohanian famous.
Even if the only reason people know his name is through his famous wife, there's no doubt that Ohanian still has a very successful career all his own from the internet. He's built a fortune and a career out of "surfing the web" and that's certainly something to be proud of.