Is Shania Twain Going on Tour Again?
Canadian singer and songwriter, Shania Twain, was a household name in the '90s. Her albums broke records and earned her Grammys. Shania Twain's songs mixed the lyrical ballads typical of country music with the sounds and flair of '90s pop hits making her a popular artist in both genres.
Her albums, literally flew, off the shelves and we found ourselves being inspired by her lyrics. People couldn't help singing along with her catchy tunes all across the US, Canada, and eventually, worldwide.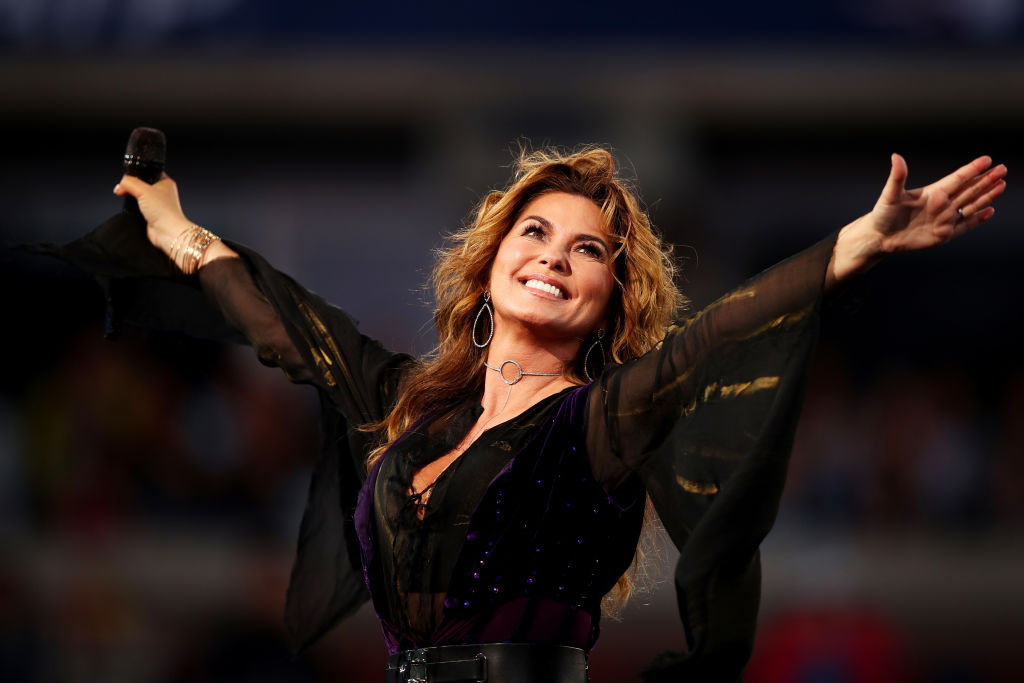 She stepped out of the spotlight in the late 2000s to preserve some of her privacy as she endured the fallout from discovering her husband and best friend had been having an affair. After her divorce from her husband, Robert John "Mutt" Lange, she kept to herself for a while.
Now, the country superstar is making a comeback with her long-awaited album "Now" (2017) and news of her upcoming residency on The Strip in Las Vegas.
Shania Twain already had a farewell tour
In 2015, Twain announced that her "Rock this Country" tour would be her last. She told Entertainment Tonight that she was promoting her upcoming album and retiring from touring with a "fun, party show" because she wanted to go out with a bang.
Twain didn't want to end her concert career at Vegas. She wanted to bring herself back to her fans in a fun and positive way. She has promised that she did not intend to stop making music but just wanted to put the touring lifestyle behind her.
Shania Twain toured again after that
Two years later, Shania hit the road again. She told fans that her "Rock this Country" tour reminded her that she really did like the atmosphere of being on the road. So, she announced her 2018 tour for her album "Now". It was so popular, she had to add some more dates on to the end of her tour.
It's no secret that the star has some pretty loyal fans. It was 15 years since she had released an album when "Now" came out in 2017. But it still landed the number one spot on the Billboard Top 200 albums chart. Her year-long tour after the album's release was completely sold out. She clearly hadn't lost her pizazz.
Shania Twain's 2019 Las Vegas residency
As one of the top-selling female country artists of all time, Shania Twain, has been invited to the Las Vegas Strip for a residency that begins late in 2019. Her show, "Let's Go!" The Vegas Residency, is opening at the Zappos Theater at Planet Hollywood Resort & Casino on Friday, Dec. 6, 2019.
Rolling Stone reminds us that the last time she was in Vegas was in 2014 for her "Shania: Still the One", show. She performed for two years at the Colosseum at Caesars Palace, though her new residency appears much shorter with tickets for sale only into June of 2020.
Fans speculate on another tour for Shania Twain
In 2014 when she was wrapping up her first residency on The Strip, Twain announced that she was planning to embark on her "Rock this Country" tour because she couldn't stand the idea of ending her concert career on a Vegas stage.
If she didn't want to end her concert career on the Vegas strip back in 2014, then it leads fans to believe that this residency will not be the last we see of Shania in concert. In fact, if her previous behavior is any clue into the pattern the star may follow we can expect that Shania Twain will begin planning a tour or album release soon after completing her current residency at the Zappos Theater.