Is Shep Rose From 'Southern Charm' Ready to Give 'RelationShep' Another Try?
Southern Charm fans held out hope that their favorite disheveled bachelor with an irreverent sense of humor would finally find love. Would Shep Rose finally meet the girl of his dreams?
Because most relationship and dating shows totally work out (no), Rose agreed to be filmed in a 2018 Bravo spinoff, RelationShep. The show's premise was to help Rose find love with a little help from his friends. Rose traveled to different cities to meet up with a number of women. Then he went on dates somewhat reminiscent to The Bachelor.
Cut to the chase: Rose is currently not married with three kids on the way. In fact, he is about as single as he was before RelationShep started. Which is why, perhaps, fans wanted to know when and if season 2 would be coming to Bravo.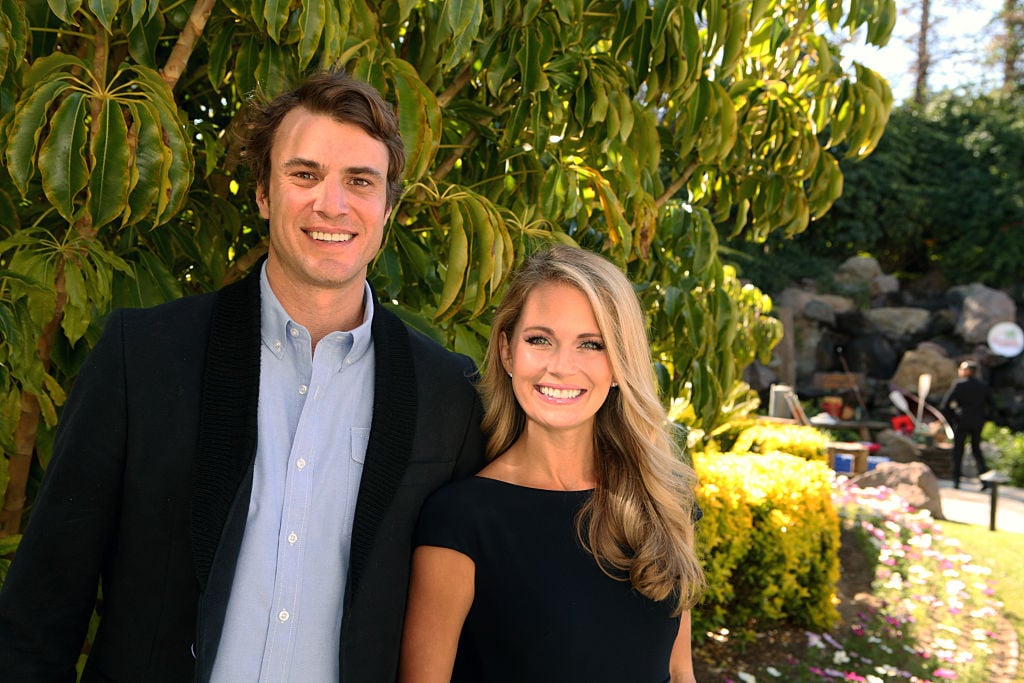 This is what happened with Bella
Rose did a 180 and ditched the obvious path he was on in the show. He showed up at contestant Bella Clark's New York City pad to profess that he chose her. Clark says Rose totally surprised her too. "I was feeling a lot of things. I was really surprised," she told The Morning Breath, Bravo reports.
In a video, Rose insists he was game to continue seeing where the relationship would have taken the couple. But, "For whatever reason, I don't know," he says. "I guess she didn't think we were simpatico after a while. But I don't know… I gave it a shot."
Alas, the couple went their separate ways shortly after the show wrapped. "We tried to make it work after the show, but I think once you're off camera, you get to know someone a little bit better and I just realized we didn't have as much in common as we initially thought," Clark said.
Rose has been having fun
Rose has been pretty active posting to his social media after the show wrapped. He's traveled and hung out with friends. He also seems to be working out and getting healthy too.
"This was too good not to post. @iwonatony and I were able to convince our trainer friend @swollymammoth80 to take on a couple of lost causes," Rose recently posted of his workout. "He's the reason i had an egg white omelette yesterday and a some sort of turkey and spinach wrap contraption today for lunch. Every joint hurts but at least we're having fun getting our butt's kicked."
Rose is also hanging with the "A-listers". He was invited to rocker Dave Grohl's 50th birthday party. Then he hit the links with comedian Larry David.
So…what about 'RelationShep 2?'
One fan tweeted to Rose what everyone was thinking. "@ShepRose can we have a RelationShep part 2?" Thankfully, Rose picked up on the tweet and responded. "Not with me as the subject. No more dating shows. I'm working on other things. It's not that i didn't enjoy it, but i said what i needed to say. And it kind of got rearranged from what i originally wanted it to be."
When a fan asked him to clarify, Rose obliged. "I wanted it to be a cross country examination of the brave new world of dating. With a focus on regional differences of attitudes on relationships, sex, etc. sort of like an Anthony Bourdain but with dating. But alas…it became derivative and unimaginative. But it's all good."
Thankfully fans seemed pretty content not seeing Rose on another dating show. But many had suggestions for other Rose-fueled spinoffs. Ideas included a show about the local Charleston nightlife or a fishing show. Of course, the best was, "I'd like to see a show in which you and Whitney start a rock 'n roll band." Yes, please.
Check out The Cheat Sheet on Facebook!