Is Sofia Richie Too Young for Scott Disick?
Scott Disick is best known for dating a Kardashian: Disick was in an on-and-off relationship with Kourtney Kardashian for 10 years. After he and Kardashian parted ways in 2017, Disick started making headlines again for dating Sofia Richie, the younger daughter of Lionel Richie. Disick's relationship with Sofia Richie has been highly scrutinized by onlookers, with many people thinking that Richie is simply too young for Disick.
How Sofia Richie and Scott Disick met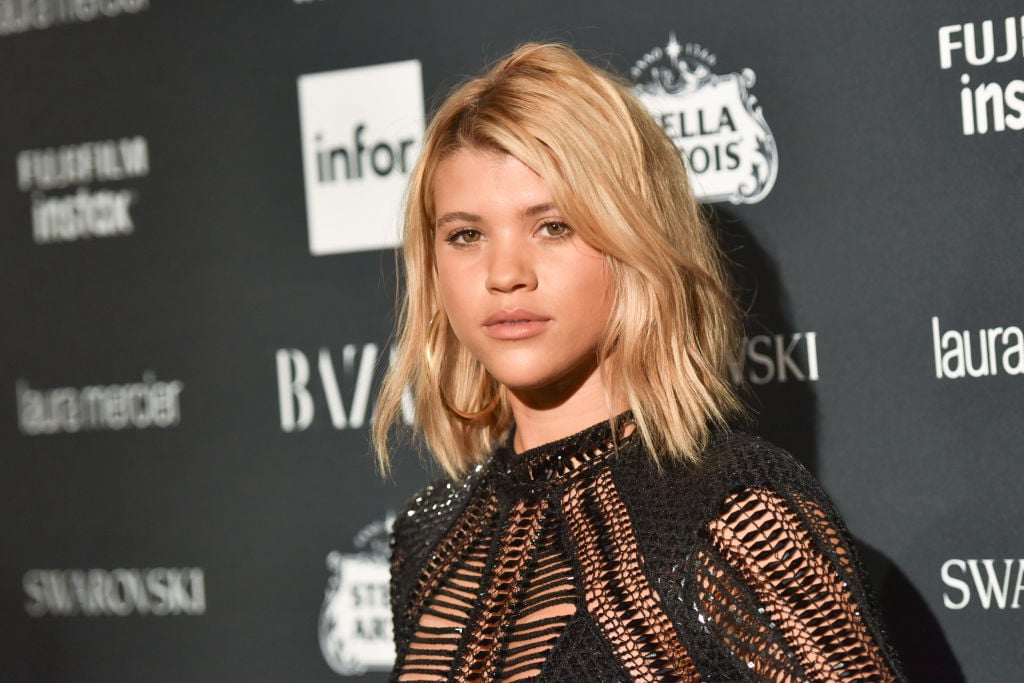 Richie and Disick have reportedly known each other for a while since they both ran in the same Hollywood circle. Richie grew up hanging out with the youngest Kardashian-Jenner girls: Kendall Jenner and Kylie Jenner. Richie is also the younger sister of Nicole Richie, who met Kim Kardashian through Paris Hilton.
Richie and Disick went public with their relationship in the fall of 2017.
What is the age difference between Sofia Richie and Scott Disick
Richie was born in 1998, while Disick was born in 1983. This means that there is an age difference of 15 years between the two of them, compared to Disick's four-year age difference with Kourtney Kardashian.
For further comparisons, Richie is closer in age to Disick's two oldest children — Mason and Penelope — than she is to him. Richie is 11 years older than Mason and 14 years older than Penelope.
Why fans think Sofia Richie is too young for Scott Disick
The problem for a lot of fans lies in the fact that Richie and Disick have had wildly different life experiences. For example, Richie just turned 21 years old, which means that she has only been able to legally drink for a very short time. Meanwhile, Disick has been a face in clubs and parties all over the world for more than 10 years now.
"It's weird," a fan on Reddit.com said. "I am always surprised when I see comments saying that Sofia is so mature. I'm not saying she isn't, necessarily, just that her Instagram makes her seem like a normal 21 year old. Doesn't strike me as the pinnacle of maturity."
Another person also commented: "Sometimes the age gaps that are like one person is 40 and the other is 67 seen to work out because both have lived, so to speak. But at 21 and 36 you're in totally different places."
Other fans also pointed out Disick's less-than-stellar dating history. "He would never allow a 19 year old Penelope to date a grown man with several kids," one person said. "Unfortunately Sofia is not the only barely legal girl Scott has been linked to."
Can Sofia Richie and Scott Disick's relationship last?
Onlookers might not be too optimistic about the future for Richie and Disick, but that does not mean that they are doomed to fail. Nor does it mean that any relationship with a big age gap is wrong and can never last.
There are other celebrity couples who also have age differences of 10-plus years, and they are still going strong. For example, Ellen DeGeneres and Portia de Rossi also are 15 years apart, but they have been together for 15 years now. Similarly, Jay-Z was 32 years old when he began dating Beyonce, who was 20 at the time, and the couple is still together today.
That said, some research has shown that the ideal age gap is just one year, and the chances of divorce go up as the age difference gets bigger. However, this is most likely because things that are important in a relationship (ie., values, shared worldviews, etc) can differ between generations. As such, people in relationships with large age gaps could find themselves being unable to relate to their partners in certain crucial aspects of their lives.
Ultimately, though, every relationship requires effort to sustain it, and age can at times really just be a number. There are rumors that Richie and Disick are very serious about each other and might settle down soon. Only time will tell whether the couple can beat the odds or not.