Is Sophie Turner Making a Big Mistake With Her First TV Role Since 'Game of Thrones'?
It can be daunting to enter the entertainment industry after acting on a show like Game of Thrones. Not only was the HBO show the hottest show for nearly a decade, but the niche genre leaves its cast susceptible to stereotyping. Actress Sophie Turner, who played Sansa Stark on the series and earned a well-deserved Emmy nomination for her portrayal of the character, is facing a similar dilemma now. But what comes next for Turner is a true shift in directions: one that is likely to surprise fans.
Sophie Turner is moving to a new and promising streaming service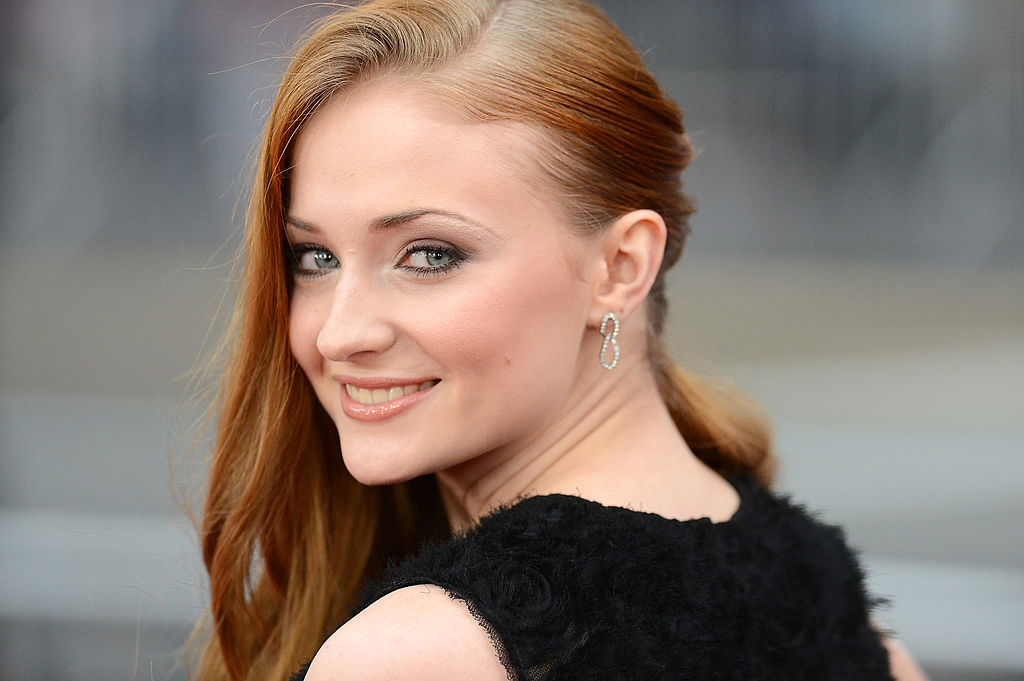 One could argue that after the Dark Phoenix's box office flop, it's wise for Turner to move from movies to TV. Turner's new show will be on Quibi — an upcoming Hollywood-based platform that will offer short streaming programs and short films running no longer than ten minutes each.
Founded by Jeffrey Katzenberg, Quibi will debut in spring of 2020. Subscribers would pay $5 a month for access to Quibi content or $8 a month for ad-free content. For those who crave more in less time, the mobile-focused streamer could prove an appealing new form of entertainment millions will bite on.
The risk, of course, is it's something all-new, with new content no one has tested. For Turner, it's also a bit of an experiment since she'll be doing something she's never tried before, possibly turning her into a true trailblazer.
What show will Sophie Turner be in?
According to reports, Turner will be acting in a miniseries called Survive, which is based off an Alex Morel book of the same name. Turner will star on the show with Corey Hawkins, who was seen in BlacKkKlansman and Straight Outta Compton.
The premise of the show involves a plane crash in a remote mountain with only two survivors: Jane (Turner) and Paul (Hawkins). The two grasp to find ways to survive in the wilderness. Fans will also see another psychological layer because her character is a survivor of suicide.
"I couldn't be more honored to portray the role of Jane in Survive for Quibi," Turner said in a statement, reports The Hollywood Reporter. "She's a complex character fighting against the odds to not only save her life, but to also find her own source of strength and courage. I only hope this can impact anyone struggling with self-worth to understand they are braver than they know and to seek the support they need."
What isn't known is how the series will be formatted, other than the fact that each "episode" will be available on mobile devices and running under ten minutes. There's no doubt that doing a series with micro episodes to tell a larger story is a creative challenge. How the series will shake out won't be known until the service goes live next April.
Is Sophie Turner making a mistake?
The entire concept of Quibi is to watch "quick bites" of video on your phone when you need something entertaining at the moment. Quibi will feature A-list talent to back up its compelling content. With more and more people being too busy to watch longer streaming shows, Quibi could take off to Netflix levels.
Turner seems to be betting on this, something may be paying off for her personally. Only time will tell if Turner is making a mistake, but with an A-list cast and a solid storyline, Turner's experimental new show is a brave choice on her part.
If her show Survive is successful, she'll no doubt do more there while helping to forward a new kind of streaming video concept. Plus, it doesn't place strenuous demands on actors for long shooting times. Ten episodes of a series would only equal an hour or 90 minutes in total.