Is Tan France From 'Queer Eye' Getting His Own Netflix Show?
Tan France, everyone's favorite fashion guru and master of the "French tuck", just made a huge announcement that could take his career to the next level.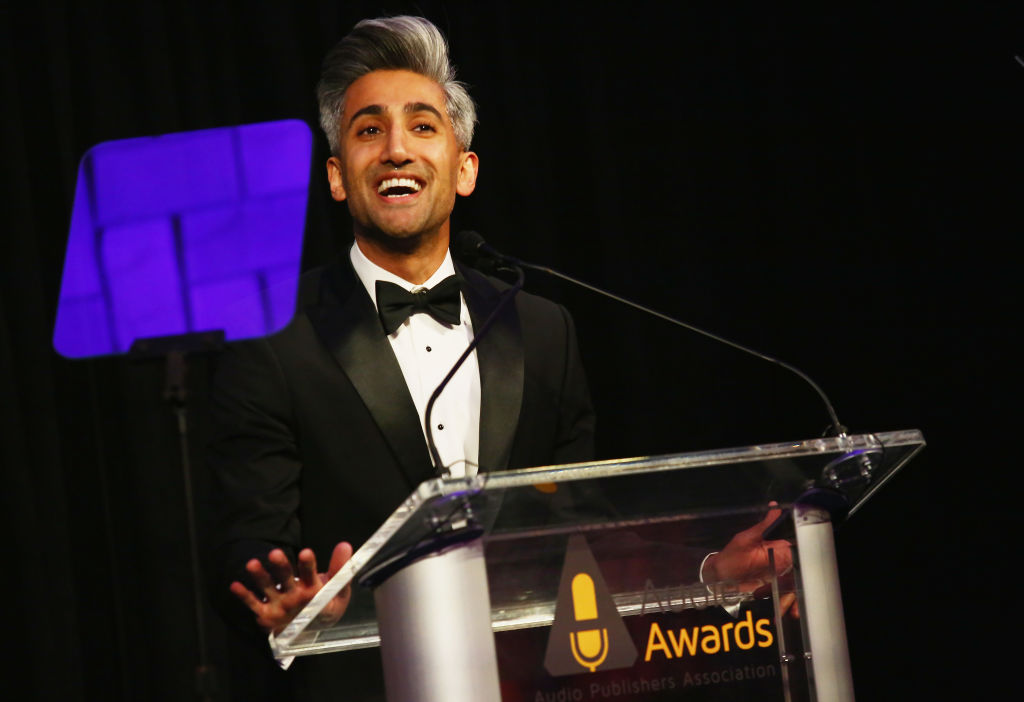 1/5 of the Fab Five
We first fell in love with France on Netflix's heartfelt show Queer Eye. This feel-good show dubbed as "more than a makeover" helps deserving heroes and heroines transform their lives by making positive changes in just a few days time. Throughout their journey, they are coached by five, gay, men we've come to know and love as the "Fab Five." Each member of the Fab Five is an expert in his respective field and offers advice to help the hero overhaul the areas of their life that require the most attention. The areas include Culture, Design, Fashion, Food, and Grooming. Tan's specialty is Fashion, and the world has quickly fallen in love with his sharp wit and kind spirit. Not to mention, his impeccable sense of personal style.
Next In Style
On Friday, France took to Instagram to announce that he will be co-hosting Netflix's first ever fashion show Next In Style. The competition-based show will follow 18 established fashion designers who will compete in a series of challenges that test their design skills and creative prowess. The winner of the show will receive $250,000 and a chance to debut their collection with Net-a-porter.
Meet the co-host
Joining France on this journey is co-host, Alexa Chung. Chung is a fashion designer who launched her eponymous fashion line in 2017. The 35-year-old has also made a living as a model and a writer. She authored the books It (2013) and it: Uber style (2014) and has a ton of personal experience that will serve the show well.
Following suit, the fashion designer also posted to her personal Instagram and announced the upcoming show. "Netflix and chill? Incredibly excited to be hosting Netflix's first fashion show @nextinfashion alongside my new husband @tanfrance Coming soon! Yeah I like to tuck I got a tucking problem." Chung seems to have a fun-loving presence that will be a great compliment to France's energy. We can't wait to see how the pair interacts on screen.
A warm welcome
Following the announcements, excitement and support for the show and both France and Chung came flooding in. The Naturally Tan author seemed to be overwhelmed with gratitude from the sheer volume of people showing him unwavering support.
In a heartfelt Instagram post, France wrote, "⚠️GUSHY POST ALERT⚠️Yesterday was the most amazing day. I got to celebrate my new Netflix show, @nextinfashion, with so many of the people I love so much. Thank you all for the kindest comments and DM's of support. I can't begin to tell you how much I appreciate it. Me and my co-host, Alexa, cannot wait for you to see the show. We're positive you're going to LOVE it and the designers! Coming soon! P.S yeah, bitch, this outfit is all kinds a of extra and I'm OBSESSED. @amitaggarwalofficial crushed it with this! "
Netflix's first fashion show
Following the announcement of the show, Netflix also celebrated with its first ever fashion show. France and Chung were, of course, in attendance along with Eva Chen and Elizabeth Stewart, who will both serve as guest judges for season one. Chriselle Lim, and Queer Eye stars Bobby Berk and Jonathan Van Ness were also seated front row at the show.
Since we only have access to tiny snippets of footage from the fashion show, we can only hope that we eventually get to see all the details up close and personal during an episode of Next In Fashion.
Though the show has no set release date, we can't wait for this new series to unfold. While we wait, we'll be here practicing our French tucks and our British accents.