Is Taylor Swift and Karlie Kloss' Friendship Still Going Strong?
For the past few years, Taylor Swift has become known for not only her chart-topping hits but also for her star-studded friend group.
The pop singer has established some pretty solid bonds with some of the most notable singers, actors, and even models —one of them being Karlie Kloss.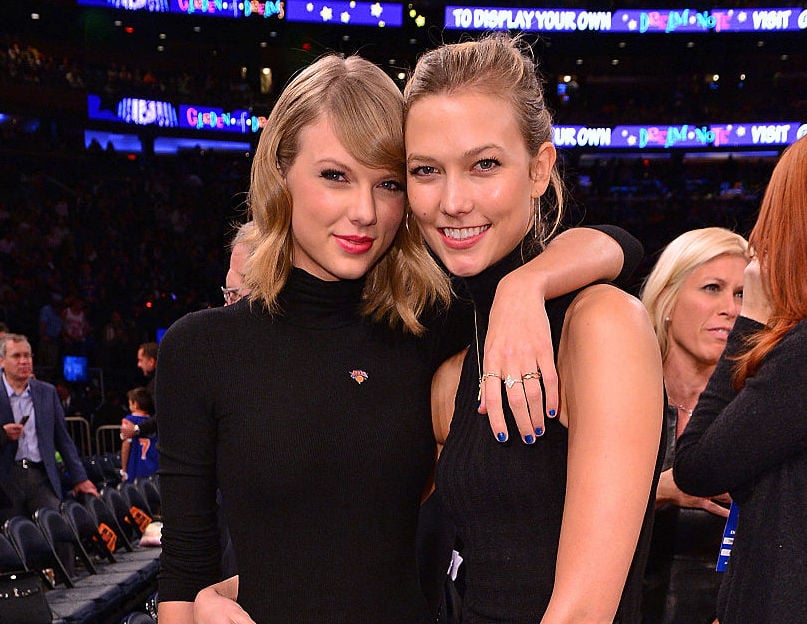 Many of us have gotten used to seeing Swift and Kloss together all of the time and we assumed their friendship would last for years to come.
However, these two friends haven't been spotted together lately and fans can't help but wonder if Swift and Kloss are still maintaining their close bond?
Swift and Kloss are still friends but haven't been able to spend a lot of time together
Let's go back to 2014 when Bruno Mars' "Uptown Funk" was dominating the charts and when Taylor Swift and Karlie Kloss had the most solid celebrity friendship in the industry.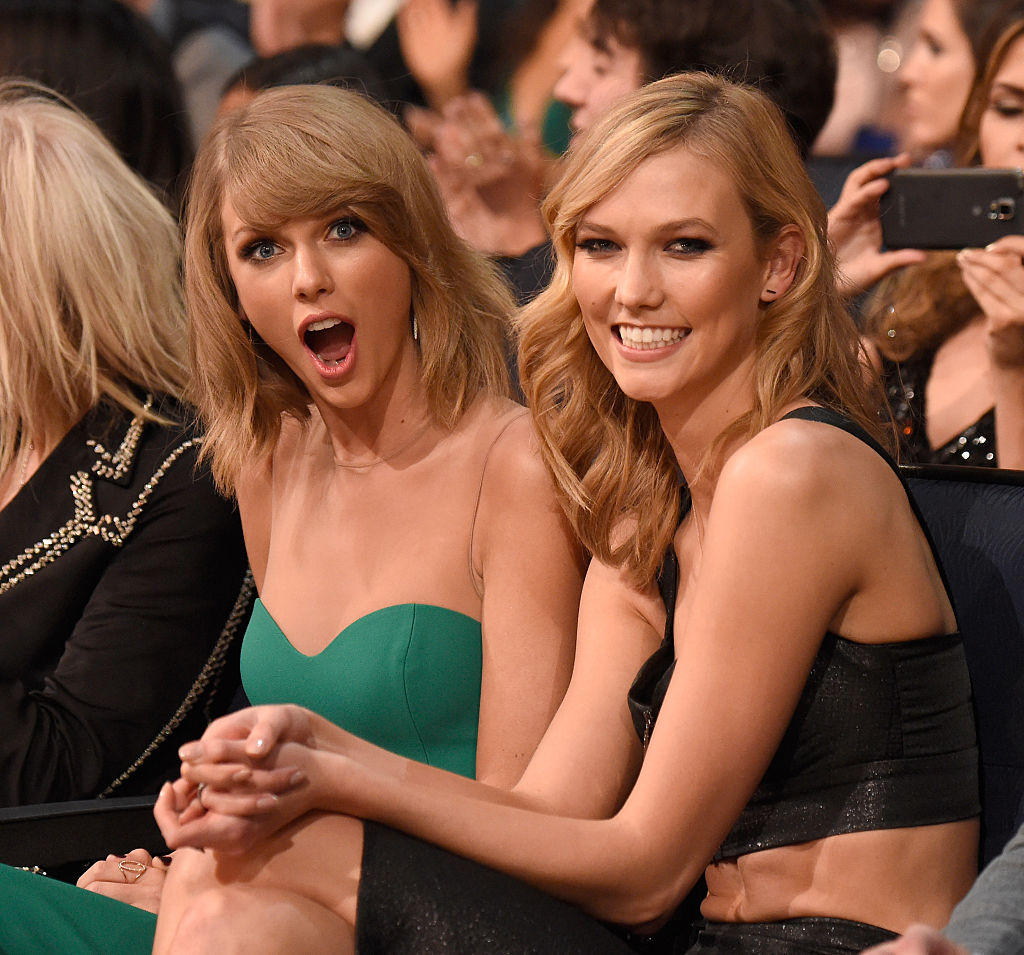 Kloss and Swift were once considered two peas in a pod, posing for a Vogue cover together, holding hands on the Victoria's ­Secret runway, speaking highly about each other in interviews and regularly posting Instagram photos of themselves having the time of their lives.
Now that it's been five years since their friendship was constantly on full display, many can't help but wonder where Taylor Swift and Karlie Kloss' friendship stands today?
According to a few sources, Kloss and Swift still consider themselves friends but are just too busy with their careers to spend as much together.
The pair haven't been seen publicly together since August 2018, when Kloss was spotted at Swift's concert in Nashville.
Though their friendship still seemed like it was going strong, fans started to get suspicious of the relationship after the "ME!" singer didn't attend Kloss' wedding to Josh Kushner that took place back in October 2018.
In fact, Swift even turned down her invite to the couple's second wedding ceremony that was held in Wyoming this past June.
According to Kloss' rep, Swift was unable to attend the ceremony due to prior commitments and confirmed that the two are still friends, and are just busy with their own careers to spend time together.
Taylor Swift is no longer into having a girl squad
Not only has Taylor Swift and Karlie Kloss' relationship taken a backburner to their respective careers, but the singer's girl squad has also dissembled.
Many might recall back in 2015 when Swift introduced her "squad" to the world in her "Bad Blood" music video and even attended that year's MTV VMAs with her famous friends in tow.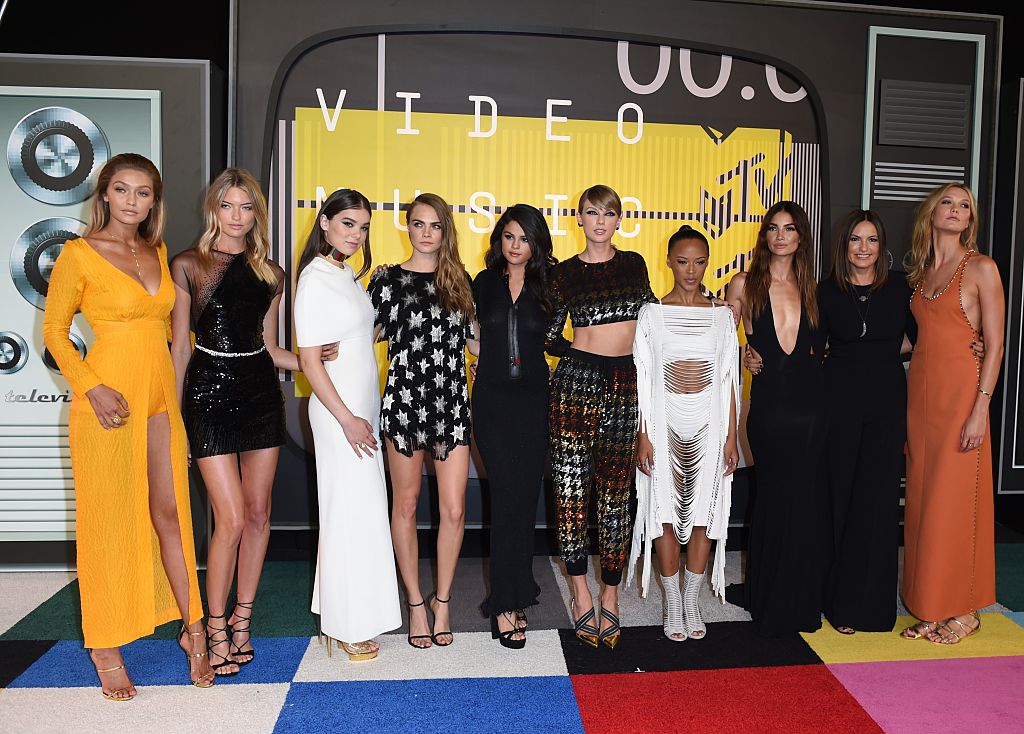 The clique of celebrities included Kloss, models Gigi Hadid, Martha Hunt, Lily Aldridge, and Cara Delevingne and actresses Lena Dunham, Zen­daya and Hailee Steinfeld, as well as Selena Gomez.
Though it seemed like Swift would continue showcasing her epic friend group, the singer recently revealed that her famous "squad" was a result of having had so few friends growing up.
"Even as an adult, I still have recurring flashbacks of sitting at lunch tables alone or hiding in a bathroom stall, or trying to make a new friend and being laughed at," Swift wrote in an essay for ELLE's April cover. "In my 20s, I found myself surrounded by girls who wanted to be my friend."
Swift then admitted that though her bond was pretty solid with these women, most of those friendships are now over.
"Something about 'we're in our young twenties!' hurls people together into groups that can feel like your chosen family. And maybe they will be for the rest of your life. Or maybe they'll just be your comrades for an important phase, but not forever."
Though there continues to be talk around Taylor Swift and Karlie Kloss' friendship, the model recently revealed that their bond is still going strong.
During an episode of Watch What Happens Live back in March, Kloss said, "Taylor is incredible, and I feel really lucky to call her a friend, and she's one of the hardest working women, and I loved her essay."