Is 'Teen Mom' Star Farrah Abraham a Good Mother?
No one ever wants to look like a bad parent. But according to all definitions of common decency and standard morals, Farrah Abraham isn't winning and "Mother-of-the-Year" Awards. The reality star has certainly taken a lot of flack for her parenting style, but is she really a bad mom?
Farrah Abraham isn't ashamed of starring in adult films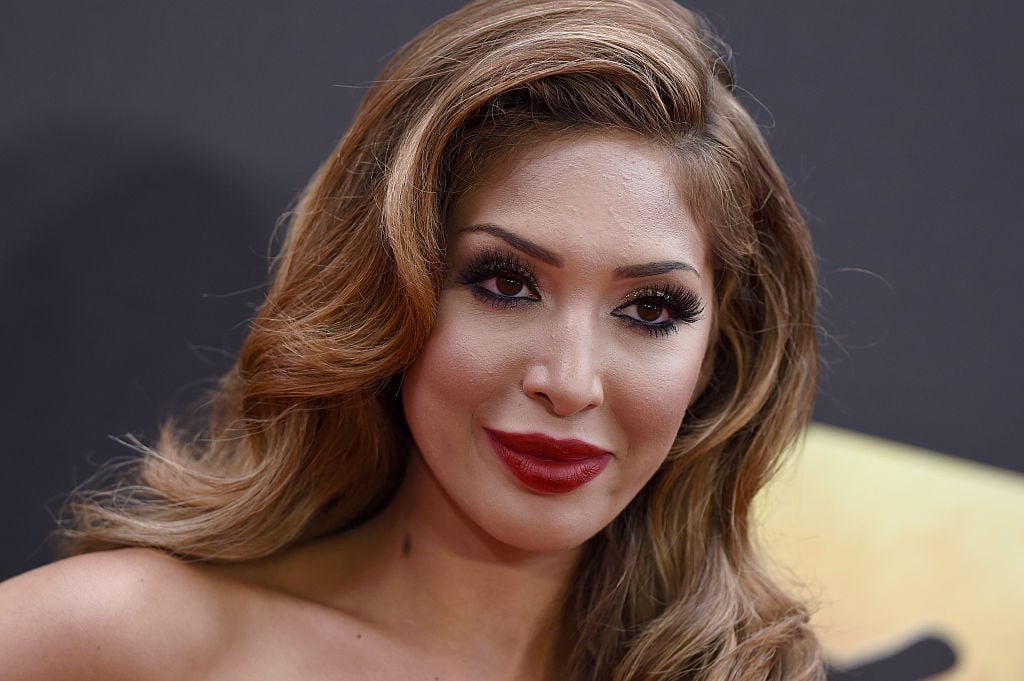 Abraham has been in more than one adult-themed film. In fact, she tried to sell a sex tape of herself and a former boyfriend before she formally stepped into the porn industry. She reportedly sold her X rated film starring porn star James Deen for a six-figure sum to Vivid Entertainment.
Her sexual exploits are one of the reasons she wasn't invited back for this season of Teen Mom OG. But Abraham insists that participating in the sex industry sets a positive stage for her daughter's body image and is not bad parenting.
"Honestly, webcams or adult entertainment or healthy sex lives or safe sex or all these things — all that stuff is more beneficial and I will always continue to do that, regardless if it's my own show, not on MTV anymore," Abrahams said in defense of her choices. "There are so many paths for me in my life. Hell, I'm only 26."
She thinks that by embracing her body, and not allowing people to "sex shame" her that she is setting a good example for her young daughter.
Farrah Abraham has tested positive for the use of drugs
Abraham was on CBS talk show Face the Truth last September to reconnect with her mom, Debra Danielsen. On the episode, her mom mentioned that she was worried about Abraham because she had such mood swings and erratic behavior. The hosts of the show suggested a drug test, which Abraham agreed to.
In an attempt to prove her mom and the show's hosts wrong, Abraham took the test. The results came back positive for the use of barbiturates. These drugs typically are prescribed by a doctor and are usually used as a sleep aid or mood stabilizer. However, they are a central nervous system depressant and when overused can cause the user to be distracted. This is potentially very dangerous for a parent responsible for a child.
Farrah Abraham's daughter Sophia Abraham has mature photos on her social media
Another reason the Teen Mom star has faced scrutiny is her allowance of her daughter to have a strong social media presence. Her daughter's Instagram account has been the target of internet trolls and other creepy followers. From taking mature modeling style photos to allowing her daughter to participate in beauty pageants, she's gotten a lot of criticism surrounding how she portrays her daughter online.
Many critics feel that Sophia Abraham is too young to have an Instagram account — she's only ten — because of the online predators and cyberbullying it will expose her to.
Farrah Abraham believes she's a "damn good mom"
There is no question that Abraham loves her daughter. But, her haters believe she is using her daughter to promote her own fame, ignores her daughter when it suits her and isn't a good parent. Despite all the evidence against her, Abraham truly believes she's doing the best job being Sophia's mother.
Despite many issues she's had with the law and concerns about Farrah's parenting skills, she truly thinks she's a great mom. "Motherhood is great," she assured Matthew Cole Weiss during an interview on his podcast. "My daughter's well-balanced, I'm pretty proud of the parent that I've become."
Fans may feel she is an unfit parent but she has no concerns about her behavior.