Is the Bromance Back on Between Shep Rose and Craig Conover From 'Southern Charm?'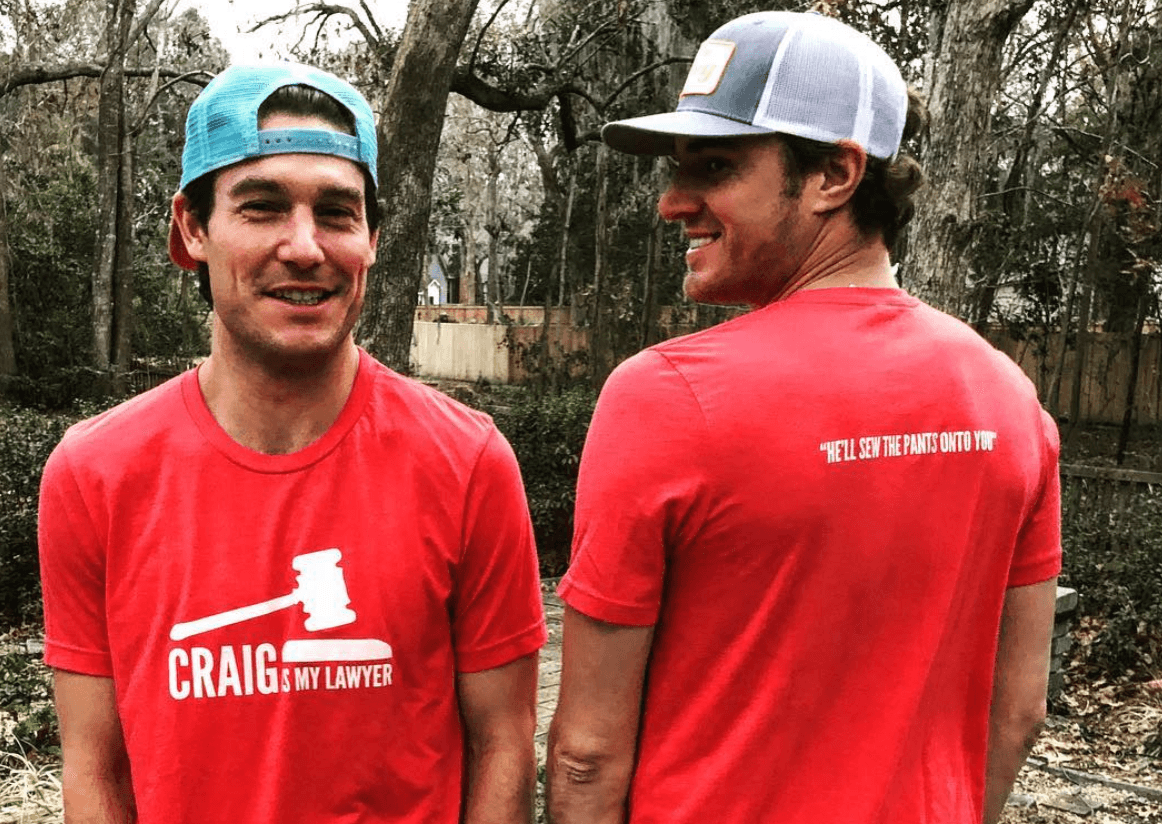 When Southern Charm debuted in 2014, cast members Shep Rose and Craig Conover seemed to have a close friendship. Sure, they had some spats, especially one revolving around a young Kathryn Dennis. But ultimately the friends seemed to have each other's backs.
However, as seasons progressed, Rose and Conver seemed to become increasingly agitated with each other. Rose taunted Conover over not finishing law school and Conover shaded Rose for being a rich kid without direction. At one point, it seemed as though the two hated each other.
So when recent Instagram images surfaced of the pair hanging out together off camera, fans wondered if they were back together again. Seems like the old friends have come full circle.
Rose still likes to rib Conover
One constant is that Rose likes to mess with Conover. A lot. Rose pointed out that Conover enjoys a quirky pizza. And he tagged him in an Instagram photo with the caption, "Tag a friend who puts Fruit Adventure @tictacglobal on their pizza. @caconover And a friend like @iwonatonywho is excited/horrified." Apparently, Conover likes Skittles on his pizza?
The guys, plus Austin Kroll hit the Ravens and Panthers game in October. Where Rose made a video and said that Conover threatened not to sit with them if they gave him a hard time. "Which is basically never going to happen," Rose said. Conover is seen laughing off to the side. Kroll is seen in another Instagram image wearing a "Craig is my lawyer" t-shirt.
And says the ribbing is a form of love
Rose posted this hilarious photoshopped image of Conover. And claims that Conover found it just as funny. "So i have an extremely ridiculous and hilarious group of friends who love to poke fun of me and the show. One friend in particular @brianrule is a great graphic artist. They just sent me this awesome Craig tribute and i laughed so hard. @caconover did too and I'm posting it. Please scroll through to see other awesome photoshopped pictures of me and the cast. And much love to #Closebuddies1 who inspire me to be as silly, witty and outrageous as possible on a daily basis."
They both love to hang with Cameron
One thing Conover and Rose can agree on is their friendship with Cameran Eubanks. The trio recently lunched in the Low Country and struck a hilarious pose with their utensils. "Just some OGs kicking it in the Lowcountry. Utensils🍴can be really sensual. Or is it sensuous?"
And of course, the trio once again posed for a photo with Watch What Happens Live host Andy Cohen after yet another heated reunion. "Pestering @bravoandy today in NYC. Halfway home. We are definitely holding each other's feet to the fire /airing some grievances. And we've only just begun," Rose wrote.
But it is obvious the friendship is strong
Rose's Instagram has so many pictures with Conover, it is hard to not notice the two seem to be having a great time together. In a number of posts, Rose likes to joke about whatever Conover is wearing. From wearing the "wrong hat for camping" to not dressing warmly enough, Rose makes a crack whenever possible. Either way, Southern Charm fans are likely warmed to their enduring friendship.
Check out The Cheat Sheet on Facebook!