Is 'The Conners' More Entertaining Than 'Roseanne'?
On March 27, 2018, millions of people were excited to see that ABC would be bringing back America's favorite blue-collar family from Landford, Illinois to television after an 11-year break. The original series lasted for almost a decade, but sadly, the reboot would ultimately get a much shorter lifespan after the controversial comedian, Roseanne Barr, decided to use her Twitter account as a way to bully others.
With the reboot of Roseanne being the number one rated show on ABC at that time, the executives had already renewed the show for a second season, so the abrupt cancellation was surprising to both the casts and fans alike.
Soon, however, ABC came up with a plan to continue the show without its matriarch by killing off Roseanne's character and continuing on with the new name, The Conners. Long-time fans of the show had mixed feelings about the show going on without Roseanne, but with the first season of The Conners coming to end, it seems like there are a lot of critics out there that actually like the show.
So, is the new show just as entertaining as its predecessor?  We'll let you decide. Here are some of the highlights from season 1 of The Conners and a brief overview of how the overall dynamic is slightly different than Roseanne.
 Dan is Jackie's new protector
Laurie Metcalf's character, Jackie, has always been known for getting herself into tumultuous relationships with different men. In the past, Roseanne has always been the one who has tried to protect her sister from the foreseeable heartache that she would endure. With Roseanne out of the picture, John Goodman's character, Dan, is now the one tasked with the job of ensuring that Jackie does not end up with the wrong guy. However, instead of getting into a yelling and screaming contest with each other, as Jackie and Roseanne would have done, Dan seems to handle it with a more calm and relaxed demeanor, which allows the audience to really see how caring of a person Dan is towards his family.
Darlene and Becky are finally becoming friends
On the show, Darlene and Becky have always been polar opposites. While Sara Gilbert's character played an athletic tom-boy, Alicia "Lecy" Goranson's character was more girlish and was extremely concerned with keeping up with all of the latest fashion. The fact that these two characters had completely different personalities meant that whenever they were in the same room together, you knew there was going to be a fight. This dynamic still seemed to continue during the reboot of Roseanne. They didn't seem to fight as much as they did in the later '80s and '90s, but there was still some definite tension between the two sisters.
In The Conners, however, the two sisters have really seemed to bond and grow closer to each other during the first season. Sure, the snarky sisters still throw out witty insults to each other every now and then. But they also seem to really like each other too and it is actually starting to look like they are slowly becoming friends. This is something that the fans have waited a decade for but thought that it would never happen.
New characters add a new level of fun
In this season on The Conners, we get to meet Darlene's boss and love interest, Ben, who is played by Jay R. Ferguson. Ben's character is strong, funny, and adds a whole new comedic level to the show. Ferguson's exceptional timing gives the audience a good laugh just when they need it the most, and gives the show the breath of fresh air that it so desperately needed.
Some of the other new cast members include Maya Lynne Robinson, who plays D.J.'s wife; Juliette Lewis, who plays David's girlfriend; and Matthew Broderick, who plays Jackie's new boyfriend. Each one of these characters adds some exceptional comedic relief to the show, makes it much more enjoyable to watch.
 Is there going to be a second season?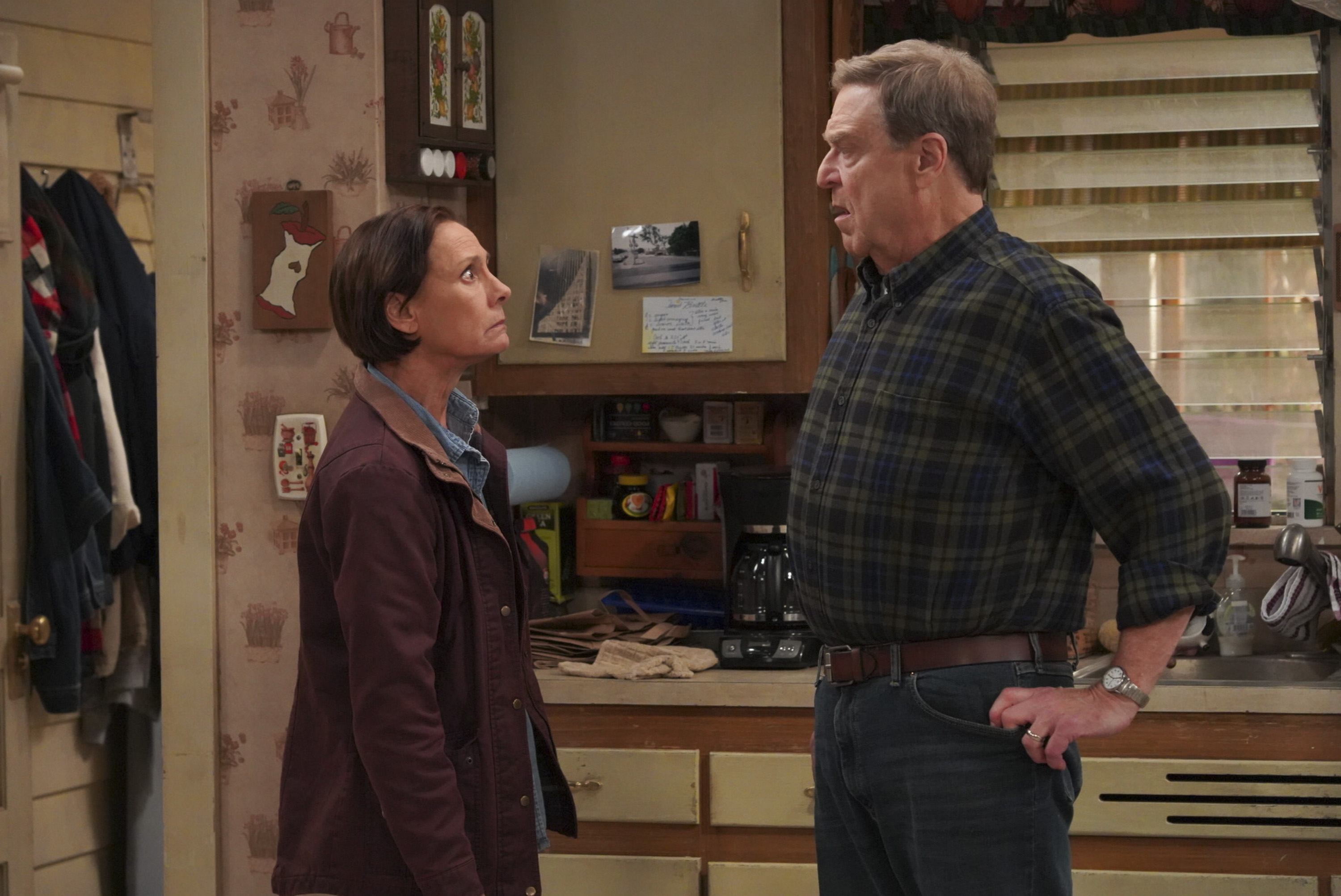 So far, there has been no word on if ABC will renew The Conners for another season. However, with all of the funny, compelling, and dramatic content that this show has to offer, we would not be surprised if this blue-collar comedy sticks around for a few more years to come.