Is 'The Good Place' Star Manny Jacinto Single?
Manny Jacinto is one of Hollywood's breakout stars from the past few years. The 32-year-old Canadian actor has been acting since 2013, but he became popular after appearing on The Good Place. Since then, Jacinto has captured the hearts of fans all around the world.
As such, it's not surprising that there are now many people wondering about his relationship status. Is Jacinto single or is he currently in a relationship? Read on below to find out.
Manny Jacinto is known for playing Jason Mendoza on 'The Good Place'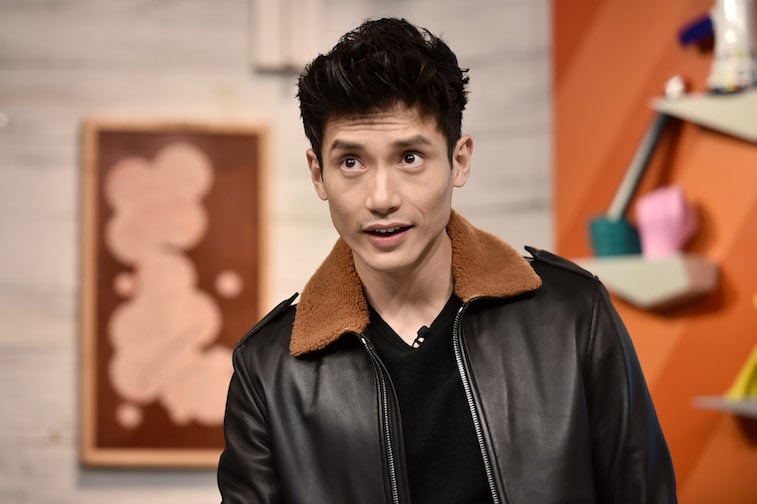 The Good Place premiered on NBC in 2016, and viewers were introduced to Jason Mendoza, one of the four main humans on the show.
Jason is characterized as a "lovable doofus" who did a series of questionable things throughout his life on earth. He was mostly known for being a DJ and a dancer from Jacksonville, Florida.
However, his career did not pick up that much, so he and his friends often partook in illegal activities to make money. Despite being technically a "bad person," Jason is actually innocent at heart and has won over many people in the afterlife with his genuine kindness.
Jacinto's role as Jason Mendoza has won him a lot of praise as well. Most notably, many fans like the fact that his character defies the stereotypes of Asian male characters in the media. Jason is Filipino ethnically (as is Jacinto himself), but he is the opposite of the "nerdy" Asian characters that are often seen on TV and movies.
Jacinto told Mochi Magazine that Jason is "not your typical hardworking nerdy Asian stereotype." It should also be noted that Jason's cultural background is hardly mentioned on The Good Place.
In fact, Jason's affiliation with Jacksonville, Florida, is talked about much more often than his Filipino heritage, which helps fight the media stereotype that Asian-Americans are perpetual "foreigners."
What else Manny Jacinto has done outside of 'The Good Place'
Before landing his role on The Good Place, Jacinto studied at the University of British Columbia in Canada. He graduated with a degree in civil engineering.
His first gig in Hollywood came in 2013 when Jacinto appeared in one episode of Once Upon a Time. After that, he continued to have small roles in popular shows like Supernatural, The 100, and iZombie.
In 2015, Jacinto got to appear for 10 episodes on the Canadian series The Romeo Section.
The Good Place has arguably been Jacinto's most important role yet, but not much is known about what projects he will take on after the show comes to an end in 2020. So far, we do know that he will be in Tom Cruise's upcoming film Top Gun: Maverick, which is set to premiere in 2020.
Is Manny Jacinto currently single?
Manny Jacinto is not single. He is in a relationship with actress Dianne Doan.
Like Jacinto, Doan is from Canada and also passionate about dancing. The couple actually appeared on the same episode of Once Upon a Time together, but it is not clear if that was how they met.
In any case, Jacinto recently proposed to Doan. He shared that he contemplated the proposal for a long time, but his character on The Good Place actually helped him muster up the courage to pop the question.
He said: "I looked at the Janet/Jason relationship, and there's a sentence that Jason says to Chidi about relationships and it hit me pretty hard. I thought it was a sign that I needed to do it, and a week later I popped the question."
The proposal was a very romantic one as well. Jacinto took Doan to places that are meaningful for them as a couple, such as where they first met, where they went on their first date, etc.
"I had these canvas things written down with a message saying why the places were important to us," Jacinto shared. "At every location I had her close her eyes, I'd hold up the canvas, and she would open her eyes."
When they got to the final location, Jacinto proposed to Doan in front of their family members, and she said yes.