Is 'The Irishman' Playing in a Theater Near You? Find Out Here.
Martin Scorsese has been making headlines lately and not for the reasons one might expect. Despite his thoughts on Marvel films, the legendary director does have a new film on the way. The Irishman assembles an epic cast led by Robert De Niro, Al Pacino, and Joe Pesci, marking De Niro's first collaboration with Scorsese since Casino.
The film focuses on hitman Frank Sheeran's (De Niro) possible involvement in labor union leader Jimmy Hoffa's (Pacino) disappearance. With its cast and director, The Irishman may prove to be a major awards contender. Let's investigate when and where fans might be able to finally see it.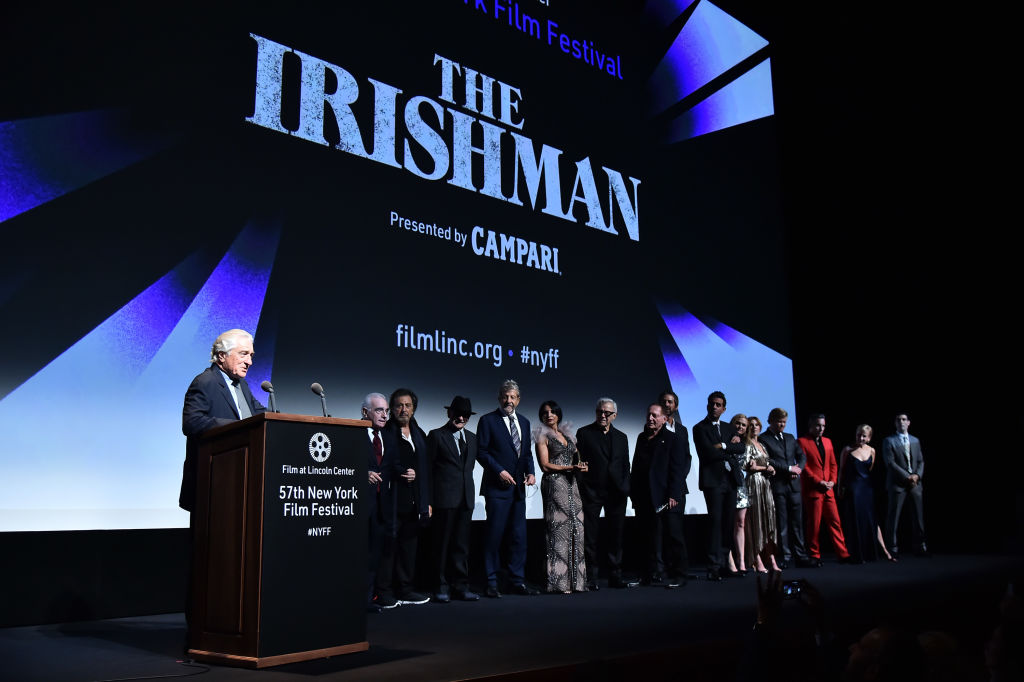 Netflix's release strategy for 'The Irishman'
The Irishman will premiere on Netflix on November 27. However, the streaming service still wants to qualify the film for Oscar consideration. So Netflix is also releasing the film in select theaters beginning on November 1.
Last year, the company employed a similar tactic to boost Roma's chances of winning Oscar gold. That film ultimately wound up walking away with 10 nominations and three wins, including Best Director. The successful campaign for Roma likely further emboldened Netflix to push The Irishman even harder this awards season.
Where audiences can see Martin Scorsese's latest
The ongoing conflict between Netflix and national theater chains contributes to The Irishman's limited release. In the past, AMC Theatres and its contemporaries requested that Netflix wait three months after a film's initial theatrical release to stream it. Netflix, however, chose not to agree to these terms.
As such, moviegoers who want to see The Irishman will have to track down a theater near them where it's playing. Thankfully, Netflix just launched a new website where you can search for upcoming screenings of the film in your area. Right now, more than 60 cities across the globe are among those listed.
However, the website is being continually updated. Even if The Irishman isn't currently scheduled to play in your town, that may soon change. Again, most of these showtimes are for independent theaters like New York's Belasco Theatre and Hollywood's Egyptian Theater. So you may have to travel a bit to find your nearest showing.
'The Irishman' is a truly epic crime drama
Moviegoers who do wind up attending a local showing of The Irishman may want to skip their regular trip to the concession stand. The film's 209-minute runtime easily makes it among the longest mainstream releases in recent memory. So anyone who buys a ticket should know what to expect from the experience.
That being said, all accounts point to The Irishman being well worth investing your time in. The reviews so far have praised Scorsese's filmmaking and its performances, even if its plot is exhaustive. With a reported $175 million budget, The Irishman apparently puts every penny into doing justice to its real-life story.
The Irishman hits select theaters on November 1.