Is the Johnson Family on 'Black-Ish' Based on a Real Family?
Any fan of ABC's Black-Ish knows fiction often imitates reality. Show creator, Kenya Barris, filed for divorce from his wife, Dr. Raina "Rainbow" Barris, of 20 years. Here's why the decision may affect the show's future.
Barris set out to tell a family story not seen often enough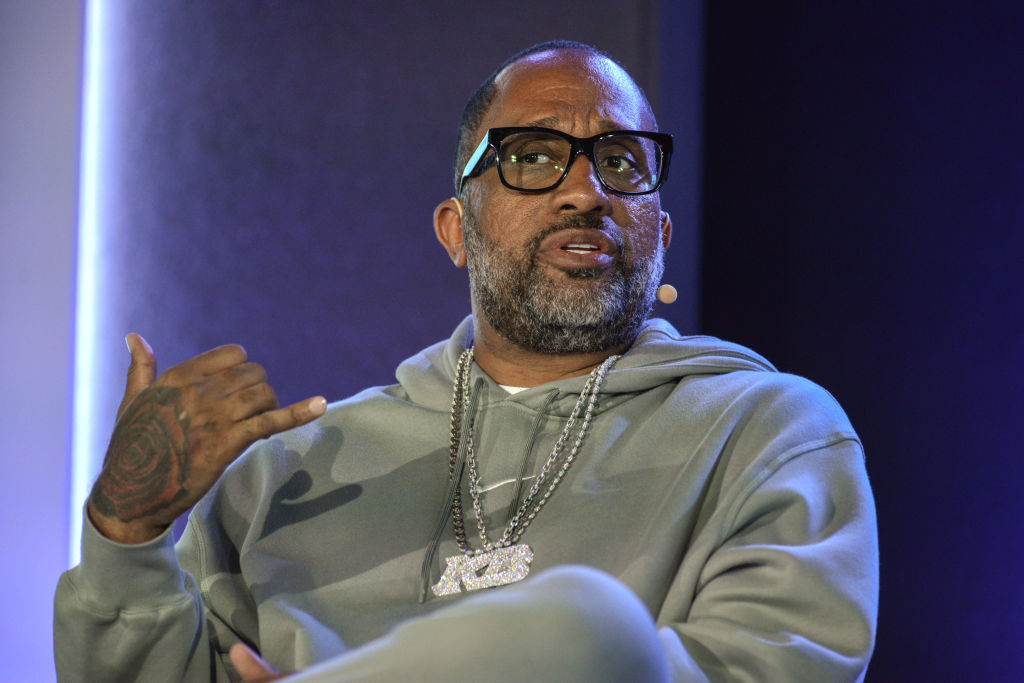 Black-Ish follows the Johnson family, comprised of Andre (Anthony Anderson), Rainbow (Tracee Ellis Ross), their four children, as well as Andre's divorced mom (Jenifer Lewis) and dad (Laurence Fishburn). If this sounds familiar, Barris's vision for the show succeeded.
There aren't too many TV shows that highlight suburban African American life. Black-Ish tackles everything from police brutality to "the talk," and more. The show is headed for season 6 and is a fan favorite for the way Barris and his team handle those topics with care.
The Johnsons are based loosely on Barris's life
Barris's life and marriage have famously inspired many of the show's plotlines. He also produced the Black-Ish spinoffs, Grown-Ish, which premiered in 2018, and Mixed-Ish, that begins Tuesday, September 24 at 9:30 p.m. EST.
According to The Associated Press, Barris filed for divorce, citing "irreconcilable differences," on his 45th birthday in August. He requested joint custody of the four younger children, aged 3 to 13. The couple also has two children 18 and up.
In May 2018, Raina spoke to Entertainment Weekly about watching her life unfold on TV. "Because so many of the stories are situations very exact to our life, Barris cannot help as a writer but make the character of Bow more prominent (and) important."
If you're thinking back to some of the tense episodes between Dre and Bow near the end of season 4, Raina said those were more of a montage of struggles the two have had in the past.
"It was a very scary time for all of us," she said. "We all go through so many of the same things, and [the episode] said, 'You're not alone.'"
The Barris's previously filed or divorce in 2014, but they reconciled and withdrew the filing in 2015.
What will become of 'Black-Ish' Season 6 without Barris?
Barris abandoned his ABC contract three years before its end, leaving Black-Ish in uncharted territory. He moved to Netflix to write and produce exclusively.
To make sure the show's integrity isn't sacrificed, Barris enlisted Jonathan Groff (who worked on Black-Ish for three seasons), and showrunner for the BET show, The Game, Kenny Smith.
When asked why Barris chose Smith, he had an honest response. "Because he's black," he said, according to the L.A. Times. "No other reason. It sounds like I'm joking… and I am. But only sort of. It was really important to me to have someone who shared the experiences of this family also be a part of telling the stories about a black family."
Barris still reviews scripts for the show, though Groff and Smith have taken creative control. Viewers may not notice a difference in the content Black-Ish delivers.
"Down here on the floor, there's no difference," Ross said of the show's changes in the same L.A. Times interview. "By Season 5, we're in our flow, and I think [Barris] did such a good job of setting up what the tone of the show was."
Black-Ish premieres Tuesday, September 24 at 9 p.m. EST on ABC.