Is The Kardashian Clan's BFF Larsa Pippen's Divorce From NBA Champion Scottie Pippen Final?
After over 20 years of marriage, NBA champion Scottie Pippen and his Kardashian associated wife, Larsa Pippen, are close to finalizing their divorce. A request for divorce was filed on two separate occasions – once in 2016 by Scottie and another in 2018 by Larsa. They've appeared to reach an agreement on the terms of their split.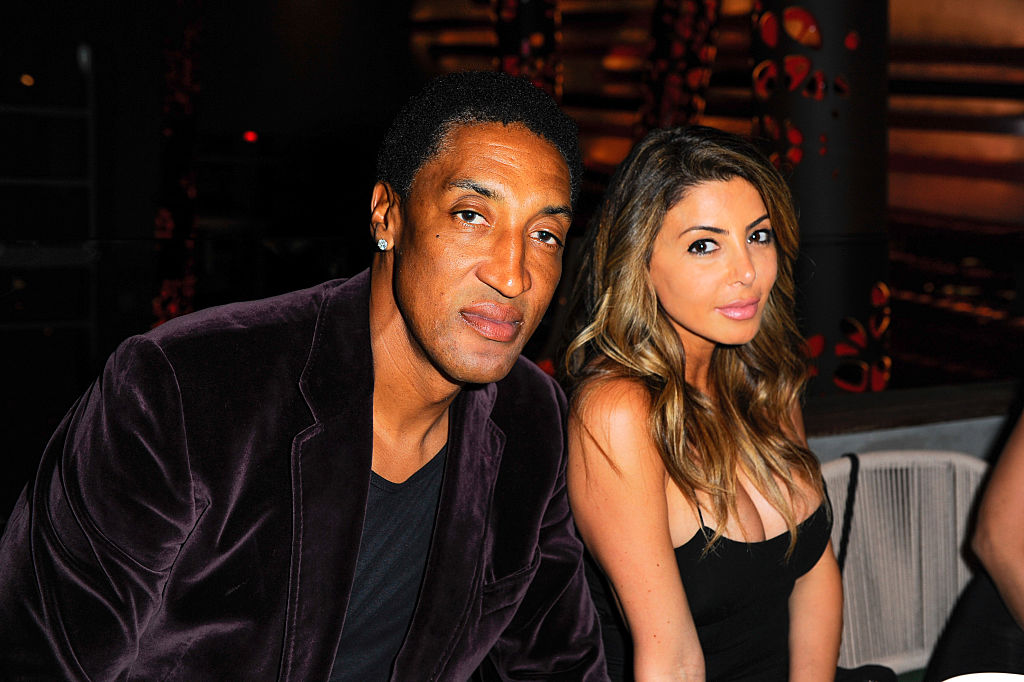 Scottie Pippen and Larsa Pippen's marriage
Scottie and Larsa married in 1997. They had four children: a daughter Sophia, and sons Scotty Jr., Justin and Preston.
For two years, Larsa appeared on the Bravo reality series, Real Housewives of Miami. She also has appeared on Keeping Up With The Kardashians for several seasons. The Pippens vied for their own reality series surrounding their family that never came to fruition. 
The couple's marital problems began to make headlines in 2016. Police were called twice in one week in early October of that year to the couple's home for a domestic dispute. 
PEOPLE Magazine reported that TMZ published voice recordings of Larsa's calls. In the first call made, Larsa tearfully asks the operator, "Can you send someone over here? My husband's being really aggressive with me."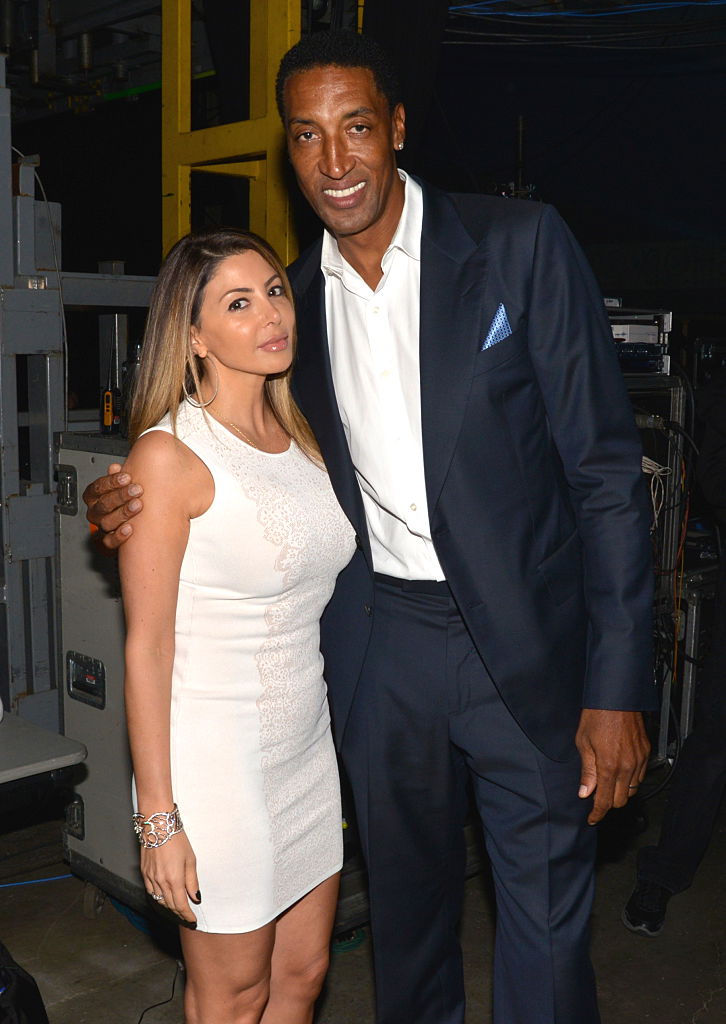 In the second, made just three days later Larsa made a second call to police and told the responder, "My husband's gotten crazy again with me."
Scottie filed for divorce just weeks later. 
Is the divorce between Larsa Pippen and Scottie Pippen finalized? 
The divorce request was dismissed in 2017 as they appeared to reconcile. They couldn't keep it together and Larsa filed for documents to end their marriage in November 2018. According to court documents obtained by The Blast, Larsa sought joint legal and physical custody of the couple's four children, as well as spousal support.
Larsa told The Blast at the time:
"It is with deep sadness that Scottie and I announce that we are legally separating. We have both tried very hard for a long time to make our marriage work and have ultimately come to the conclusion that it is best that we live separate lives. We have so many amazing memories together, remain best of friends and love each other very much. Our four children have always been our priority and for their sake we ask for as much privacy as possible for our family during this sensitive time."

The Blast
Scottie has been missing in action since the divorce filing while Larsa has been enjoying the single life and flaunting on Instagram. She's officially one step closer to being a free woman. The former couple filed legal documents that hint to their divorce being near settled.
The Blast reported that Scottie filed his declaration of disclosure. The documents reveal that he turned over all of his financial information to Larsa. 
Their initial date of separation held up the divorce.  Scottie claimed he did not know the date of their seperation in the paperwork, while Larsa has her date listed as Oct. 28. They did, however, agree on sharing custody. 
The big argument came could have been over a financial settlement. At the time, Scottie appeared to challenge the amount of money he was to split with Larsa. but it seems all has been worked out. Larsa spoke to Hollywood Unlocked in July and spoke about being on good terms with Scottie.