Is 'The Kitchen' Based on True Events?
Upon hearing about the movie, The Kitchen, audiences may think it is based on a true story. Three mob wives, played by a star-studded cast including Melissa McCarthy, Elisabeth Moss, and Tiffany Haddish, take over their husband's work. The movie follows the women as they navigate Hell's Kitchen in the 1970s. So is The Kitchen based on true events?
'The Kitchen' isn't based on a real story
The movie is actually an adaptation of a comic book miniseries from DC Vertigo, which is a DC Comics imprint. Both the comic and movie are focused around three women in Hell's Kitchen. The DC Comics description of the comic reads, "Once they get a taste of the fast life and easy money, it won't be easy to stop." It also reads, "The Irish gangs of Hell's Kitchen rule the neighborhood, bringing terror to the streets and doing the dirty work for the Italian Mafia."
Elisabeth Moss' character surprised her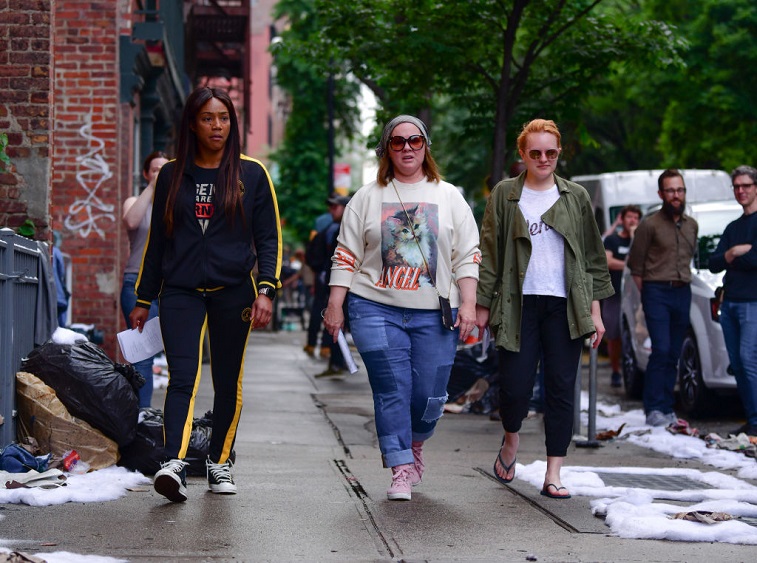 Moss told Entertainment Weekly how surprising her character's actions were to her. She enjoyed the realistic aspect of the movie. It's a complicated story full of many layers done in a very realistic and interesting way.
"For me, honestly, everything about the character was surprising in her trajectory from beginning to end," explained Moss. "Again — spoilers galore — there is a really cool turn of events in the role that she ends up taking on in this venture with the ladies. I do think it's a nice little surprise. For me, the surprises in the character and the surprises in the relationship among the three women, was what made the script interesting and smart and complicated. It wasn't just like, three women get together and they run the neighborhood and everything's fantastic and they're best friends forever because that wouldn't be realistic in that world. In Hell's Kitchen in the '70s running the mob, you wouldn't necessarily all get along so I thought that it was much more realistic and interesting."
Tiffany Haddish says the movie made her cry
Haddish says she loved the movie and it made her cry. She wanted to share the movie's message with everyone around her after playing her character. "What I loved about the movie is that I cried a little bit and then I wanted to tell everyone about it," explained Haddish. "I would like them to takeaway that women — or just humans in general — no matter what situation they're put in, will figure out how to survive. And I want them to tell everyone about it."
Melissa McCarthy understands the lengths her character had to go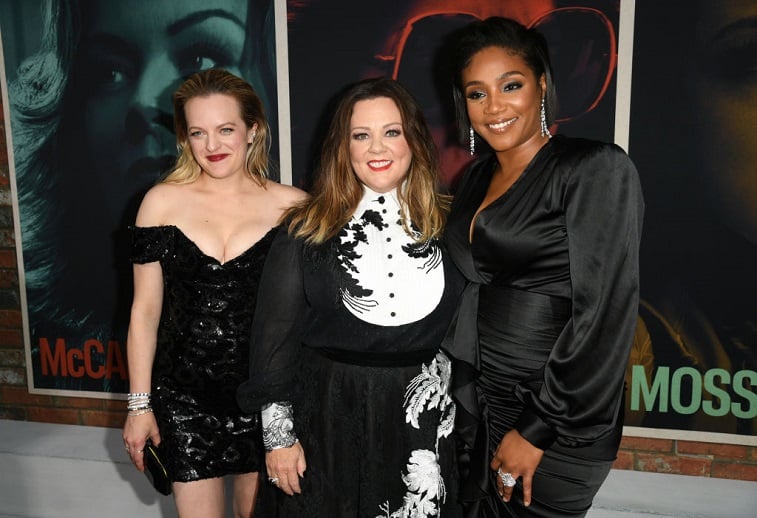 Melissa McCarthy told The A.V. Club about her role in The Kitchen and the lengths her character had to go when she was backed into a corner. "That's really one of the most appealing things about it," explained McCarthy. "I loved to have a character that you shouldn't root for, and yet you find yourself rooting for. And also, I think it's really easy for people to say like, 'well, I wouldn't do that.' It's easier said then done to say you would never, how low would you go? I mean you hope you never would, I found that really an interesting thing to kind of dig into." The Kitchen is out in theaters nationwide.