Is the New Hulu Comedy 'Shrill' with Aidy Bryant Based on a True Story?
In the new Hulu comedy Shrill, which premiered March 15, Aidy Bryant plays "a fat young woman who wants to change her life — but not her body." SNL castmember Bryant is being praised for her performance as aspiring journalist Annie in the six-episode series. It's a character based on a real person – series co-writer Lindy West.
Shrill is based on West's memoir
Shrill is loosely based on West's best-selling memoir of the same name, which was published in 2016. The book is a collection of essays with titles like "How to Stop Being Shy in Eighteen Easy Steps" and "You're So Brave for Wearing Clothes and Not Hating Yourself." In her writing, she discusses topics like abortion, body size, and the internet troll who harassed her by impersonating her dead father.
West, who started out as a film critic for Seattle's alt-weekly The Stranger, has also written for Jezebel, the Guardian, and the New York Times.
It's not just based on her life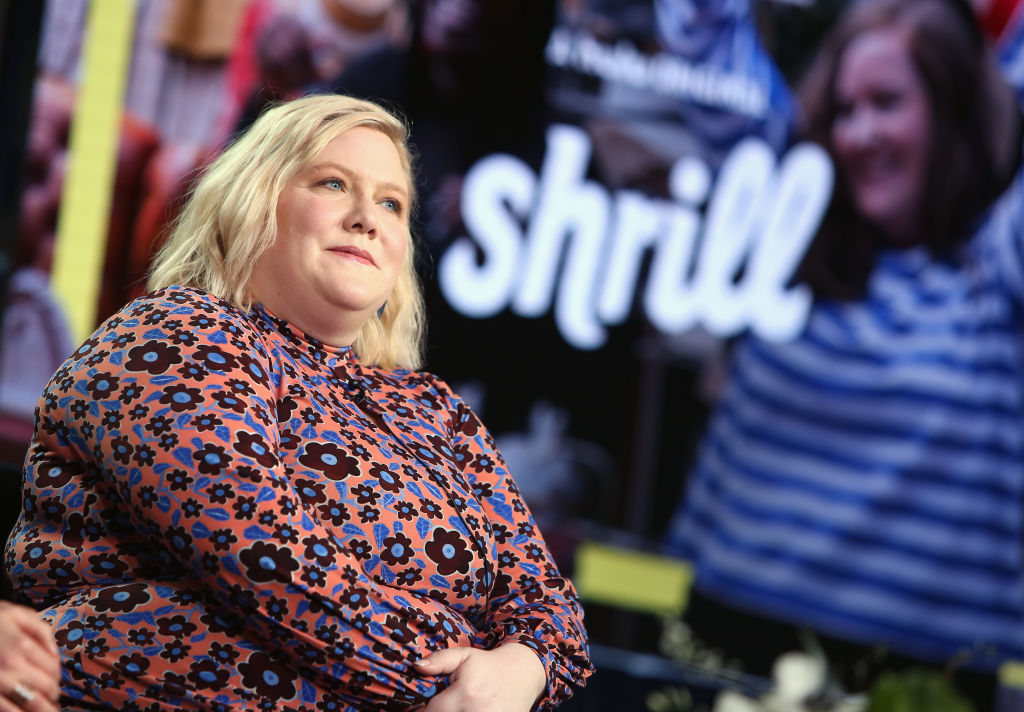 While West's memoir is the primary inspiration for the Hulu show, it's not just based on her life. In an interview with Vanity Fair, West said that Aidy Bryant (who is also a writer on the show) and Samantha Irby also contributed their own experiences. The process of mining their own lives for comedy wasn't always easy.
"Aidy and I, particularly, had to go into these pitches and talk about really personal and really painful things in our lives," she said. Other people involved in the production, particularly men, sometimes thought some of the real-life stories they shared were too terrible to be believed.
"The depth of the cruelty that was so normal to me, Sam, and Aidy was shocking to them," West said. "It was kind of sweet. It was like, aw, do you think that everyone's nice?"
Other characters are also inspired by real people
In addition to Annie, several other characters are inspired by real people. That includes Annie's boss, played by John Cameron Mitchell, who shares certain similarities with West's boss at The Stranger, Dan Savage. But she's emphatic that while the character has some things in common with Savage, they're not the same person.
"It's really not Dan. I'm not into revenge art," West explained to Vanity Fair. But she said she did draw on some of Savage's ideas when creating the character. "He has these notions about fat people that he thinks are kind of progressive in this weird way, and she is correcting him. That is true to my relationship with Dan."
Annie's relationship with sick father, who is played by Daniel Stern, is also inspired by West's relationship with her own dad. But West said she had to change certain details because drawing too much from her own life with her father was too intense.
"I cannot watch these people act out my real, lived relationship with my perfect dad," West said she realized.
Separating herself from the character that appears onscreen was a "relief," West told Fast Company. "[I]t is really stressful and fraught to have those conversations. If you tell a particularly good story in the writers room, then you have to deal with, Wait, do I actually want this in the show? … [N]ow I have to wonder, Oh, god. Is that rancid dude I dated 18 years ago gonna think I'm still thinking about him because clearly a thing he said made it on the show? It's a minefield."
Check out The Cheat Sheet on Facebook!