Is the New Show 'I Am the Night' Based on a True Story?
What if you went looking for your birth parents, and one of your relatives turned out to be a suspect in one of the most famous unsolved murders in American history? That's what happened to Fauna Hodel, whose real-life story is dramatized in the new TNT limited series I Am the Night.
"When I sat down across from Fauna Hodel, nothing prepared me for the story I was about the hear," says Wonder Woman's Patty Jenkins, who directed the six-episode series.
Who was Fauna Hodel?
Inspired by Hollywood's most infamous murder, #ChrisPine and @PattyJenks reunite for #IAmTheNight. Premiering January 28 on @TNTDrama. pic.twitter.com/GEPbOYR7OI

— I Am The Night (@IAmTheNightTNT) November 26, 2018
Hodel, who died in 2017, was the daughter of a teenage mother named Tamar, the daughter of a well-known Hollywood doctor. After her baby was born, Tamar claimed that the father was black. Her scandalized parents arranged for the child to be adopted by an African-American family in Las Vegas.
Hodel knew nothing of her birth parents growing up, but as a young woman, she decided to seek out her mother, as she related in her 2008 memoir, One Day She'll Darken. She reconnected with Tamar, and in the process learned some disturbing truths about her biological relatives. For one, Tamar had accused her father, George Hodel, of sexually abusing her as a teen. The accusations were followed by a highly publicized trial.
While Hodel was ultimately acquitted, the case led the Los Angeles police to consider him as a suspect in another crime: the Black Dahlia murder. The brutal killing of aspiring actress Elizabeth Short in 1947 had captivated people, but the crime was still unsolved. Police never charged Hodel with Short's murder, but his own son, retired LAPD detective Steve Hodel, believes his father did it.
Turning Hodel's story into a TV show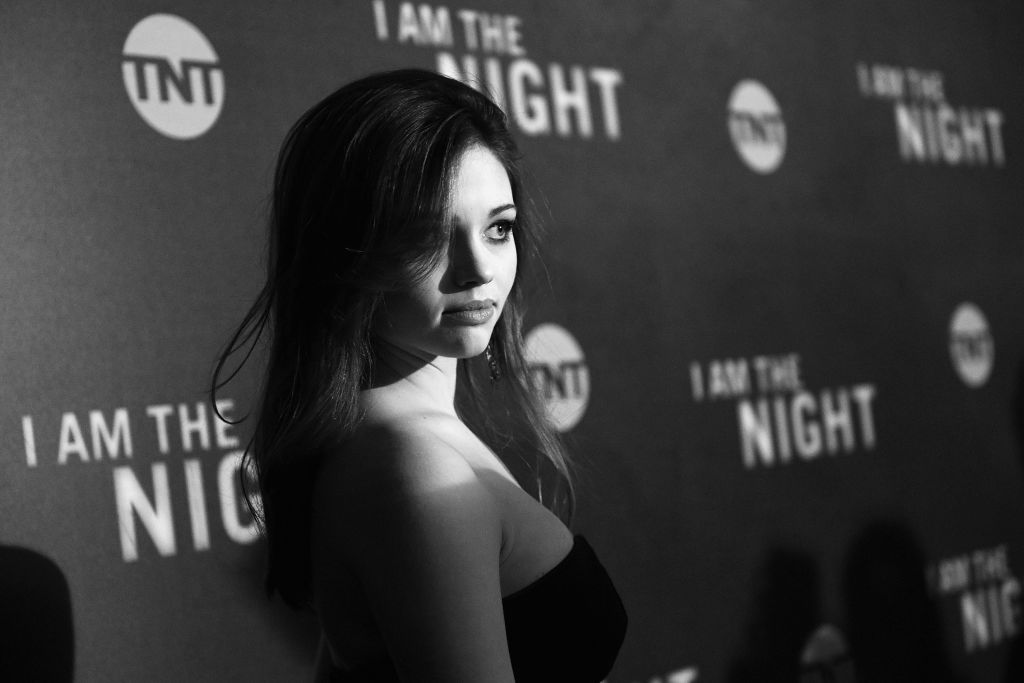 The Black Dahlia case has long fascinated people, especially in Hollywood. It inspired James Ellroy's 1987 novel The Black Dahlia, which was turned in a film of the same name in 2008 by Brian De Palma. It was also the basis for an episode of American Horror Story.
When Jenkins met Hodel and heard her story, she knew she wanted to bring it to the screen, Jenkins told Forbes.
"She stumbled into the absolute heart of one of the most famous true crime stories in history," Jenkins has said of Hodel. But it took a decade to get the project off the ground. Eventually, Jenkins and her husband and screenwriter Sam Sheridan managed to bring the story to TNT.
The show, which stars India Eisley as Hodel and Chris Pine as Jay Singletary, the journalist obsessed with Hodel, explores Fauna's efforts to find out more about her past. Once Hodel meets Singletary, the pair teams up to "follow a sinister trail" that leads straight to "some of Hollywood's darkest debauchery" and "its most infamous unsolved crime."
While the Black Dahlia case figures prominently into the show, it's very much Hodel's story. Eisley told Forbes she feels a "responsibility" to tell it accurately. (The fact that Hodel's daughters were involved in the production helped.) "I never wanted her to feel like a victim … She was very much a survivor."
I Am the Night premieres January 28 at 9/8c on TNT.