Is the Queen Angry About the Cost of Meghan Markle's Baby Shower?
Was Meghan Markle's recent baby shower in New York City frowned upon by the Queen? According to new reports, not only was Prince William "angered" about the lavish gathering, but the Queen also likely found it to be in poor taste.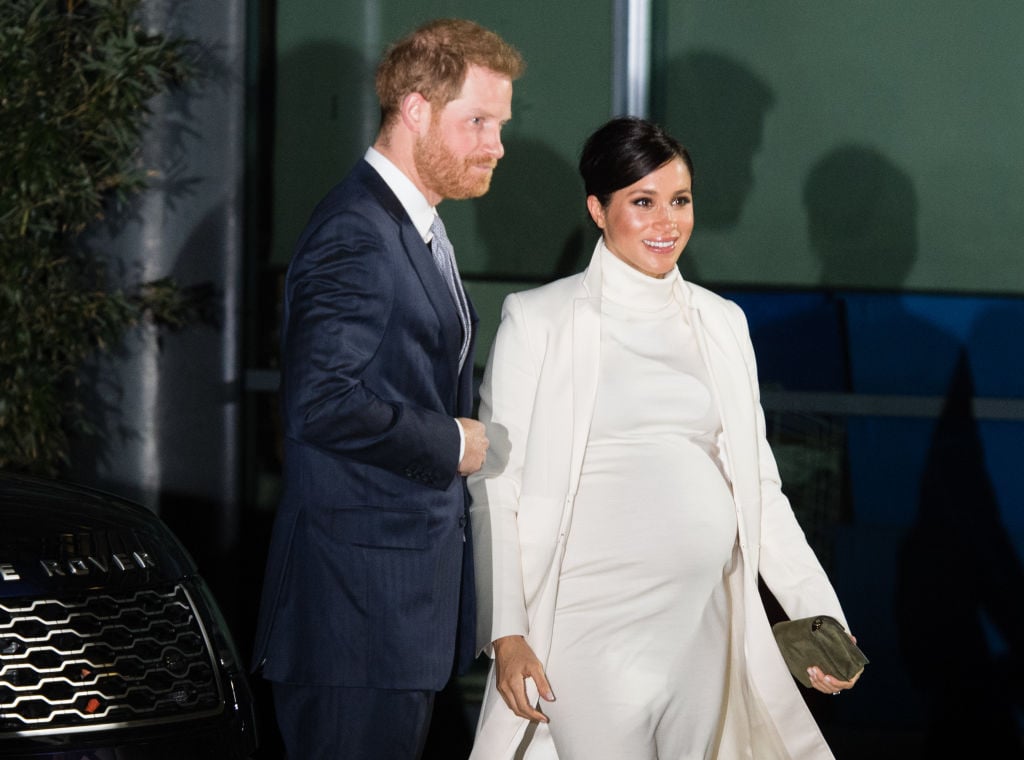 All the details from Meghan Markle's baby shower
The Duchess of Sussex made the trip to New York City for a special gathering of close friends, with reports noting that her baby shower was held at the opulent Mark Hotel on the Upper East Side.
Guests were given adorable baby-themed cookies and provided a culinary feast by French chef Jean-Georges Vongerichten. An assortment of flowers were delivered to the hotel, which later provided a unique activity for Markle's guests: a lesson in flower arranging.
Gayle King, who was in attendance, explained how this activity had a very special outcome, as the flowers were then given to local charities. King explained on CBS This Morning: "She's a very private person. I think she should decide what she wants to say about this," adding, "I hope she won't mind me sharing this because I've never seen anything like this at a baby shower. They had flower arranging. They brought in somebody to explain how to arrange flowers. We all each made an individual vase."
Their beautiful floral arrangements were donated
While the baby shower was a lovely gathering, Markle added a generous element to the festivities as well, as the guests' floral arrangement were donated to the organization Repeat Roses and given to various organizations.
King noted: "I thought that was a very sweet thing. I mean, it just speaks to who [Meghan] is. She's very kind. She's very generous, and a really, really sweet person."
Baby showers aren't typical in Britain
In contrast to Markle's spendy affair, baby showers in Britain aren't often celebrated, especially not among royals. Kate, the Duchess of Cambridge, was said to have had a very private shower, which was a lot different from Markle's party.
British royal expert Victoria Arbiter shared the royals' views on baby showers, explaining: "A lavish baby shower would be seen as highly inappropriate. There's nothing they can't go out and buy themselves."
While that might be true, King shared the purpose of Markle's U.S. shower: "It was a very, very small, private affair, and just a very special time for her. Because having a baby is a great thing. Let's not lose sight of that."
Why the Queen might be concerned about Meghan Markle's baby shower
Good Morning Britain star Piers Morgan weighed in with what he believes the Queen's reaction might be to the costly baby shower.
Morgan shared on Daily Mail TV: "I think she's [The Queen] going to be a little bit concerned about this and I'll say why. We don't really have baby showers really in Britain. The concept of a very extravagant party with a load of famous people turning up to celebrate the arrival of a baby in a couple of months is not something we would do so the Queen would be like, 'What is this?' to start with."
Morgan continued: "Secondly, I think, the sheer scale of the opulence of all this. The key thing about the royals is to be understated. We all know that they're royal, we all know that they're very wealthy. But the absolutely number one rule is don't rub the British people's noses in your wealth."
Piers Morgan doesn't think Markle 'can have your cake and eat it'
Piers Morgan was quick to bring up George Clooney's recent appeal asking the media to leave Markle alone, pointing out: "She gets on a private plane to the middle of New York and throws a very lavish, flash, celebrity- fuelled baby shower party and almost invites the world's media to come and pay attention to her."
He added: "I don't think you can have your cake and eat it or you sound a little like Marie Antoinette."
The fact that the shower was paid for by Markle's friends "doesn't matter," according to Morgan, as it's "all about perception" when it comes to the royals.