Is There Any Hope for a 'Terminator: Dark Fate' Sequel?
Not many film series have gotten the number of chances as Terminator. But then again, most franchises haven't given us an installment as impactful as Terminator 2: Judgment Day. Of course, the success of that 1991 James Cameron has been both a gift and a curse for the Terminator movies.
Every film since has attempted to follow T2 with increasingly weak results. In fact, Terminator: Dark Fate is the third attempt in a decade to kickstart a new trilogy. But despite the presence of Cameron and original stars Arnold Schwarzenegger and Linda Hamilton, the film is among 2019's biggest flops.
So is this really the end of the Terminator franchise?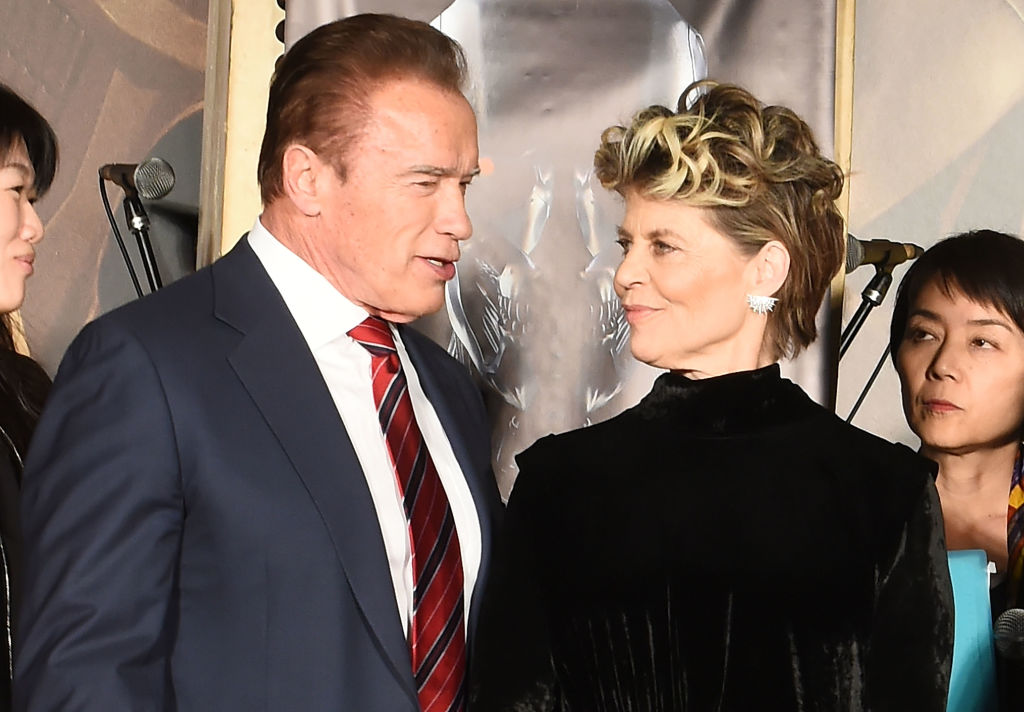 'Terminator: Dark Fate' will lose $120 million
Judging by the box office, any remaining audience goodwill for the series has been, well, terminated. According to The Hollywood Reporter, Terminator: Dark Fate will cost production partners Skydance Media, Paramount Pictures, and 20th Century Fox around $120 million. The film carries a $185 million production budget and brought in just $123 in its global debut.
Factoring in marketing and other costs, Dark Fate will be a mighty blow to a franchise that needed a win right now. Cameron's return to the series was expected to lend a boost to audience interest and, therefore, box office receipts. After all, Cameron's first two films are seminal movies for a generation of moviegoers, as they cemented Schwarzeneggers's icon status.
The series has suffered before, but this is different
"We don't win this one, it's all over," Sarah Connor (Hamilton) says in promos for Terminator: Dark Fate. In essence, that statement feels like a commentary on the film itself. After all, devoted Terminator fans have been through a lot over the years.
Following T2, Terminator 3: Rise of the Machines served as a sufficient, if underwhelming, end to the series. Then Terminator Salvation attempted to turn the focus over to the future war for humanity's survival. And, most recently, Terminator Genisys created an alternate timeline that riffed on Cameron's original work.
All three films underperformed, leaving Dark Fate as the last-ditch effort to prove the series wasn't beyond saving. Bringing Cameron and Hamilton back was undoubtedly part of that, but Dark Fate is also the first R-rated entry since 2003. The film sets up an intriguing — and different enough — angle for future films to explore, though that might never happen now.
Should 'Terminator' take an extended hiatus?
Ever loyal to his signature franchise, Schwarzenegger is game to return for a Dark Fate sequel if its happens. But the powers that be are unlikely to roll the dice yet again on another feature film for a while. So what options does the Terminator franchise have?
Well, after Rise of the Machines' so-so box office, Terminator tried out television. Terminator: The Sarah Connor Chronicles — like so much of the franchise — adhered to the first two films but otherwise followed its own path. After only two seasons, the show was unceremoniously canceled by Fox, despite developing a cult following.
Rebooting Terminator entirely with a new television show might be a smart way to go, especially in the current age of streaming. But before that happens, the series needs to take a few years off. After all, even Star Wars is entering a hiatus. It's time for Terminator to follow suit, take a step back, and reintroduce itself properly next time. Rest assured, he'll be back.