Is There Anything Emma Roberts Isn't Afraid Of?
Emma Roberts is currently a veteran cast member on American Horror Story. She has played a variety of characters on the show, thought her most popular role is Madison Montgomery, a fearless mean girl who will do anything to get what she wants.
However, fans might be surprised to learn that the real Emma Roberts is not as brave as her character Madison. In fact, Roberts has shared that it doesn't really take much to scare her.
Emma Roberts is well-known for her horror works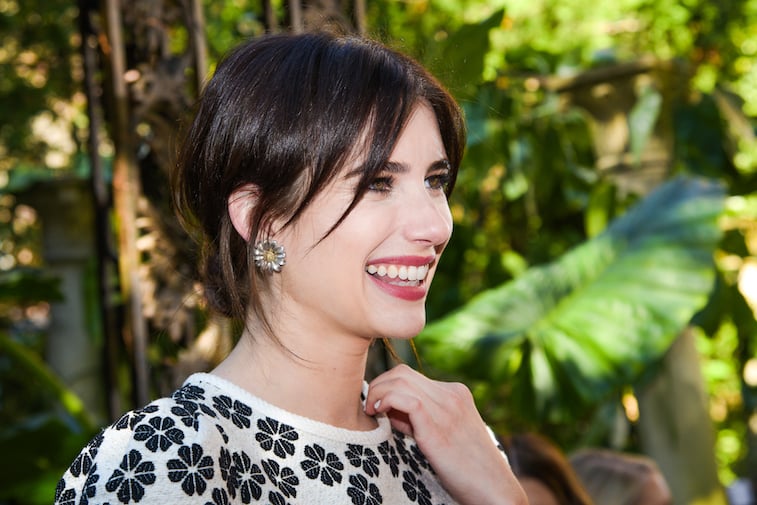 Roberts rose to fame as a child actor who appeared in many shows and movies for kids and teens. She played the main character on the Nickelodeon series Unfabulous from 2004 to 2007. Additionally, she was also seen in Aquamarine (2006), Nancy Drew (2007), and Hotel for Dogs (2009).
Her first venture into the horror genre was with Scream 4, in which she played a murderous villain.
In 2013, she appeared on American Horror Story for the first time as Madison Montgomery in Coven. She reprised the role in 2018 for Apocalypse.
However, from 2015 to 2016, Roberts took a break from American Horror Story to play the lead character in Scream Queens, a comedy-horror show about a sorority plagued with murder mysteries. Here, her character is the snooty, rich sorority president who wants to be feared by everyone.
Emma Roberts is actually afraid of 'everything'
Roberts has become quite good at playing evil characters that it seems as if her real life self might be just as ruthless and fearless. However, it is the total opposite. Roberts admits that "everything" scares her.
"I've always been the person screaming," she told Los Angeles Magazine. "I'm always freaked out: 'Someone's under the bed!' 'What is that noise outside?' I've always had anxiety. Always."
Roberts gets spooked easily, and that is not easy when one is a young actor who works irregular hours. She shared:
"Driving at night in the canyons is so eerie—Laurel Canyon and Nichols Canyon. Driving home at night up there when it's totally quiet, no traffic, fog rolling in? Totally creepy. Especially for a young girl living alone. I've found myself on the way home calling my mom or my girlfriends, going, 'We need a sleepover tonight!'"
Roberts does not know why she is scared of so many things, but she jokes that it might have had something to do with her background as a child actor. "I spent a lot of time lonely—on sets, traveling," she said. "Maybe that accounts for the fear. So now I'm adult, and all my worst fears basically play out at work every day."
Emma Roberts has trouble watching 'American Horror Story'
Since Roberts is easily scared, it goes without saying that she sometimes has a hard time watching horror movies. She told Los Angeles Magazine that she watches them in order to prepare for her roles, but they definitely spook her out.
"I just rewatched Nicole Kidman in The Others, seeking inspiration for how to look terrified and cry in every scene," Roberts revealed. "I watched [Netflix's] The Haunting of Hill House, too, but then thought I saw the Bent-Neck Lady all over my house—I couldn't sleep for a week."
And it isn't just scary movies. Even American Horror Story can be too much for Roberts. Despite being a huge part of the show, Roberts herself is sometimes too scared to watch her own work. She told ET that she does not have problems filming terrifying scenes, but they become much more scary after having been edited.
Even her famous aunt, Julia Roberts, cannot bear to watch the series. "I sometimes watch it with my eyes closed," Emma Roberts said. "I don't blame her."