Is There Anything Money Can't Buy? This is How Drake Really Spends His Millions
Drake is an incredibly successful hip hop artist, and he likes to rap about his wealth and lavish lifestyle. In his case, it's not just talk. The artist generates a ton of money through his multiple artistic endeavors.
While lessons from other artists who've gone broke might serve as warning signs, Drake seems determined to live his life to the fullest … no matter the price tag.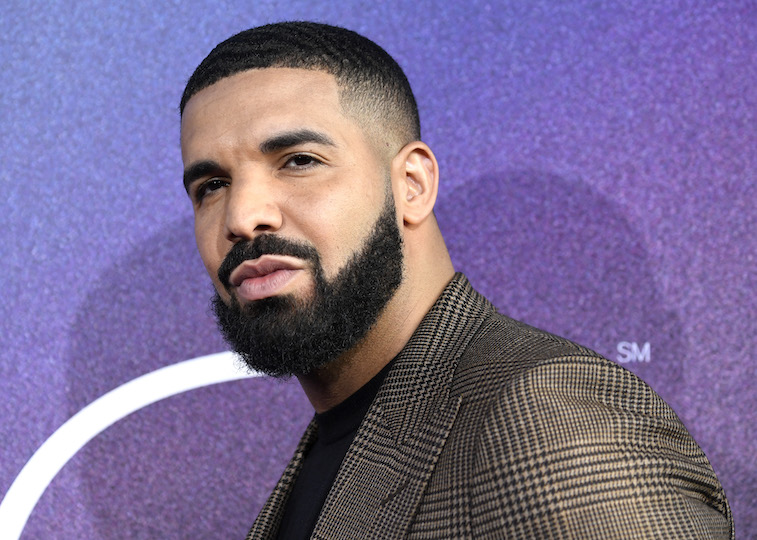 Success started early for Drake
Perhaps one of the reasons that Drake is so determined to live lavishly is because it became a part of his life experience at a very young age. Born as Aubrey Drake Graham in Canada, music was in his blood. His father was a successful drummer with Jerry Lee Lewis. His parents divorced when he was very young, and he was mostly raised by his mother in an affluent Jewish neighborhood in Toronto called Forest Hill.
In other words, Drake was used to a certain degree of luxury his entire life. He may have claimed to have "started from the bottom," but he had a lot going for him from a very young age. He leveraged those affluent connections into stardom. In high school, a classmate had connections in the entertainment business, and Drake worked to get a prominent role in the Canadian teen television drama Degrassi: The Next Generation.
A few years after his television success, Drake started his music career. It took off in a major way, and soon the artist was topping American charts and raking in the money.
Drake's stardom exploded
While some have debated whether Drake is more famous than The Beatles, there's no debating that the artist found incredible success. He has the number two spot for most overall Top 10 Billboard hits (trailing only Madonna).
He also has packed tours and plenty of endorsement deals to give him a diverse portfolio of profitable streams of income. With investments in the Toronto NBA team and endorsement deals with brands like Nike and Sprite, the rapper has managed to amass a net worth of more than $100 million.
Drake works hard to play hard
Drake may have worked hard to amass a fortune, but his spending habits show that he has a taste for the pleasurable things in life. A lot of his money is spent on real estate, and those locations are decked out with playful features that make them uniquely his own.
He bought a $7.7 million mansion in Hidden Hills, California. It was originally worth $27 million, but the previous owner needed cash fast, so Drake got a great deal. It's nicknamed the "Yellow Estate" and has a massive swimming pool with water slides and caves, a 25-seat movie theater, and six-horse stables (even though there are no horses in them).
Drake clearly lives it up in this house — so much so that the neighbors started to complain. Drake had a solution ready: he bought their house from them. It was later reported that Drake bought another house bordering his expanding property. This has left him with a sprawling compound in one of the most expensive neighborhoods in the country.
As if that's not enough, Drake bought a piece of land in Toronto and partnered with an architect to build an incredible mega mansion. The final price is unknown, but the property is said to include a full indoor basketball court and plenty of other extravagant extras.
Cars, jewelry, and a jet plane round out his luxury lifestyle
A person can only drive one car at a time, but that hasn't stopped Drake from collecting a bunch of them. He purchases extremely rare (and expensive) cars. He gets all of his cars imported and customized, giving him one-of-a-kind versions of some of the most exclusive cars in the world.
That's not the only extravagant transportation for the artist. He has a Boeing 767 jet plane. The plane has been customized with his logo and the phrase "Air Drake" and is valued at a staggering $185 million. The gold-plated interior is packed with comfortable seating. Apparently, Drake didn't even purchase this plane. It was gifted by an airline company hoping for some positive press.
Jewelry is another luxury expense for Drake. His fashion brand's logo is an owl, and he has a necklace featuring the owl encrusted in jewels. He has multiple custom-made necklaces that are each worth upwards of $100,000. He's also known to have an impressive Rolex collection.
Drake is one of the most successful rappers in the world, and he clearly lives his life with that fact on prominent display. He's now grabbing headlines for getting flirty with Kylie Jenner, so it's possible he is following Kanye West's roadmap for creating an unstoppable dynasty of pop culture success.