Is This a Sign That 'Keeping Up With The Kardashians' Could End Soon?
Keeping Up with the Kardashians in one of the longest-running TV shows on air today. No one could have guessed 16 years ago that the reality TV show would still be filming today.
The show quickly became a cultural phenomenon. It sparked other, similar shows following the lives of rich families. A few spin-offs have been born of Keeping Up With The Kardashians as well, including one following the life Scott Disick, Kourtney Kardashian's ex.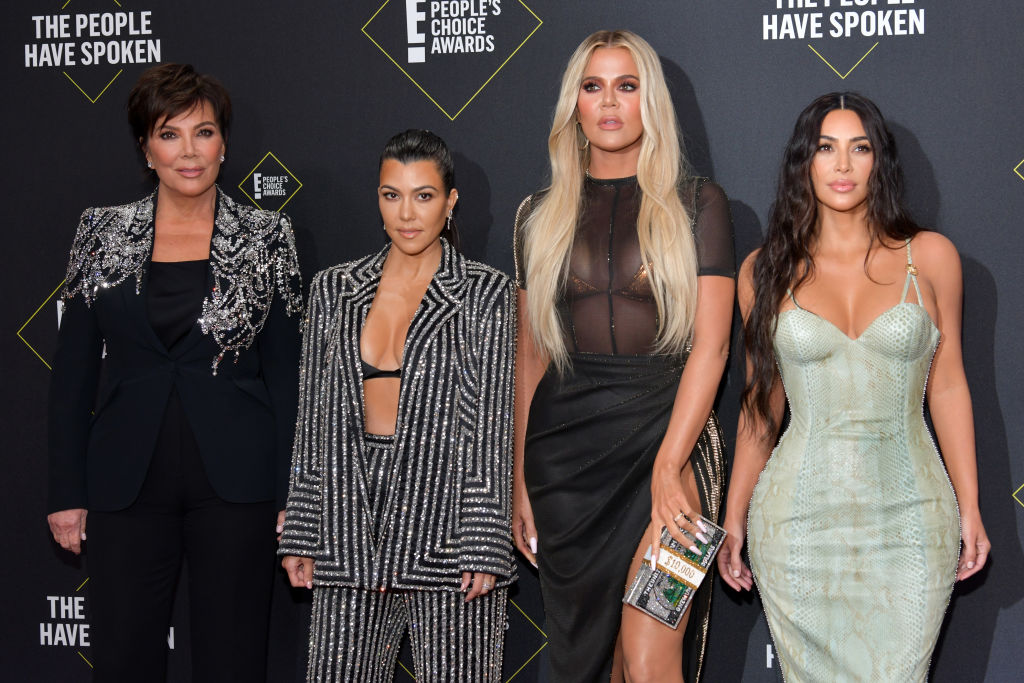 Cast members, or in this case family members, have come and gone throughout the show's 16 seasons. However, a recent change-up has fans wondering if the show might be winding down for good.  
Kourtney Kardashian is leaving
The oldest of the Kardashian-Jenner clan, Kourtney Kardashian, recently announced she is leaving the show. Although she described it as more of a hiatus, we can't be sure she'll come back. She says she's leaving to spend more time focused on her children.
Kourtney has three kids: Mason, Penelope, and Reign. Her oldest, Mason, is 10. Her pregnancy was filmed for season four of Keeping Up With The Kardashians. 
It's strange that Kourtney would need to take time off to parent now. Her kids aren't babies anymore and have lived their whole lives on the show. It could be that she doesn't want them to grow up completely on camera.
Fans also speculate that Kourtney Kardashian and Kim Kardashian's troubled relationship has something to do with Kourtney's split from the show. Kim has insulted Kourtney before and called her the "most boring" member of the family.
Recently, Kim was filmed secretly trashing Kourtney on the phone while Kourtney was in the same room. There have been a few other awkward moments between the sisters. Kim and Kourtney both say there's no bad blood, but fans see something different on screen.
Almost all the Kardashian-Jenner sisters have kids
Kendall Jenner is the only sister who hasn't given Kris Jenner a grandbaby. Kourtney has her three children. Kim has four kids with her husband, Kanye West: North, Saint, Chicago, and Psalm. Khloe Kardashian has a 1-year-old, True. Rob Kardashian, Kris Jenner's only son, has a daughter with Blac Chyna. Kylie Jenner has a little girl too, Stormi. 
Eventually, all of these little ones will start to grow up, and being constantly on camera might not be exactly healthy for preteen children. It could be that Kourtney doesn't want her kids to be overexposed. 
Considering the Kardashian Jenner kids' photos get tens of thousands of likes on Instagram, it's safe to say they're already much more exposed than the average child. Kim's daughter North was showing signs of too much celebrity, too soon. At 6, she was wearing makeup and coordinating her outfits for social media pics. Kim and West decided to take away the makeup, in an attempt to let her enjoy childhood a little more. 
Kim Kardashian and Kanye West are going through a transformation
There are a lot of changes on the horizon for the Kardashian West family. Kim is a staple of the show, so if she decides to cut out it's likely that the program is over. West has started exploring religion and even holds his own gospel-style services for celebrities, called Sunday Service. 
West has been urging Kim to change her style to be less sexy. Although it's been a point of contention in their relationship, Kim agrees that she will need to change her ways now that she's an almost 40-year-old mother of four. Part of that change may mean quitting reality TV. 
With all these transformations going on in Kim's life, it's possible she won't want to do the show for much longer.