Is 'This Is Us' Heartthrob Milo Ventimiglia Dating 'OITNB' Star Diane Guerrero?
If there's one thing you wouldn't expect from TV's favorite dad, Jack Pearson (Milo Ventimiglia), it's dating anyone other than Rebecca (Mandy Moore) on the hit NBC drama, This Is Us. The man behind the character was recently spotted out with another TV favorite, Orange Is the New Black star, Diane Guerrero. So, what's going on?
Milo Ventimiglia's last public relationship was with Kelly Egarian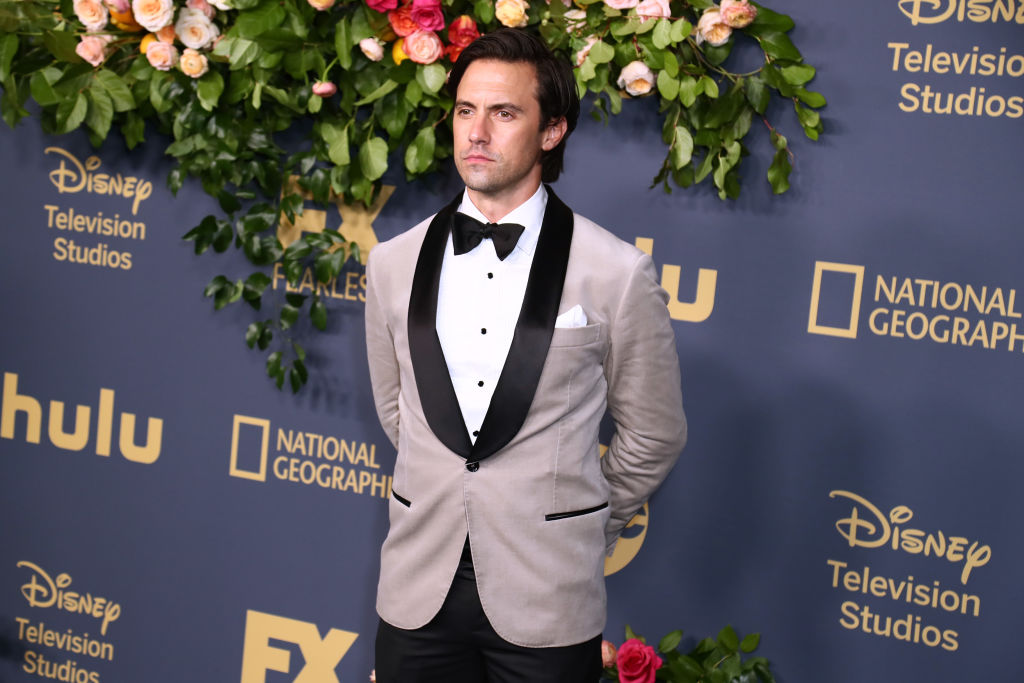 For the most part, Ventimiglia keeps his private life under wraps. His last known relationship, with Stella McCarthy marketing coordinator Kelly Egarian, lasted awhile.
However, when asked by The New York Post in 2017 about his love life, he said he "won't talk about that." We respect that.
Neither Ventimiglia or Egarian have spoken of the relationship or photographed together since 2017). They may have broken up before Ventimiglia visited Disneyland in March with someone other than Egarian.
Despite rumors, Ventimiglia appears to be in the "single and ready to mingle" zone. Women everywhere are raising their hands to volunteer as tribute.
Milo Ventimiglia said he'll never do a public relationship again
Ventimiglia's never been married or had children but he's dated a few costars over the years. From Gilmore Girls' Alexis Bledel to Heroes' Hayden Panettiere, he finally decided to keep his work life and personal life separate, and rightfully so. Things get complicated otherwise.
In 2017, Ventimiglia said he'd never do a public relationship again. "The job wears on you, relationships wear on you," he said.
"There are things that happen to you in your life that shape who you are. Everything I've been through from jobs to friendships to partnerships, everything has built me to who I am. You learn from it. You learn a better way of doing things," he said. 
"I wouldn't change a thing. When you get knocked over the head in life, it builds your perspective."
This also means the on-screen chemistry between him and Moore stays right there on set when he leaves each day. Not only is Moore a happily married woman, but Ventimiglia admits he isn't exactly like Jack Pearson. He's not interested in the high profile life — especially when it comes to who he's dating.
Is Milo Ventimiglia dating 'OITNB' star Diane Guerrero?
This week, Ventimiglia and Guerrera took over Los Angeles. The two remained casual while grabbing Mexican for lunch and ice cream for dessert. Sources said the two are "just friends," despite the romance rumors.
It's unclear if Guerrero is single now. In 2015, she told Refinery 29 of her then-partner, Joseph Ferrara: "He's a great partner." The pair have since broken up which leaves room for Ventimiglia to step in, as a friend or more.
Some say a picture speaks a thousand words, but maybe Ventimiglia and Guerrero are only friends and the photos prove nothing. If that's the case, Ventimiglia could be a single, available man looking for his real-life Rebecca, America. Prepare yourselves now.