Is This Proof That Princess Beatrice and Meghan Markle Don't Get Along?
Over the past several months there have been countless reports about feuding within the royal family. Because fans have been wondering what's fact and what's fiction, every move any member of the family makes is dissected.
Now, with Princess Beatrice's recent engagement announcement fans have pointed to what they believe proves that there is a rift between the princess and Prince Harry's wife, Meghan Markle. Here's why fans think it's clear they don't get along.
Claims the princess and duchess are feuding
Reports have swirled for some time that Beatrice never cared much for the retired actress. Many publications claimed that's because the princess was never happy about all the attention Markle had been getting even before she married into the family.
Feud rumors were reignited when it was reported that Markle chose to announce that she and Harry were expecting their first child the very day Princess Eugenie tied the knot. According to that report, it wasn't just the princesses but also their parents who were aggravated about that.
RadarOnline later reported on a rift claiming the sisters were upset that Markle did not invite them to her baby shower in New York City.
A source told the publication that "It would have helped prove to the world that there's no beef between Meg and the blood princesses of the family."
That report didn't seem to carry much weight though considering that Kate Middleton was not at the shower either. The event was said to be a gathering just for the duchess' close friends, not Harry's family as baby showers are not something the royals typically have.
Markle's fans criticize timing of engagement announcement
It was announced on Thursday, Sept. 26, that Princess Beatrice was engaged to her beau, Edoardo Mapelli Mozzi. But Markle's fans were not happy about the timing of the announcement and were convinced it was calculated to take any attention off of the duchess' tour.
"Convenient for Beatrice to announce her engagement while Harry and Meghan are on tour. Great timing I must say," one Twitter user remarked.
"It's more like Beatrice hogging the limelight during Meghan's South African tour. Couldn't she have waited for a couple of days?" another wrote.
Many fans were in agreement that Beatrice was trying to steal Markle's thunder in the midst of her South Africa tour as payback for the duchess announcing that she was pregnant when Eugenie got married.
One user opined that Markle would get even with Beatrice when it's almost time for her big day writing, "Betcha Meghan will announce her second pregnancy around Beatrice's wedding. Hogging the limelight again."
A royal 'snub'?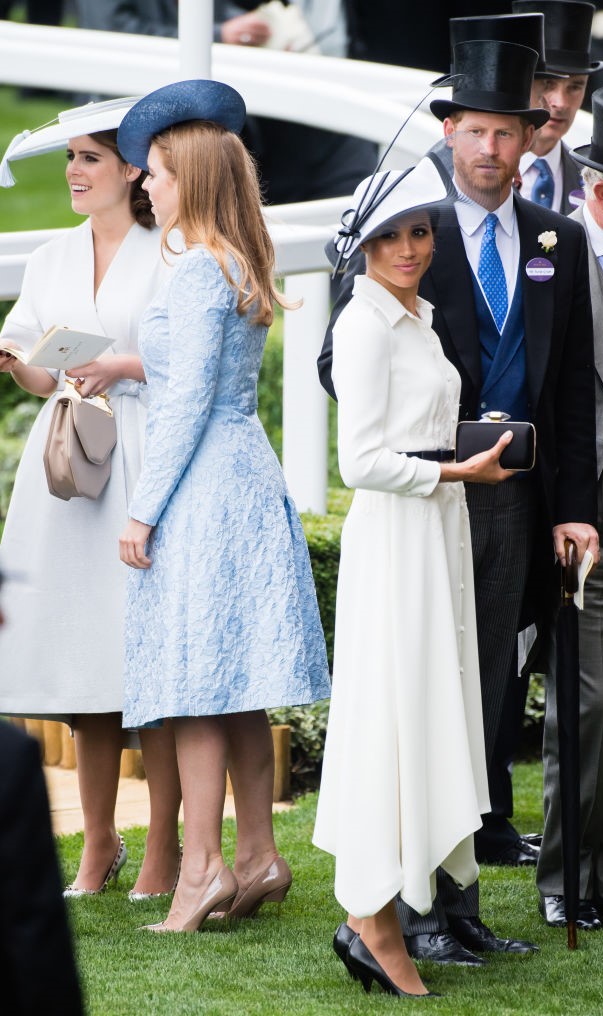 A number of royal fans have also been paying close attention to the duke and duchess' Instagram account following the engagement news and read into the fact that they did not post a congratulatory message to the princess.
Some viewed that as a clear "snub." However, it should be noted that Prince William and Kate Middleton retweeted the post announcing Beatrice's engagement but did not share any other message to the princess either.
Both couples have been busy with royal duties and tours so stayed tuned.
Read more: Sarah Ferguson Has the Best Reaction To Princess Beatrice's Engagement