Is This the First Book Meghan Markle and Prince Harry Will Read to Their Baby?
Unless you've been living under a rock somewhere, you've probably heard the major royal news. On Oct.15, 2018, Kensington Palace announced that Duchess Meghan Markle and Prince Harry will be welcoming their first child in the Spring of 2019.  The news came just as the royal newlyweds began their first whirlwind royal tour together. The couple's first stop was in Australia, and they will continue to Fiji, Tonga, and New Zealand.
The couple has already spoken openly about their forthcoming bundle of joy. During their welcome ceremony in Australia, Prince Harry said during his address, "We're both absolutely delighted to be here and to see you serving beer and tea at an afternoon reception in true Aussie style. We also, genuinely, couldn't think of a better place to announce, uh, the upcoming baby, be it a boy or girl, so thank you very much." For her part, Markle said, "We're ready! We're excited to join the club."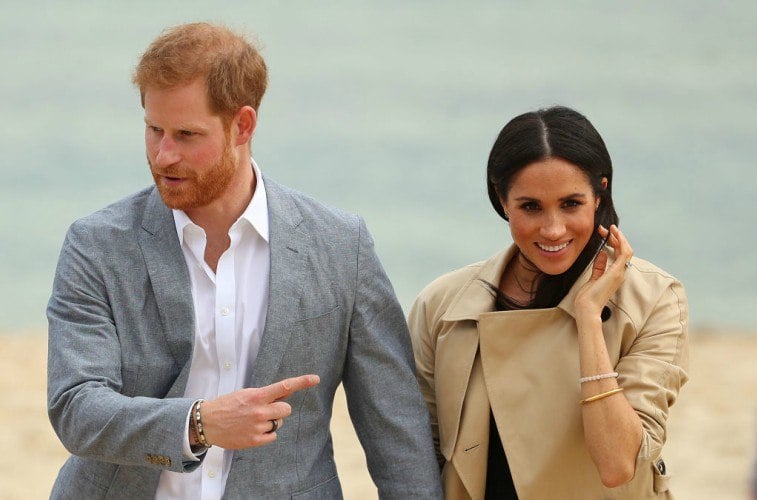 Since the couple is currently wading through a packed schedule and the busy holiday season is right around the corner, the pair probably haven't had a lot of time to begin thinking about where they want to raise their baby and the things they want to teach the tiny royal. However, we do have a pretty good idea about which children's book the duke and duchess will place front and center in their baby's nursery.
The Giving Tree
From 2011 until April 2018, Markle who is now a retired actress appeared on the popular USA series Suits, as paralegal Rachel Zane. While doing press for the series in 2016, Markle appeared on UKTV's Dave and answered a series of rapid-fire questions for fun. Interestingly enough, one of those questions was, "What children's book can you not wait to share with your kids?"
Markle revealed that her choice would be Shel Silverstein's classic, The Giving Tree.
The book which was published in 1964 follows a young boy who befriends an apple tree. However, as their relationship evolves,  the tree remains very "giving" and the boy evolves into a "taking" teenager, man, and elderly man. Essentially the theme of the book is about the importance of nurturing relationships.  Knowing how selfless Prince Harry and Markle are, we think The Giving Tree would be a fantastic first read for their baby.
A children's author?
We're sure that The Giving Tree is only one of the hundreds of book the duchess will share with her child. After all, she has proven that she loves both reading and writing. Before, meeting Prince Harry, she was editor of the now-shuttered lifestyle blog, Tig. When Tig was up and running Markle regularly recommended books to her audience including another infamous children's book, Antoine de Saint-Exupéry's The Little Prince.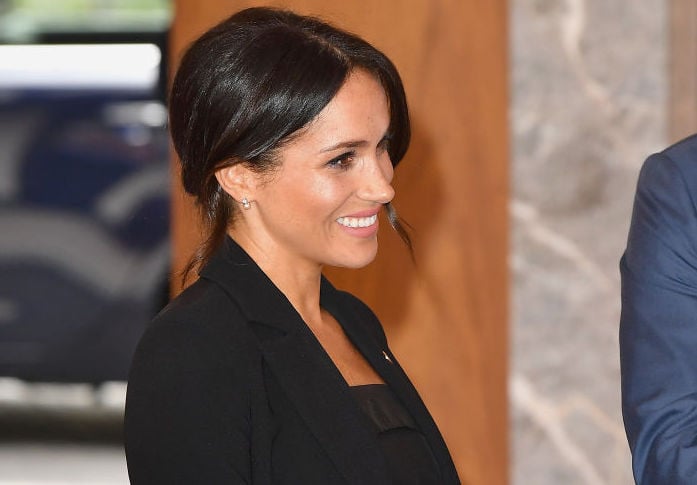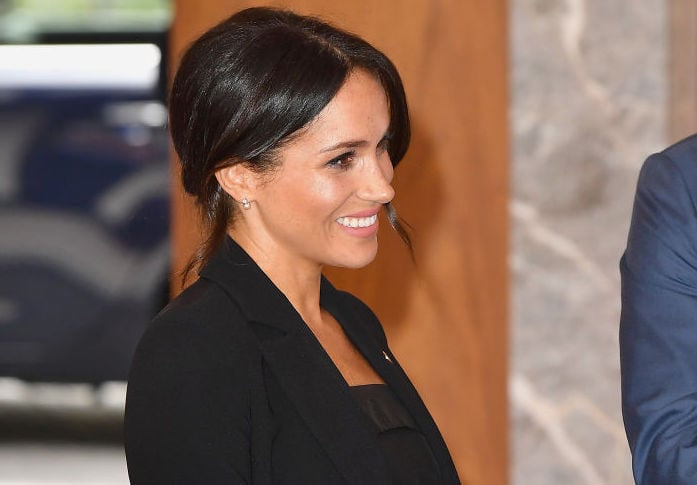 Recently, Markle became a published author when she released the cookbook, Together, which benefits survivors of the 2017 Grenfell Tower fire. The cookbook was Markle's very first solo project as a royal. We wonder if writing the cookbook and having her own child will inspire Markle to write children's books of her own. After all, when Dave asked what her life would be called if it was a children's book, she responded by saying, The Glorious Adventures of Freckle Face Meg.
If anyone is trying to figure out what royal baby gift to give the Duke and Duchess of Sussex, we think a massive bookshelf might be a good idea.