Is This the Real Reason Prince Harry and Meghan Markle Didn't Name Their Son Arthur?
In the months, weeks, and days leading up to the royal baby's arrival, many believed — and placed bets on — Prince Harry and Meghan Markle would name their son Arthur. However, the Duke and Duchess of Sussex surprised everyone when they announced their royal baby's name just days after his arrival. Archie Harrison Mountbatten-Windsor was not on the name radar.

Why did Prince Harry and Meghan Markle name their son Archie instead of Arthur? Find out, ahead.

What is the royal baby's name?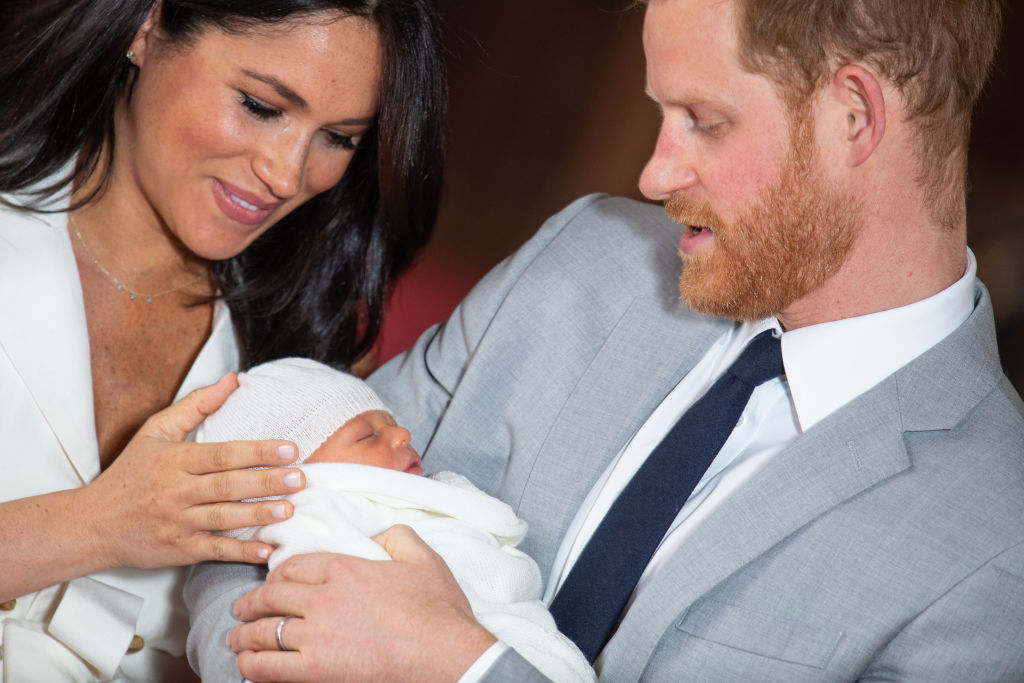 It's a tradition in the royal family to name a royal baby after prominent members of the royal family such as George, Alexander, Charles, and Arthur, which are some of the names Prince William and Kate Middleton's chose for their sons' full names. However, Prince Harry and Meghan Markle went against the grain — as they tend to do — and opted for Archie instead of the top contender, Arthur.

While the Duke and Duchess of Sussex haven't confirmed who their son is named after, Archie could be a nod to Arthur, as it's often used as a nickname. Archie is also a common nickname for Archibald.

If Prince Harry and Meghan Markle had planned to name their son Arthur — like so many guessed — why did they go with Archie instead? It's possible that the Duke and Duchess of Sussex might have planned on naming their son Arthur, but knew they wanted to call him Archie. Prince Harry is familiar with this, as his parents named him Henry but knew they would call him Harry.

Since most the world knows him as Prince Harry (and some might know even know his real name is Henry), the Duke of Sussex might have thought naming his son Arthur only to call him Archie makes doesn't make sense — why not just call him Archie to begin with?

Who is the royal baby named after?

Prince Harry and Meghan Markle's son's full name is Archie Harrison Mountbatten-Windsor. Like many suspected, the young royal did not receive a royal title upon birth, as only the children and grandchildren of the monarch can hold such status (Queen Elizabeth filed an exception for Prince George, Princess Charlotte, and Prince Louis).

Since Baby Archie doesn't have a royal title — or His Royal Highness status — yet, he must use the royal family's last name, Mountbatten-Windsor, which is a combination of Prince Philip and the queen's surnames. The combination of names helps distinguish those in the royal family that are decendants of Queen Elizabeth and her consort, Prince Philip.

If Archie is, in fact, short for Arthur, then the royal baby could be named after one of the most infamous royals of all time: King Arthur. But, what about Harrison? While it's unclear if anyone in the royal family — or Meghan Markle's family — is named Harrison, it could still honor one very special royal family member, Baby Archie's father, Prince Harry. Harrison translates to "son of Harry."

Check out The Cheat Sheet on Facebook!