Is Tom Brady the Fiercest Competitor in the NFL?
Tom Brady is one of the biggest football stars of his, or any other, generation. Brady has won more Super Bowls than any other player in NFL history, cementing his place in history and earning legions of fans.
Brady is known for his fierce dedication to being in peak physical condition, his commitment to the game, and above all, a strong competitive nature.
Brady's competitive streak doesn't end when he walks off the football field, either — read on to learn a bit more about Brady's intense desire to win at all costs and other games where has slain his opponents.
Tom Brady is one of the best football players in the sport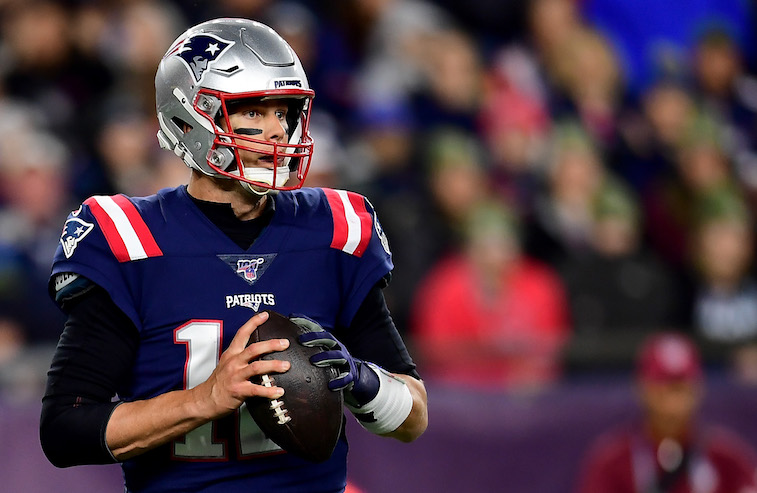 Born in 1977, Tom Brady was raised with an intense love of football as well as baseball. He pursued both for many years before ultimately deciding to focus his efforts on football, the sport that he was eventually to dominate.
Brady was drafted by the New England Patriots in the year 2000 and it wasn't long before his natural abilities became evident to all. He has stayed with the Patriots for over 20 seasons now, setting an NFL record as a quarterback for one team.
Over the years, Brady has won a host of awards and accolades, including, of course, more Super Bowl wins than any single player in the history of the NFL. He has won four Super Bowl MVP awards and three NFL MVP awards, becoming the winningest quarterback in NFL history.
Brady has become something of a pop culture phenomenon and is widely recognized by football fans and casual television viewers alike. It's not just Brady's longevity that has helped him become so successful at the sport that he loves. He has a deeply competitive streak that evidences itself every time he steps out on the field.
Tom Brady gets very upset when he loses
In a recent interview, Tom Brady opened up about the strong emotions that go into both winning and losing a heated game of football. Brady admitted that he gets frustrated when the team doesn't play well, but that even when they win, he is never in "100 percent great spirits."
He also claimed that when they lose he doesn't feel "100 percent negative."
Brady gave a lot of insight into his mental state both before and after a game, revealing that there are "ups and downs" and a real "mental grind" of a football game, leading to a lot of "mixed emotions."
Ultimately, Brady knows that perfecting the way a team plays is an ongoing process and stated that it is on all of them to correct, improve, and adjust things as the season goes on.
Tom Brady vs. ping-pong
As it turns out, Tom Brady's competitive nature extends well past football games. Danny Amendola, a wide receiver for the Detroit Lions, recently shared some behind the scenes videos and clips of some friendly ping-pong games with members of the New England Patriots. Brady was one of the featured players.
Amendola gave some insight into Brady's personality and the aggressive way that he plays any game when he talked about going toe-to-toe with the football legend in a rousing ping-pong match.
According to Amendola, Brady's aggressive way of playing the game resulted in a broken paddle by the end of the match. Amendola gave Brady props for it though, claiming it's the reason why America loves him so much and the reason why "he's the best quarterback."
With no plans for retirement in the immediate future, Brady will probably continue to dominate the sport for years to come.