Will Tom Hanks Be Everything We Desperately Need Him to Be in the New Mr. Rogers Movie?
Tom Hanks is playing iconic children's television host Mr. Rogers in a new film. Can he live up to our unbelievably high, nostalgia-driven expectations?
If you're from a certain generation, Mr. Rogers is probably very important to you–or perhaps he was when you were a child. Academy Award-winning actor Tom Hanks is taking a stab at portraying the late children's television host in the new film A Beautiful Day in the Neighborhood. And in the current state of the world and all its chaos, we just really need this movie to come through for us, emotionally. Hanks is known as "America's Dad," so we're crossing our fingers that he can pull it off. Hanks' costar in the film, Matthew Rhys, weighed in on the You've Got Mail's actor approach to embodying Fred Rogers with Entertainment Weekly.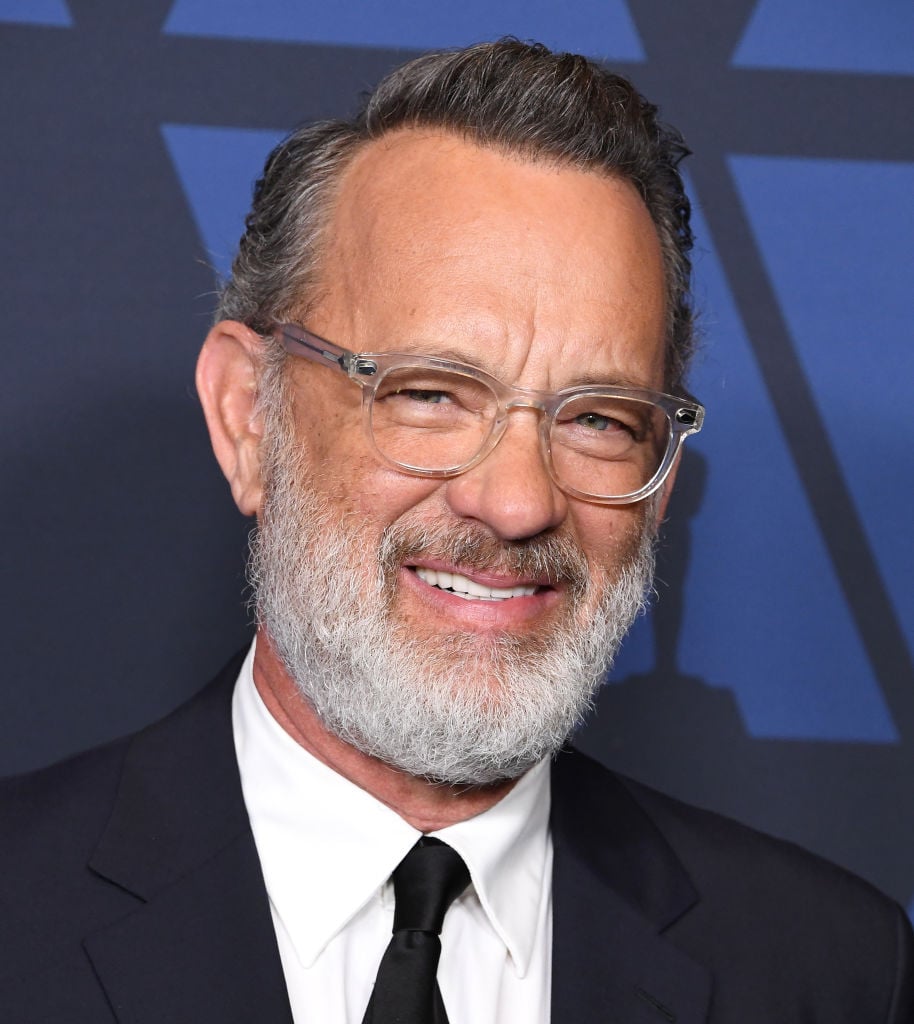 The 'Cast Away' actor plays Mr. Rogers in the new movie
The 2018 documentary on Fred Rogers, Won't You Be My Neighbor?, was touching and educational. But our current onscreen-Mr. Rogers needs are far more pressing: can Hanks hold our tiny fragile hears in his hands for two hours, the way Mr. Rogers did in his puppet-filled neighborhood?
The voice of Woody in Toy Story is surely a well of acting talent. But donning a cardigan and adopting a few of Rogers' mannerisms are one thing. Can Hanks–or anyone, for that matter–live up to the man, the legend, the embodiment of all that is kind and pure and good in the world, Mr. Rogers? Will Hanks live up to our unrealistically high, nostalgia-driven expectations?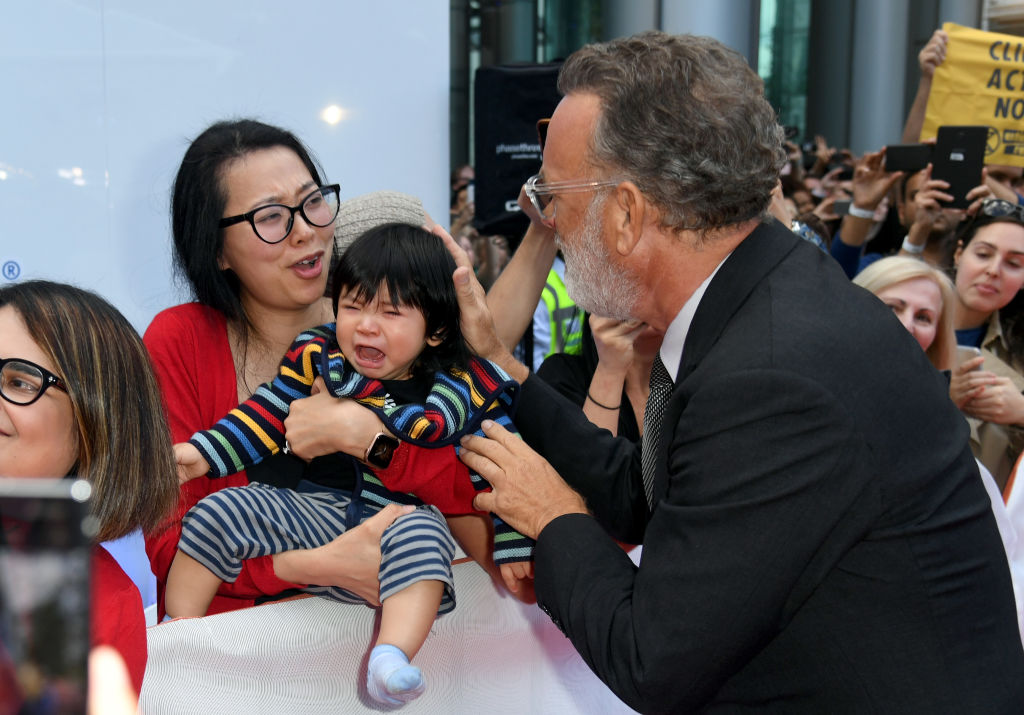 A Beautiful Day in the Neighborhood director Marielle Heller told Entertainment Weekly that she wouldn't initially have associated Hanks' demeanor with that of Rogers.
"He's got a loud voice," Heller says of the Sleepless in Seattle star. "He walks into a room and you know that he's there! He shakes everyone's hand, he's really funny, there's never an awkward moment." This was not the case for the former PBS host.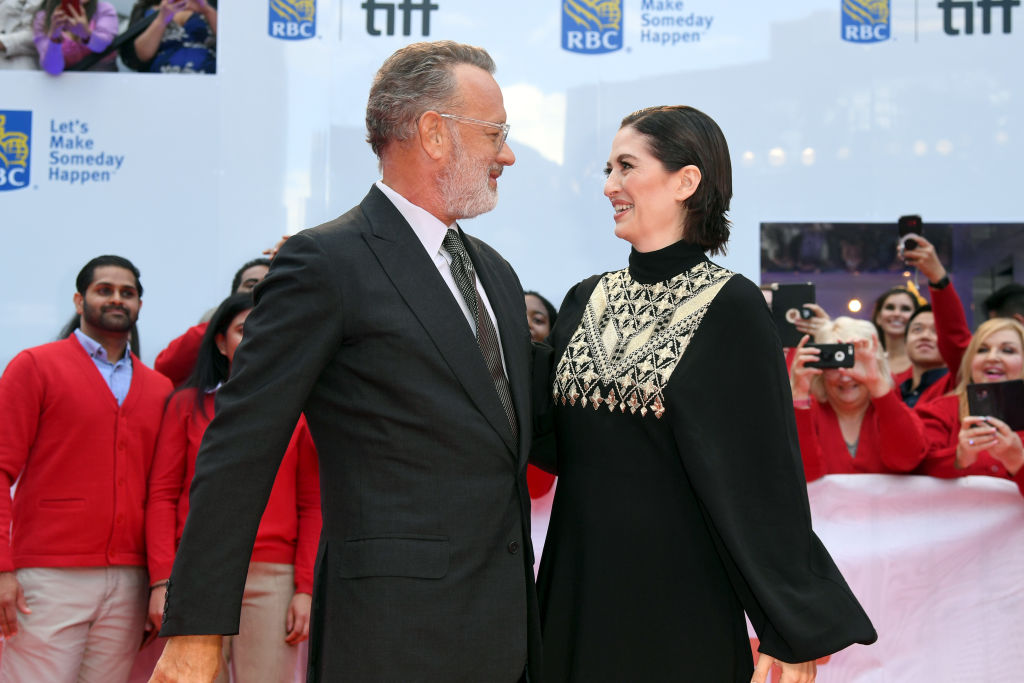 "Fred sat in silence and stillness in a way I don't think Tom naturally does," she said. While Hanks "naturally makes everyone comfortable … and makes everyone feel great … Fred disarmed people by asking a question and then sitting and staring at you until you answered."
The Can You Ever Forgive Me? filmmaker explained her biggest directing challenge was getting Hanks "to become less Tom Hanks." Heller wanted "to let discomfort and painful things sit."
'Oh my God': Tom Hanks, age 63, takes on the character of Fred Rogers, co-star says
Matthew Rhys, the actor known for his work on FX's The Americans and the 2017 film The Post, plays Lloyd Vogel in the Heller film. The character of Vogel is a journalist who is interviewing the TV icon for a magazine story. The movie traces the story of the two men's burgeoning friendship, giving it less of a tradition biopic feel. Rhys told Entertainment Weekly all about his co-star's performance on set.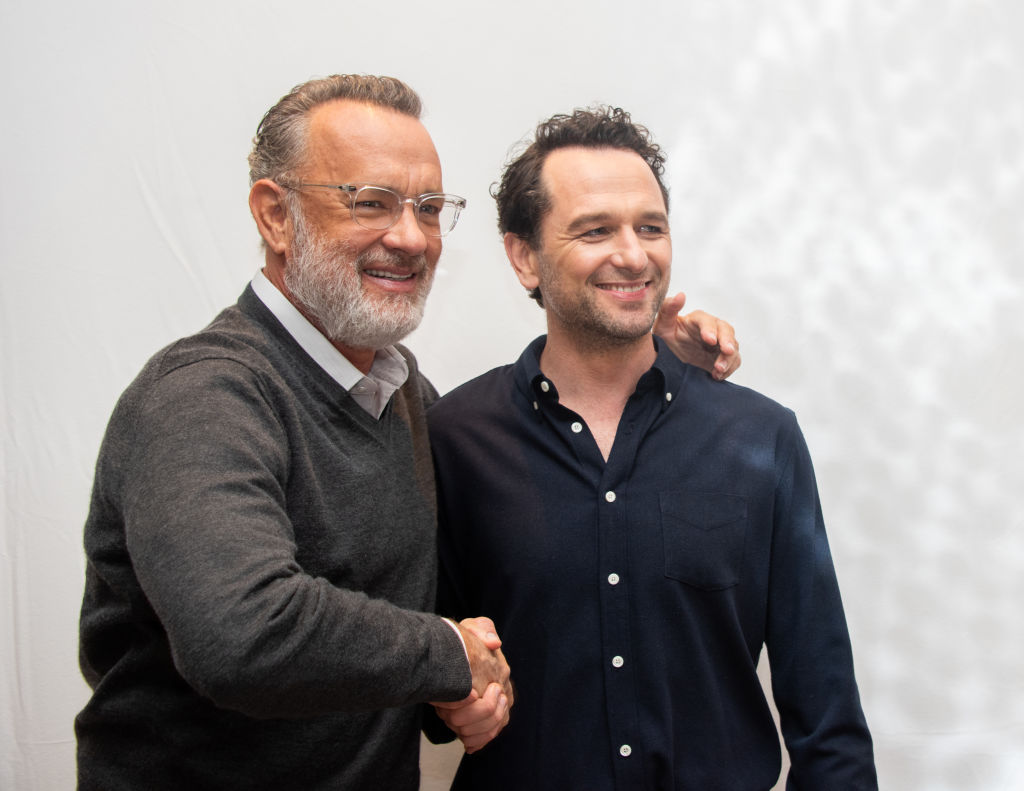 Wales-born actor Rhys said he was "initially drawn to A Beautiful Day in the Neighborhood out of an interest in Mister Rogers," EW reported.
"But it was when Rhys first saw Tom Hanks in character on set that he really felt the film's power." He said that observing Hanks in action was a master class in acting.
"I just had this moment," Rhys said. "By this point, I'd watched an enormous amount of Fred Rogers. [Hanks] was just doing this little bit of a walk." Aside from the gait, Rhys explained, "there was something he did with his hands. And then I just went, 'Oh my God!'"
Rhys even uses Rogers' advice in his personal life.
"Fred has always said, 'Relay frustration to [your children] by remembering that you were a child once, and see the world through their eyes,'" the Welsh actor recalled. Rhys has "internalized" this ideology, acting on it with his own three-year-old son.
Of all of Hanks' movies, this may be the most nostalgic for viewers
Fred Rogers' legendary PBS show premiered in 1968 and ran for 31 seasons. Considering the man positively affected so many children's lives, we will be waiting with bated breath to see if this 2019 film lives up to Rogers' enduring legacy.
Sony's trailer description calls the movie "a timely story of kindness triumphing over cynicism."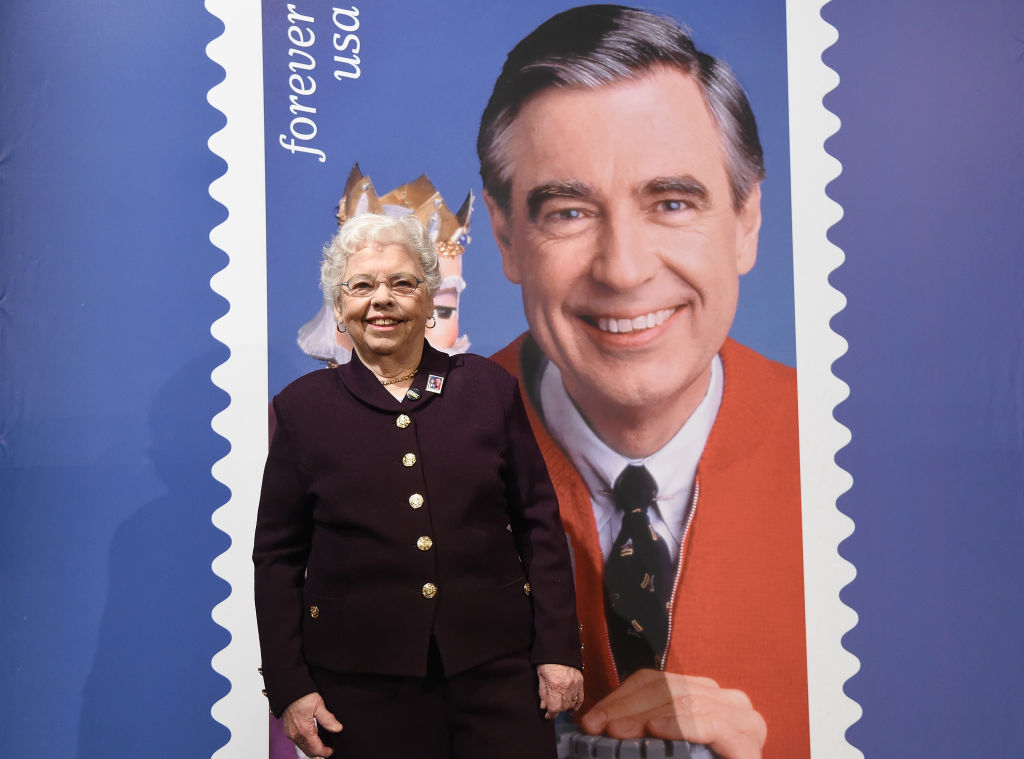 A Beautiful Day in the Neighborhood comes out in theaters Nov. 22. In the meantime, we'll be dreaming of seeing a movie that makes our day a special day, by just being itself.