Is Tom Hiddleston Right for 'Sandman' Starring Role?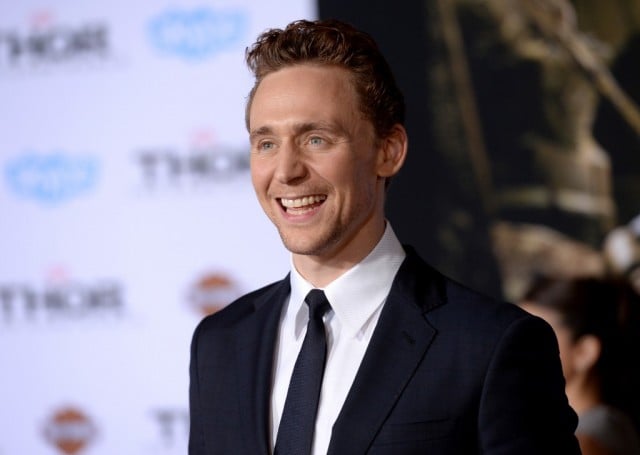 Neil Gaiman's Sandman series of graphic novels are one of the last important and popular comic book series that haven't yet been adapted for the big screen, because Gaiman is intent on the film doing justice to the original material. The iconic writer has said multiple times that he's actually prevented Sandman movies from being made that didn't meet his standards. Now Gaiman says he's assembled a team that he can trust to adapt his graphic novels and has told The RadioTimes which actors he'd like to see playing the lead role of Morpheus or Dream.
The Sandman comics are dark fantasy and ranked among a group of graphic novels that have been successful both among comic book fans and as literature, which includes Alan Moore's Watchmen and Frank Miller's The Dark Knight Returns. The story follows Morpheus, the personification of the concept of dreams, as he seeks revenge for having been imprisoned for 70 years and rebuilds his kingdom in his dream realm.
"It's a funny thing with Morpheus. Again, it's that thing where you look around and think, 'Yes this person would be a fantastic person', and then time passes," Gaiman said. "There was a time Johnny Depp would've been a great Morpheus, but now he's too old and it's fine. I think the first time I saw Benedict [Cumberbatch] was as Sherlock Holmes, I thought, 'wow, that's incredibly Morpheus'. And fans probably thought the same because they immediately started doing fan-art, meshing the two of them up." Cumberbatch's recent casting as Marvel's Doctor Strange has put him out of the running for the part.
"Then again, Tom Hiddleston is still out there! And the truth is, as far as I'm concerned, anybody who sounds English with great cheekbones can probably pull it off," the writer added.
Hiddleston certainly has the aforementioned requirements as well as lots of fans and credibility in the comic book movie adaptation genre. He's played the villainous Loki in the Marvel cinematic universe in both the Thor and Avengers movies. The actor also has more serious acting credentials, having portrayed the Lost Generation writer F. Scott Fitzgerald in Woody Allen's Midnight in Paris and the musician vampire Adam in Jim Jarmusch's Only Lovers Left Alive.
That role as Adam in Lovers proved that Hiddleston is more than capable of playing a brooding, pale Goth, and his role as Loki means that some Sandman fans will likely already be familiar with him. Overall, the actor seems like a great choice for the part. He recently wrapped production on the Hank Williams biopic I Saw the Light, another chance to prove his mettle as a serious actor, and his next role will be in the King Kong reboot Kong: Skull Island.
Meanwhile, Gaiman has much more hope that the movie will work out this time around. In the interview he said he has faith in Joseph Gordon-Levitt, who's working on the script and plans to direct the Sandman movie. "I'm just happy that no bad Sandman movie has ever been made. But I'm really hoping that a good one will be. They're a good team. And with Joseph Gordon-Levitt in charge, his instincts are good and he loves the material. He wants it to be true to the material," Gaiman said, adding that he is due to see an early draft of the script just before Christmas.
Follow Jacqueline on Twitter @Jacqui_WSCS
More from Entertainment Cheat Sheet:
Want more great content like this? Sign up here to receive the best of Cheat Sheet delivered daily. No spam; just tailored content straight to your inbox.