Is Tom Holland Done Playing Spider-Man After the Next Movie?
Marvel fans could have created 50 mile-per-hour winds with the sigh of relief they breathed when Sony and Disney announced they had mended fences. Spider-Man will stay in the Marvel Cinematic Universe, so we'll get one more standalone Spider-Man movie, and one more Disney movie with Spider-Man in it. 
But what happens beyond that? Will we have to go through this all over again once those two films are out and wonder what Sony will do on their own? And, more importantly for fans, will Tom Holland still continue after the two movies?
What does the new Sony deal give us?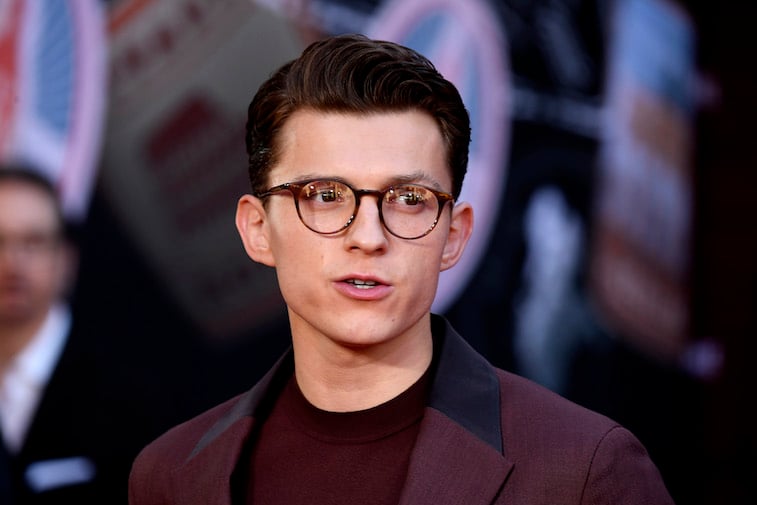 The new deal, announced in late September, definitely gives us basically the MCU's Spider-Man 3. The film even has a release date of July 16. 2021, meaning that we'll have four MCU movies in 2021.
We'll have the already announced Shang-Chi and the Legend of the Ten Rings in February, Doctor Strange and the Multiverse of Madness in May, and Thor: Love and Thunder in November. 
The deal is vague about the details of the other movie, but the Hollywood Reporter said, "Also as part of the arrangement, Spider-Man will appear in a future Marvel movie."
No details, date, or anything else. However, the quote by Marvel President Kevin Feige is intriguing: 
"Spider-Man is a powerful icon and hero whose story crosses all ages and audiences around the globe. He also happens to be the only hero with the superpower to cross cinematic universes, so as Sony continues to develop their own Spidey-verse you never know what surprises the future might hold."
Will Sony still make their own Spider-Man movies?
We already know that Sony is moving ahead with Venom 2 starring Tom Hardy and directed by Andy Serkis for next year. Feige's quote hints that perhaps Tom Holland could be a part of that, and we would have a Sony/MCU crossover.
A fan on Reddit offered an intriguing hypothesis of what the future holds. That person wrote:
"Marvel is keeping Spider-Man and Tom Holland around. Sony is also keeping them around in a series of projects that may or may not be tied to Marvel's plans down the road. It'll be confusing for general audiences, but we shouldn't be worried about the future. What matters is that our boy is happy, and that Sony and Disney are likely to re-renegotiate for the future well before a fourth Spider-Man standalone goes into production."
Sony is shooting the movie Morbius, which has ties to Spider-Man. Like Venom, Morbius is a Spider-Man antagonist, only instead of being an alien parasite, Morbius is basically a vampire. He will be played by Jared Leto, best known to comics fans as the Joker from Suicide Squad. The movie is scheduled for release July 31.
Will Tom Holland remain as Spider-Man?
After the Marvel/Sony rupture, which Tom Holland himself helped heal, fans were understandably nervous about what would happen to the actor. After all, no previous cinematic Spider-Man made it past three movies. Tobey Maguire had his three, and then Andrew Garfield had only two.
However, Holland has also appeared in three Disney/Marvel movies, and he's given every indication he wants to keep playing the character. He has repeatedly said playing the hero has been the thrill of his life, and he seems to have boundless energy, and enthusiasm.
After all, it was important enough to him that he helped Sony and Disney make peace, and if he didn't want to stick around, he would not have gone to that trouble. Nothing lasts forever, but Holland will be Spider-Man for the foreseeable future.