Is Toni Braxton Single Again? This Clue Suggests She and Birdman Broke Up
Toni Braxton and Birdman might seem like an unlikely duo, but they really do have a genuine connection. They were friends for a long time before they ever started dating, with Birdman saying in 2018 that they'd known each other for "17, 18 years."
They went public with their relationship in 2016 and have been together ever since — or have they? On Nov. 24, rumors surfaced that Braxton and Birdman may have secretly broken up.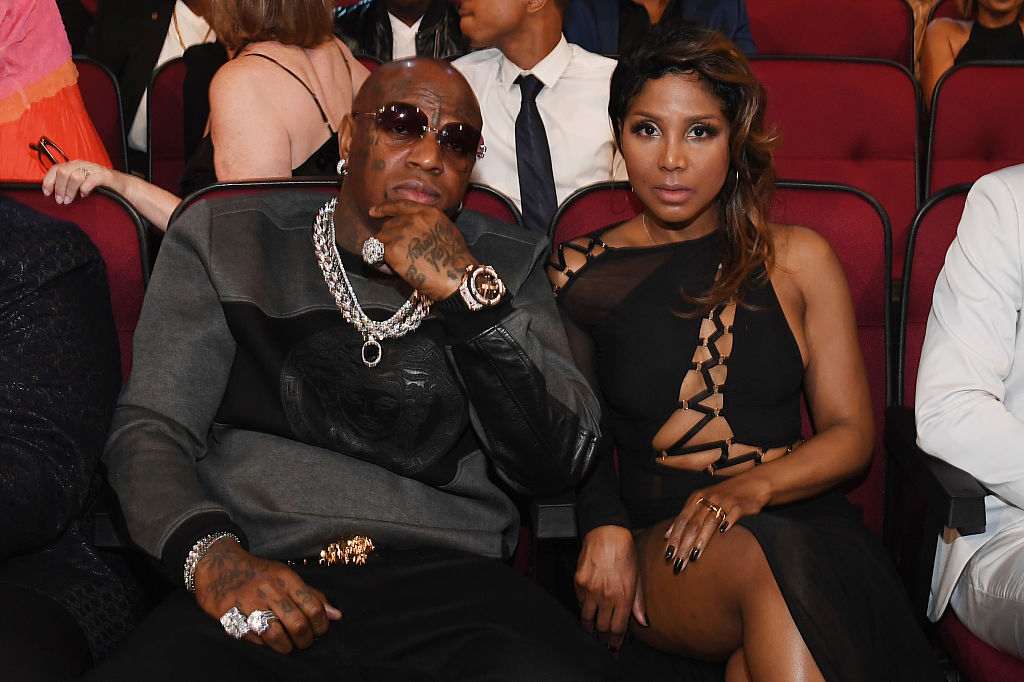 A timeline of Toni Braxton and Birdman's relationship
Braxton and Birdman met in the early 2000s and went on to collaborate on a song called "Baby You Can Do It" from his debut, self-titled album (2002). But it seemingly wasn't until 2016 that their relationship became romantic.
Romance rumors started brewing that spring after they were seen supporting each other at multiple events. Birdman and Braxton went on to confirm their relationship in June 2016 when they made their red carpet debut at the BET Awards.
In the months that followed, Birdman started surprising Braxton with lavish gifts, ranging from floral arrangements to a Bentley SUV. But he outdid himself in February 2018 when he popped the question with a massive sparkler.
"That's my love, my soldier, my life — she's my everything," Birdman said of Braxton in a later appearance on The Wendy Williams Show, "She's my life — I love her to death."
Did Toni Braxton and Birdman break up?
Fans are convinced that they're over, pointing to the fact that Braxton did not have on her engagement ring at the American Music Awards on Nov. 24.
Braxton hit the stage for the first time in 25 years, performing her classic 1996 hit "Un-Break My Heart" with a naked ring finger. Us Weekly also notes that Birdman skipped out on the moment.
As of writing, neither Braxton or Birdman has addressed the rumors. But it's not the first time that they've become the subjects of such speculation.
In January of 2019, they faced breakup rumors after Birdman posted a cryptic message on Instagram that read, "It's over." Braxton fueled the speculation after she shared a post that said, "Starting a new chapter isn't always an easy choice…but ALWAYS choose to be chosen."
However, Birdman denied the split to Wendy Williams, telling her, he "would never be a man to bring none of my business to social media."
Meanwhile, Braxton opened up to Entertainment Tonight about the rumors, saying, "We don't know what happened. It just kind of [came out of nowhere]. Someone said it and we were like, 'OK, we'll just ride with it because it'll give us some privacy. So that's good. But we're good."
Hmm.
Ultimately, it's hard to definitely say what's going on between these two. But we hope everything's OK. With any luck, they'll speak out and clear all of this up soon (though you probably shouldn't expect to see Birdman say anything on social media).