Is 'True Detective' Coming Back for Season 3?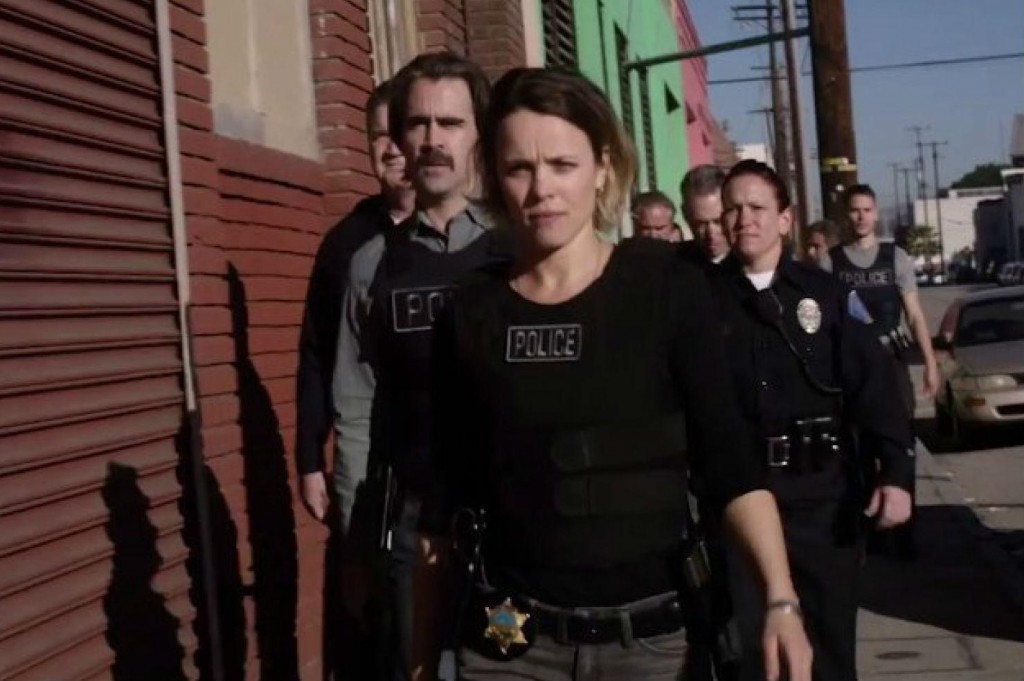 Despite a disappointing second season, True Detective may still have a shot at earning a season three renewal. Series creator Nic Pizzolatto recently re-upped his contract with HBO through 2018, ensuring the possibility of future installments of the crime miniseries.
According to Variety, Pizzollatto's new pact involves the consideration of a number of different projects, including a potential third round of True Detective. While it's still not completely a sure thing, the deal paves the way for the go-ahead of a season three — with some potential changes, that is.
After the show's sophomore season earned largely mixed reviews from critics and audiences alike, HBO is reportedly looking to switch up the way the series is run. Per Variety, the network has presented Pizzolatto with several options, should it decide to move forward with another season. Those include Pizzolatto working with a staff of writers to pen the script or possibly bringing a new showrunner on board. He can also forgo either option and go at it alone again. Regardless of whether he chooses to collaborate with others or plot out the next season solo, he would retain his title as executive producer.
For the time being, it seems Pizzolatto has not yet made his final decision as to how to approach a potential third season. But the network is reportedly eager to get the ball rolling on the project and is putting pressure on the creator to choose a path.
"I am thrilled to continue our relationship with Nic, as he is president of HBO programming of the most exceptionally talented writers and producers working today," said Michael Lombardo said. "I look forward to seeing where his unique creative vision will take us next."
The network has fair reason to want to produce more episodes of True Detective. The show's freshman season, which kicked off in 2014 and starred Matthew McConaughey and Woody Harrelson, became a pop culture phenomenon and earned widespread critical acclaim, including Emmy nominations in both the drama series and writing categories, as well as in the acting categories for both McConaughey and Harrelson.
The widely hyped and much speculated over sophomore season, starring Vince Vaughn, Colin Farrell, and Rachel McAdams, didn't fare quite as well. After months of anticipation, the show proved to be somewhat lackluster, getting slammed by both critics and fans. But regardless of the mixed response to its storyline, the sophomore season did earn general praise for its unique cinematography. It also managed to garner higher viewership for HBO than season one did, averaging 2.61 million same-night viewers as opposed to season one's average of 2.33 million viewers.
With a history of one-time critical acclaim and consistently strong ratings, it's clear why the network is eager to give the show another shot. Whether or not Pizzolatto will take the chance to bring True Detective back and potentially recapture its first season glory remains to be seen. Fans will have to stay tuned for more details — and for the possibility of plenty more speculation over the new cast, should season three get greenlit.
More from Entertainment Cheat Sheet:
Want more great content like this? Sign up here to receive the best of Cheat Sheet delivered daily. No spam; just tailored content straight to your inbox.