Is Vicki Gunvalson from 'RHOC' Leaving the OC for Mexico?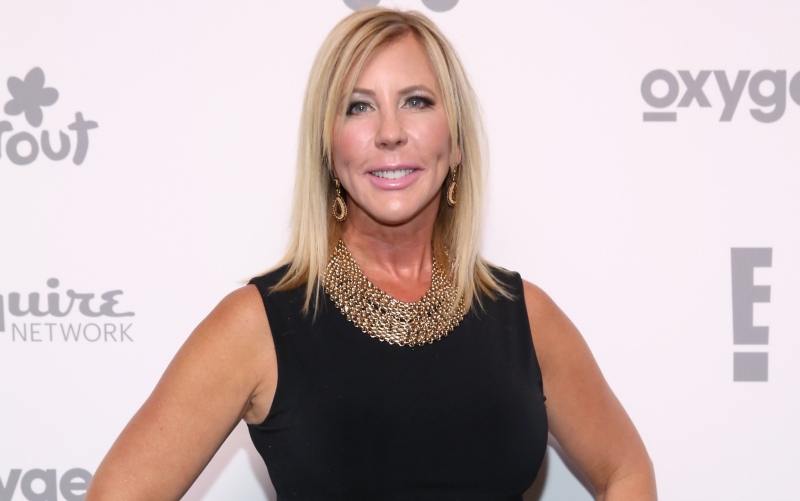 Vicki Gunvalson from The Real Housewives of Orange County may be a true OC girl, but recent rumblings about a new business in Mexico could mean the OG of the OC could be splitting her time.
For years Gunvlason has made Puerto Vallarta, Mexico her "happy place." She often filmed vacationing there with her family and ex-husband Donn. But she also introduced "boyfriend villain" Brooks Ayers to her paradise, and now her new love, Steve Lodge.
Most recently, she took a girls' trip to her favorite spot with renewed BFFs, Shannon Beador and Tamra Judge. The ladies partied hard, also hitting Gunvalson's infamous bar, Andale restaurant. She's made it clear Puerto Vallarta is where she is happiest, so is she ready to make the leap from the OC and open a bar south of the border?
Buying a business in Mexico is nothing new
Gunvalson is all business, so buying a business in Mexico makes a lot of sense. In fact, Gunvalson may have considered buying her favorite bar, Andale a few years ago. In 2015, Gunvalson posted about the restaurant on Instagram hinting that "exciting news is about to happen" after meeting with Jorge, the owner of Andale. The restaurant even has a special drink in honor of Gunvalson called "Vicki's Medicine."
However, Gunvlason was still entangled with Ayers who ultimately drove a wedge between Gunvalson and her daughter, Briana. She still needed to give her relationships more attention so perhaps buying a bar at that time wasn't in the cards.
But she recently made this announcement
Once again, Gunvalson took to Instagram and posted, "Should I open a bar??? Come join me in Mexico and we'll discuss over (drink emojis)." Gunvalson admitted to Page Six she had her eye on Andele's. "I actually was looking at buying into Andale's and then I thought, 'Why don't I open up my own bar down there?' and I entertained that a little bit."
Or is this a promotional ploy?
This is where the Instagram post seems to be actually trying to cross-sell "Vacations with Vicki" through Hyatt.  After her coy Instagram query, Gunvalson adds, "Use the link in my bio & story to join me in Puerto Vallarta this December 1-5th @hyattzivapuertovallarta Booking ends 11/16."
Gunvalson seems to have a side hustle with the Hyatt, which is located next to her condo. "My condo is actually right next door to the Hyatt so I go to the Hyatt all the time," Gunvalson told Page Six. "So it's really natural for me to have that be the host. I just want to meet people that have been loyal fans for 12 years. Some of them have been 13 years, two years and it's going to be nice and intimate. It'll be really fun … and it'll just be nice and also to get away. I love traveling."
Fans can snag a deal to hang with Gunvalson through the Hyatt starting at $1550. Plus they receive a free "Whoop it Up" hat. Additionally, guests get plenty of face time with Gunvalson. Beginning with a beach party upon arrival and a cocktail party before departure. So…was Gunvalson just toying with fans about buying a bar in Mexico to generate interest in her Hyatt getaway?
Check out The Cheat Sheet on Facebook!