Is Walter White in 'El Camino'? 'Breaking Bad' Actor Bryan Cranston Talks About the New Netflix Movie
'El Camino' features cameos from some of your favorite 'Breaking Bad' actors, but is Bryan Cranston (Walter White) among them?
It's been six years since the Breaking Bad finale aired. Though the last episode of the award-winning AMC series conclusively wrapped up the story of high school chemistry teacher turned meth kingpin Walter White (Bryan Cranston), it still left fans with some questions. Namely, people wanted to what happened to Jesse Pinkman (Aaron Paul) after he fled into the night following the massacre at the Aryan Brotherhood hideout. Now, they have their answers thanks to El Camino: A Breaking Bad Movie, which landed on Netflix on October 11. [Spoilers ahead for El Camino.] 
'El Camino' revisits some favorite 'Breaking Bad' characters 
El Camino follows Jesse in the immediate aftermath of his escape, as he tries to figure out how to get out of Albuquerque and start a new life. Along the way, it revisits a number of memorable Breaking Bad characters either in the present day or in flashbacks to Jesse's past. 
One extended sequence shed light on his relationship with Todd (Jesse Plemons), the deceptively mild-mannered neo-Nazi who helps to take over Walt's drug-making empire and later holds Jesse captive. Krysten Ritter makes a brief appearance as Jesse's doomed girlfriend Jane as does Jonathan Banks as hitman Michael Ehrmantraut. Badger (Matt Jones) and Skinny Pete (Charles Baker) appear early on when they help Jesse evade the police following the bloodbath at the Aryan Brotherhood clubhouse. And the late Robert Forster is back as Ed, the vacuum cleaner repairman with a side business in selling new identities. 
But what about Walter White, the man who got Jesse into the meth-cooking business in the first place? 
Walter White does make an appearance in 'El Camino'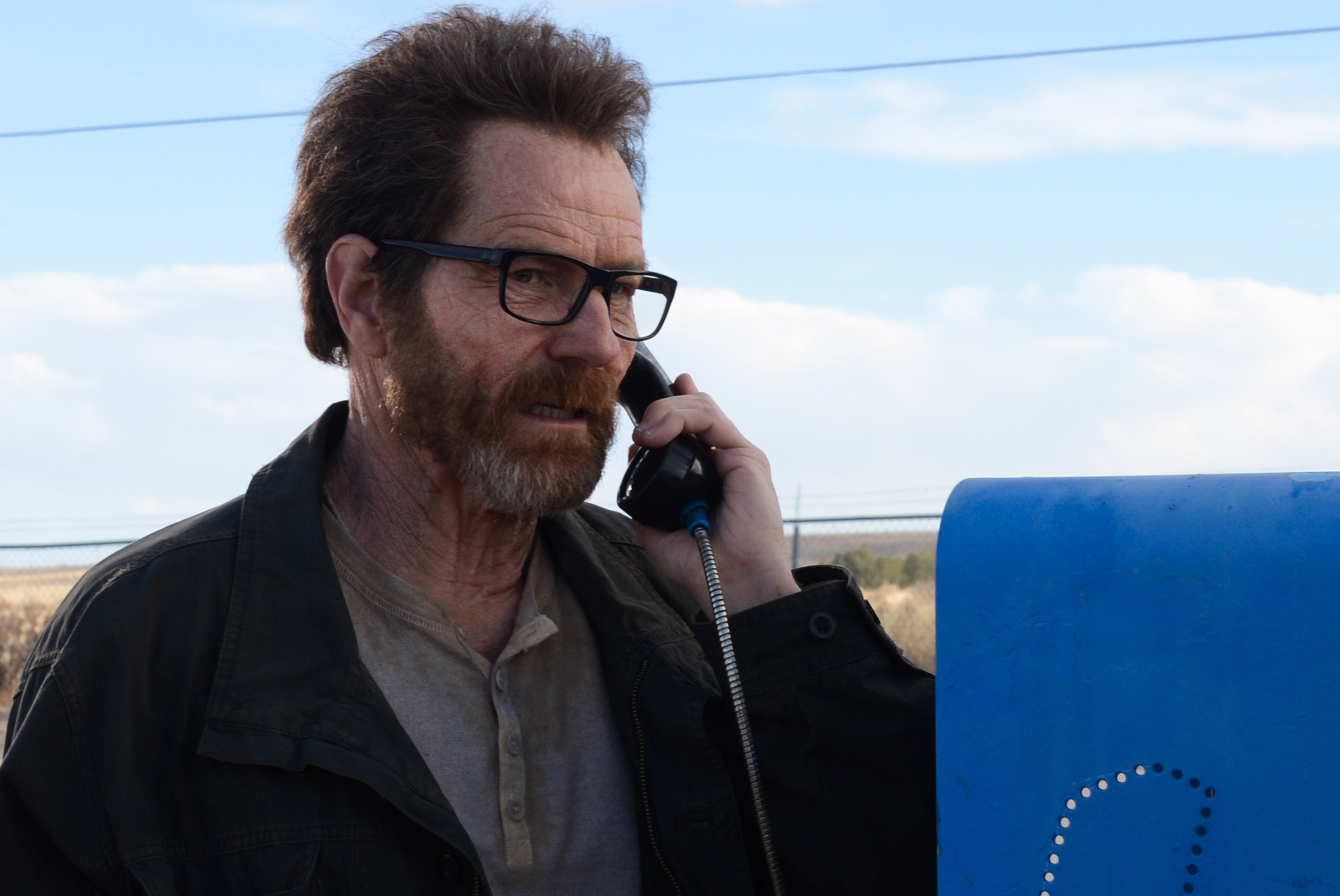 Breaking Bad fans who were hoping to see a little bit more of Walter White in El Camino won't be disappointed. The man otherwise known as Heisenberg makes an appearance towards the end of the film. 
The scene starts with Jesse and Walt meeting in the hallway of a hotel and then sitting down for a meal at a diner. From various clues, we can tell that this takes place after the two have returned to civilization after getting stranded in the desert during a marathon meth-cooking session, events depicted in the season 2 episode "4 Days Out." 
The two men discuss Walt's health and Jesse's future. At this point, Jesse and Walt still have a relatively good relationship. Jesse is worried about Walt's cancer and Walt urges Jesse to consider college. The scene takes place just before Walt gets involved with Gus Fring (Giancarlo Esposito), a decision that pulls him deeper into the drug world and which will have far-reaching consequences for both him and Jesse. 
Bryan Cranston reveals how they pulled off the surprise cameo 
While Breaking Bad fans were hoping to see Walter White again in El Camino, the ultra-secret nature of the project meant that it wasn't clear if Cranston would make an appearance. In a recent interview with Rolling Stone, the actor shared how they kept his cameo under wraps. 
The most important thing he had to do was "keep my mouth shut," he explained. The scene with Paul was shot at the very beginning of January when Cranston had a brief break from performing on Broadway in Network. He left New York immediately after a Sunday matinee and flew via private jet to New Mexico. 
"[N]o one saw me," he said. "I went right from the plane to the car to an Airbnb house they secured for me, almost like a Witness Protection situation. And there I stayed. I did not go out for the two days." The restaurant scene was shot on Monday and the hotel hallway scene on Tuesday, and then Cranston returned to New York, with almost no one realizing he'd been gone. 
Even on set, there was a ton of secrecy, he revealed. "[G]oing from my dressing room to makeup and makeup to the car, I was cloaked. I mean completely cloaked. I looked like someone from The Handmaid's Tale," he said.
The subterfuge was worth it, though. "It was all very secretive. And I'm glad," he said. "I think it's nice for this to be a surprise for the fans of Breaking Bad."