Is Wendy Williams' Show Ending?
Is The Wendy Williams Show coming to an end? Word on the grapevine is that the long-running talk show might very well be coming to a close. If the show is canceled, 2019 will go down in history as one of the worst years for Williams. Many people are aware that the beloved host has been dealt an awful love life hand this year.
During early Spring, Williams made an appearance on her show and told fans around the world that her marriage would be fine. It looks like she was wrong, and now she may have to give up one of the only things she has left.
Wendy Williams year started terribly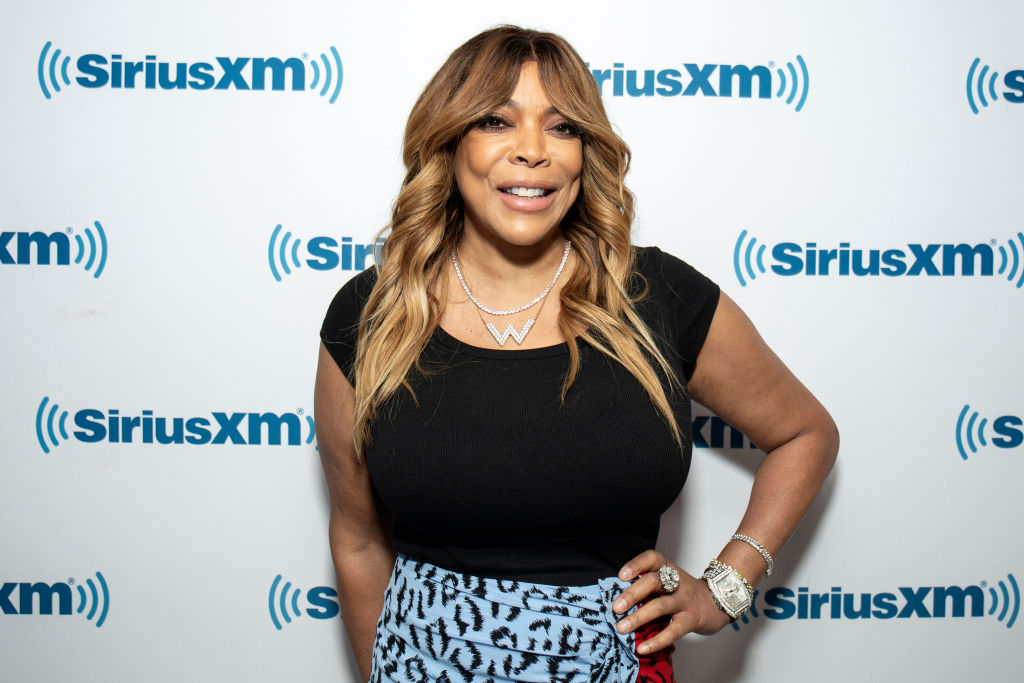 The Wendy Williams Show saw more than its fair share of interruptions this year thanks to Williams encountering a substantial rough patch. At the beginning of the year, Williams fractured her shoulder, and she spent two months away from her chair on the show. During her absence, the production team opted to run old episodes and welcomed other stars to take her spot in the hot seat.
"As Wendy Williams Hunter previously shared, she fractured her shoulder and has been on the mend. Over the past few days, Wendy has experienced complications regarding her Graves' Disease that will require treatment. Wendy will be under the strict supervision of her physicians, and as part of her care, there will be significant time spent in the hospital. Despite her strong desire to return, she is taking a necessary, extended break from her show to focus on her personal and physical well-being." – Family released statement
That isn't even the worst of Williams' situation. The host veteran also opened up about her history with crack and cocaine. As a result of her substance abuse, she was taking up shelter in a sober house. Apparently, Williams didn't bother going to rehab to escape her addiction. Instead, she tried to rise above it herself.
"I have been living in a sober house," she said. "You know I've had a struggle with cocaine in the past. I never went to a place to get treatment … there are people in your family, it might be you … I want you to know more of the story."
After coming clean about her living situation, Williams was reportedly hospitalized for going too hard at some of her vices. Perhaps the stress in her life started getting her back into old habits.
Wendy Williams had to work through a divorce with Kevin Hunter
Health issues are one thing, but infidelity and divorce are beasts of a different color. Kevin Hunter's cheating ways are no secret. He's been tangled up in an affair with mistress Sharina Hudson for quite some time. The relationship has been a massive trigger for fans and haters alike. People just couldn't understand why Williams would stick with Hunter.
Keep in mind this al first surfaced in 2017 when the tabloids first caught wind of the scandal. That wasn't even the first time Hunter had been unfaithful! In Wendy's Got the Heat (her memoir), Williams revealed that Hunter had cheated on her right after the birth of Kevin Hunter Jr. Despite him being caught red-handed twice, Williams stood by her man and even told fans to keep their opinions to themselves.
The divorce has been rough, and there's been a lot of mud-slinging going on. Without a doubt, all this negativity is weighing heavily on Williams. To make matters even worse, rumors of Hunter's mistress Hudson welcoming a child into the world has begun to make rounds.
Now it looks like Wendy Williams' show might be on the chopping block
As the old saying says, when it rains, it pours. As if infidelity and a rough divorce weren't enough, it looks like Williams' show might also be on its way out. According to Page Six, staffers for The Wendy Williams Show recently partied hard at the 40/40 club to celebrate the wrap-up of one of their toughest seasons yet.
But it wasn't all sunshine and rainbows at the wrap event. While Williams should be proud that she made it through the year, but numerous hiatuses may not have come without consequence.
"They are all well aware that all they have is Season 11 left, that's guaranteed, but until [production company] Debmar-Mercury announces that they are renewing additional seasons beyond the next season, some staff have begun searching for jobs." – Unnamed Source
Reportedly many staffers have begun searching for new work just in case Debmar-Mercury takes the decade-old show off the air. But that's not the worst of it. The talk show has already lost one of its most prominent members, producer Talia Parkinson-Jones. Parkinson-Jones bid the show adieu to become the co-executive producer for Tamron Hall's upcoming series on ABC.
While a spokesperson for the show has mentioned things are fine amongst the staff, they didn't comment on the future of the show. It looks like fans will have to wait to learn what the future holds for The Wendy Williams Show.