Is Yungblud Jealous of Halsey's Rumored Romance with Evan Peters?
A new romance is brewing and it is between Halsey and Evan Peters.
It has been confirmed that the singer and American Horror Story actor are officially dating and have been seeing each other for the past several weeks.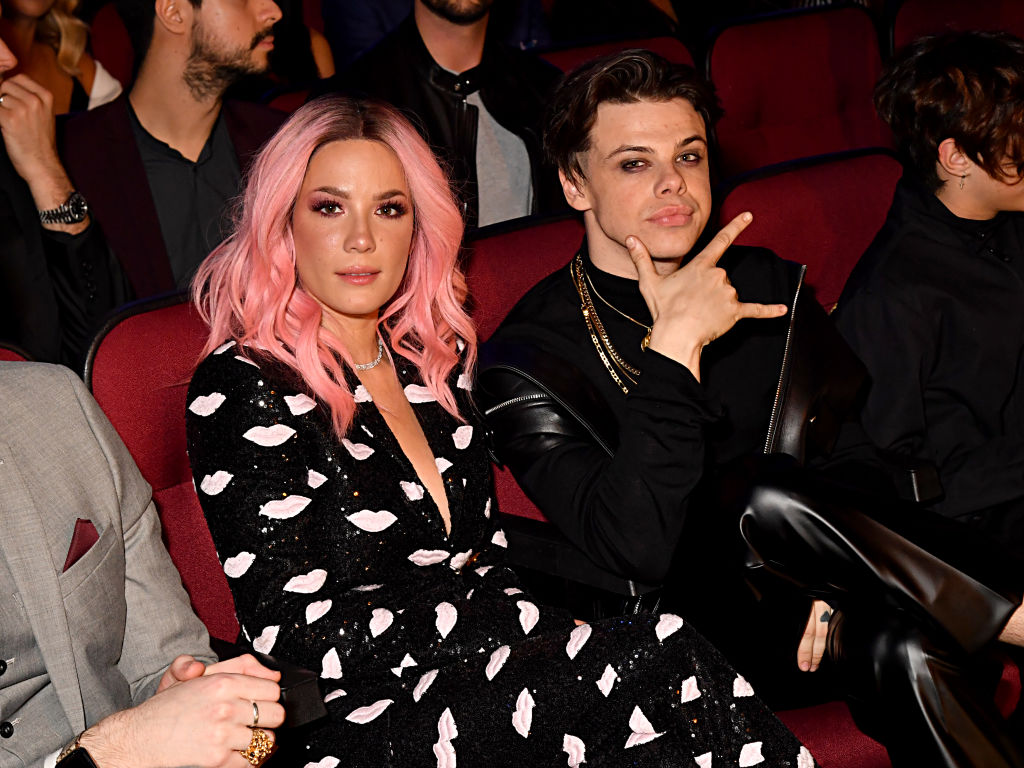 While this news is excited for fans to hear, it comes a few short weeks after Halsey and English singer, Yungblud, ended their 8-month-long relationship.
With Halsey's romance with Peters now on full display, how does Yungblud feel about his ex moving on so quickly with someone else?
Yungblud seemingly reacted to Halsey's newfound romance
Halsey and Yungblud might have called it quits, but that isn't stopping him from sharing his thoughts on her newfound romance.
After the "Without Me" singer was spotted holding hands at Six Flags Magic Mountain theme park with American Horror Story alum, Evan Peters, the rocker took to Instagram to seemingly throw a little shade at his ex and her new man.
During a recent concert appearance, the "Parents" singer yelled on his Instagram Story, "Somebody take me to Disneyland," and fans are starting to speculate that he might have some ill feelings toward his ex.
While neither Halsey or Yungblod announced their split, fans think that it's too much of a coincidence that the rocker yelled this on the same day pictures of the singer and Peters together flooded the internet.
Did things between the two singers not end well or is Yungblud just having a hard time seeing he ex with another man?
Seeing as though the former couple continues to follow each other on Instagram, many of us can assume that they still remain friends.
As for if the rocker is jealous of Halsey's newfound romance, that is still up in the air.
Halsey has expressed her affection for Evan Peters more than once
Although Halsey and Yungblud's short-lived romance recently came to an end, the "Nightmare" singer isn't wasting time finding love again.
It has been confirmed that the songstress and Evan Peters are now dating, and fans of the singer can agree that the stars definitely aligned when it came to this relationship.
Over the past seven years, Halsey has expressed her infatuation with the American Horror Story alum on more than one occasion.
"Seriously Evan Peters stop making me attracted to alleged sociopaths and accused murderers…." she tweeted back in November 2012.
One year later, the singer shared in a since-deleted tweet, "Petition for Evan Peters to date me."
While it became clear early on that Halsey was one of Peters' biggest fans, her affectionate posts about the actor actually worked in her favor.
It has yet to be confirmed when the pair started spending time together but it is time these two celebrities try their hand at love once again.
Prior to dating Yungblud, Halsey was in an on-and-off-again relationship with rapper G-Eazy for more than a year. The couple officially ended things in October 2018.
Peters had a similar relationship with Emma Roberts, who he dated on-and- off for seven years. The couple's relationship came to an end a final time in March 2019.