Is Zachary Levi Single? Find Out the 'Shazam' Actor's Relationship Status
Forget Captain America and Iron Man, Zachary Levi is stealing the show in Shazam! The former Chuck star is quietly becoming a bankable actor in Hollywood with increasingly impressive credits being added to his name, like Star Wars and The Marvelous Mrs. Maisel. As Levi continues to gain recognition for his acting, he is also getting attention from the ladies. Which begs to question: Is Zachary Levi single?
Zachary Levi started in Hollywood nearly two decades ago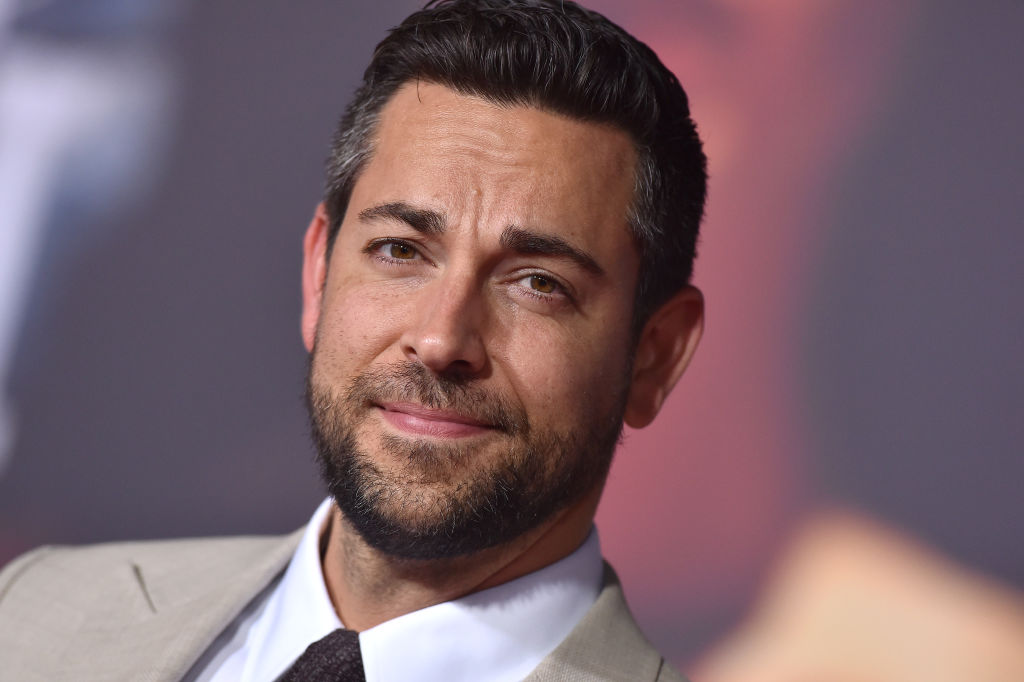 For some, it may seem like Levi is just joining the Hollywood scene. His starring role in Shazam! and recent hosting gig at the MTV Movie Awards has generated some increased buzz around the actor. But, though we are seeing a resurgence in his popularity, the Louisiana-native actually got his start in Hollywood in the early 2000s.
In 2002, Levi played Adam in Big Shot: Confessions of a Campus Bookie. That was followed up with guest spots in Curb Your Enthusiasm and The Division. In 2002, the actor landed a starring role in the ABC sitcom Less Than Perfect. The series lasted for four seasons before being canceled.
Levi quickly rebounded and won the title role of the NBC comedy, Chuck. The show was nominated for a People's Choice award for Favorite New TV Comedy in 2008. During the show's run, Levi took on what has arguably become one of his most popular roles yet. The actor voiced the character of Flynn Rider opposite Mandy Moore in the Disney film Tangled. Since Chuck ended in 2012, Levi has appeared in several TV movies and had guest stints on Heroes Reborn, Telenovela, and The Marvelous Mrs. Maisel.
Zachary Levi has been married once before
Levi began dating Canadian model and actress Missy Peregrym in 2004. But things didn't work out between the two of them and they went their separate ways. So when the couple announced that they had jetted away for a secret Maui wedding in 2014, everyone was surprised. No one knew that the couple had ever rekindled their romance, let alone got serious enough to get married.
But just as shocking as their wedding announcement was the announcement of their divorce less than a year later. Peregrym filed for divorce in April 2015 but listed the date of their separation as December 3, less than six months after the couple tied the knot. The Rookie Blue actress cited irreconcilable differences as the reason for the divorce. After the divorce, Levi and Peregrym quietly went their separate ways. The couple did not have any children and neither party sought spousal support.
Is Zachary Levi single?
During an April interview with Access Live, the hosts flat out asked the Tangled alum whether there was a special someone in his life. Though initially taken aback by the question, Levi told the hosts that he was indeed single. The Shazam! star responded saying: "Honestly, I've been in this really kind of, very good, healthy moment of just, I don't know, being with me. Loving myself. Working on myself. Getting stronger and healthier and waiting for that right woman to enter my life."
Further in the discussion, Levi provided more details about where he is and why taking the time to work on yourself is important. The actor said that he thinks that mental health is very important and that therapy has been life-saving for him. He noted that it is important to know yourself before getting into a relationship, telling the hosts: "If we can know ourselves and love ourselves as deeply as possible then we can go and love others so much more deeply."