Issa Rae's Net Worth And How She Got In Character While Filming 'Little'
Issa Rae is a name you most likely know from TV, but now, this famous actress is getting into the movie business. Her new film, Little, features an amazing cast as she stars alongside Regina Hall and Marsai Martin in a comedic role that has audiences cracking up before it's even arrived in theaters. Here's what you need to know about Rae, Little, and the star's net worth.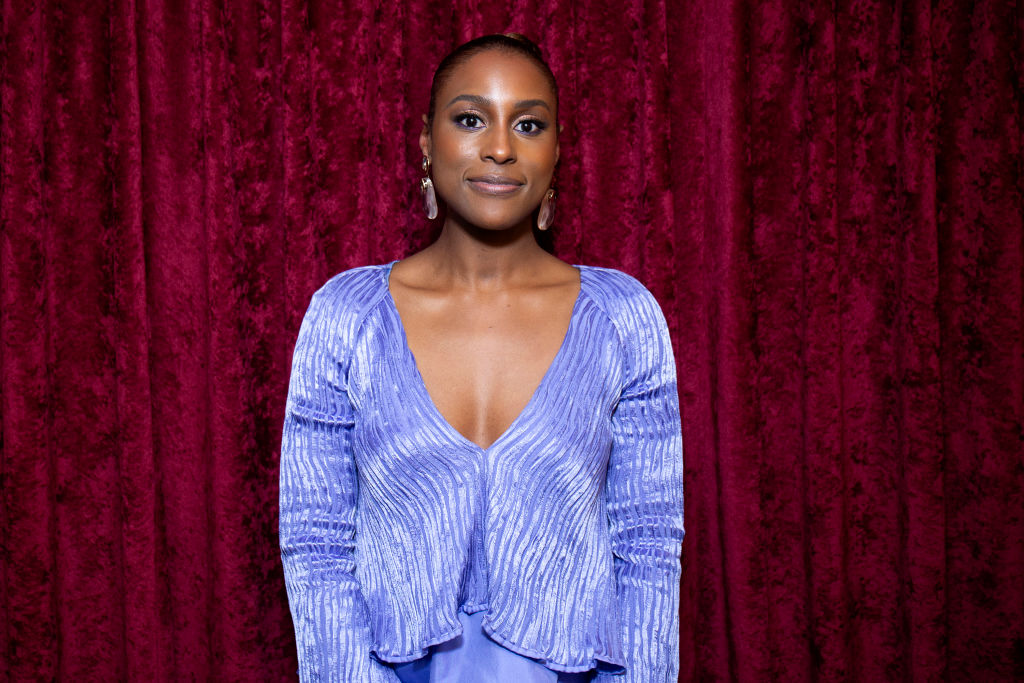 Here's how Rae got her start

Rae is a Los Angeles native who created and starred in a popular YouTube series Awkward Black Girl, beginning in 2011. The series was so well received that she was able to spin it into a memoir, titled The Misadventures of Awkward Black Girl, which was on the New York Times bestseller list. Rae has also acted in and produced various other web series and TV movies.

She has made her mark with Insecure

If you've heard of Rae, it's likely because of her successful HBO series, Insecure. The show, which has three seasons and a fourth in the works, has received much acclaim, especially for Rae's acting. She has been nominated twice for her semi-autobiographical role at the Golden Globes and once for an Emmy.

Since Insecure began in 2016, Rae has landed a couple of other impressive gigs through its success. She had a role in the acclaimed 2018 film The Hate U Give, as well as voicing the character Dr. Indira on two episodes of the Netflix animated series BoJack Horseman. Rae also has two films in the works: The Lovebirds and The Photograph.  

This is what you need to know about Little

The upcoming comedy Little stars Rae as April, the assistant to Jordan, a tech mogul who is rude to everyone around her, especially April. In the movie, Jordan is played by Hall but then undergoes a transformation, becoming a 13-year-old girl (played by Martin). If this sounds a bit familiar, it's because it's a sort of reverse-Big, but with a more modern angle.

Rae talked about getting into character for the movie

Rae's character is dealing with a difficult boss in the film, even after Jordan becomes "little." In a segment of Fandango All Access, she was asked about what past experiences she used to understand April a little better. But Rae didn't quite know what it was like to be the overworked assistant who was always attentive.

"I tried to think back to bad bosses, but then I was like, 'I was a bad employee," she laughed. "I was the one mad because I couldn't work on a script when I was supposed to be at work." Rae continued, "I did have one bad boss, but when I was thinking about it — if I were her I would have fired me so quickly."   

What is Issa Rae's net worth?

Despite her young age, because Rae is a creator, writer, and producer on top of being an actress, she has managed to earn a significant amount of money over her years in entertainment. According to Celebrity Net Worth, Rae is worth approximately $4 million.