Is 'It: Chapter 2' Worth the Watch? Here Are Some Fan Reactions to the Sequel
We all float here — again. Just when they thought they escaped, Beverly, Bill, and the rest of the gang return to Derry to get rid of Pennywise once and for all. It: Chapter Two premiered earlier this September and since then, fans shared their thoughts on social media. Here are a few viewer reactions to the sequel to the 2017 blockbuster, It.
Read at your own risk: this article contains a few spoilers from It: Chapter Two!
The sequel to Stephen King's 'It,' entitled 'It: Chapter 2,' premiered on Sept. 6, 2019
It's been two years since fans met this adaptation of Pennywise, the evil entity tormenting the residents of Derry. Now, this killer clown is back in theaters with It: Chapter Two. The film premiered on Sept. 6, and since then, horror fans flocked to the theater to see the Loser Club face their past.
This story held a few scenes that made fans both uncomfortable and thoroughly freaked out. One aspect of the story that some fans noticed was Pennywise's homophobia towards some characters. This, for some, was a reason not to like It: Chapter Two. Others suggested that because Pennywise is the antagonist, it makes sense for him to be evil in that sense.
The reviews for 'It: Chapter 2' have mostly been positive
Both fan reviews and critic reviews for It: Chapter Two have been mostly positive, with a few Stephen King fans noticing similarities between the movie and the novel. The movie currently has a 78% audience score on Rotten Tomatoes.
"After watching [It: Chapter Two,] I need that crackhead energy Pennywise has. Like the funniest line in the whole movies was 'kiss me, fat boy!' Even thinking about it makes me laugh," said one Twitter user. "I'm actually really disappointed in It: Chapter two. When I go to the movies, I want to watch a good movie. This was just It: Chapter One but with adults who need therapy. The acting was good."
"This second part of [the] theatrical rendition of the It story worked nearly as well as the first, but for different reasons. The first was clearly a coming-of-age tale centered around these adolescents defeating a fear-inducing entity, whereas this time around, the focus became fixed on our characters' struggles to face the things that they had buried, in order to rid the world of It once last time," said one fan review on Google.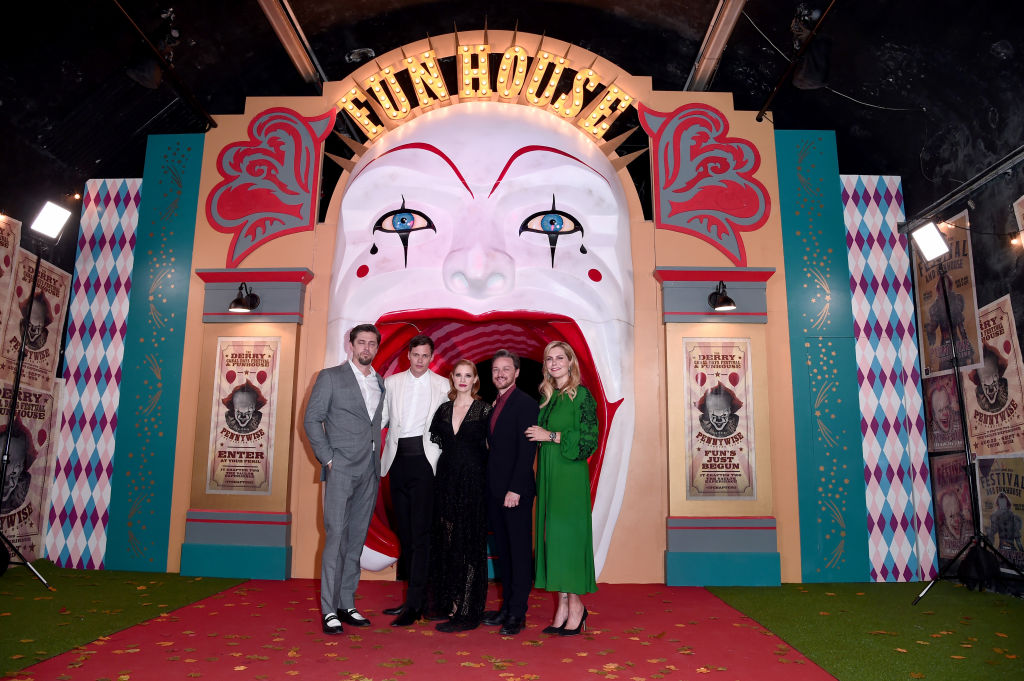 How does 'It: Chapter 2' compare to the original movie?
Controversial scenes and Pennywise's alleged homophobia aside, some fans stated It: Chapter Two is a fair sequel to accompany the 2017 blockbuster, It. However, other fans believe that the first movie holds a better, scarier story for horror movie lovers.
"It: Chapter Two was alright. A nice companion piece to the first film. Definitely not as good though. The casting was fantastic. Great first act. Repetitive middle act. Weird, but satisfying third act," one Twitter user wrote. "I definitely felt the length. I was sort of willing the film to end, which is never a good sign. It's tonally inconsistent as well. Some humor really landed. Sometimes it ruined the moment. It's not the train wreck some have made it out to be though."
It: Chapter Two is currently playing in select theaters.